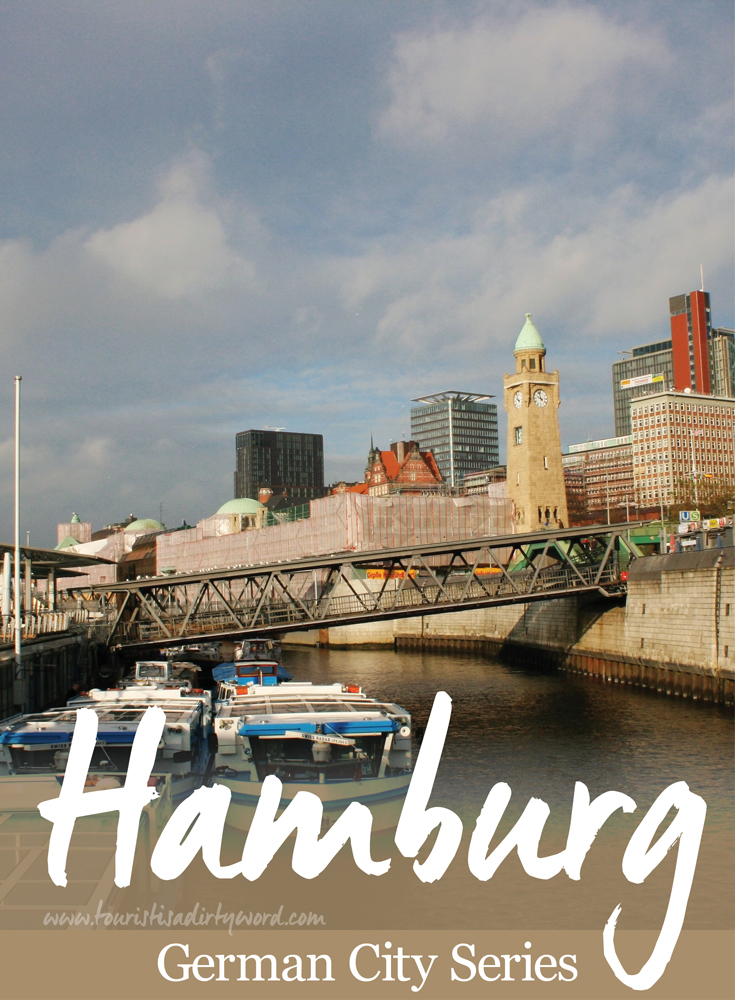 If there is one city I could visit over and over again, it would be Hamburg. Germany's second largest city (after Berlin) is serene and relaxing, especially in the port area with its tall, slow-moving cranes and an abundance of ships, tankers and cruise liners going by.
Walk along the river bank and find 19th-century art nouveau buildings framed by luxury condominiums and continue along old brick warehouses that once housed merchandise from all over the world, mainly tea and carpets.
Follow the canals that flow by the warehouse buildings and immerse yourself into the Altona fish market hall, where market criers praise the freshness of their fish, seafood or other products. How loud does this get? Hear for yourself:
Upcoming Posts Featuring Hamburg
Each month, Denise and I want to focus on one German city and provide an overview as well as a series of in-depth articles on particular attractions. This month we're exploring Hamburg, and sharing our favorite parts of the city from our own experiences.
• Miniature • Stunning Model Railways at Miniatur Wunderland for the young and old alike
• Art • The Hamburger Kunsthalle with some of Denise's favorites, like the Wanderer Above the Sea of Mist by Caspar David Friedrich
• Submarine • A real espionage submarine you can experience now that its a museum
• Emigration • See how an emigrant lived before leaving Germany at Ballinstadt Emigration World
• Cruise • Join us when we explore the port of Hamburg & jump on a cruise
Follow Along

If you enjoyed this article, or these topics sound interesting to you, you'll love our weekly newsletter. You'll receive a free Germany Packing list for signing up, and you'll receive each week's newest posts every Friday. Thank you for reading!