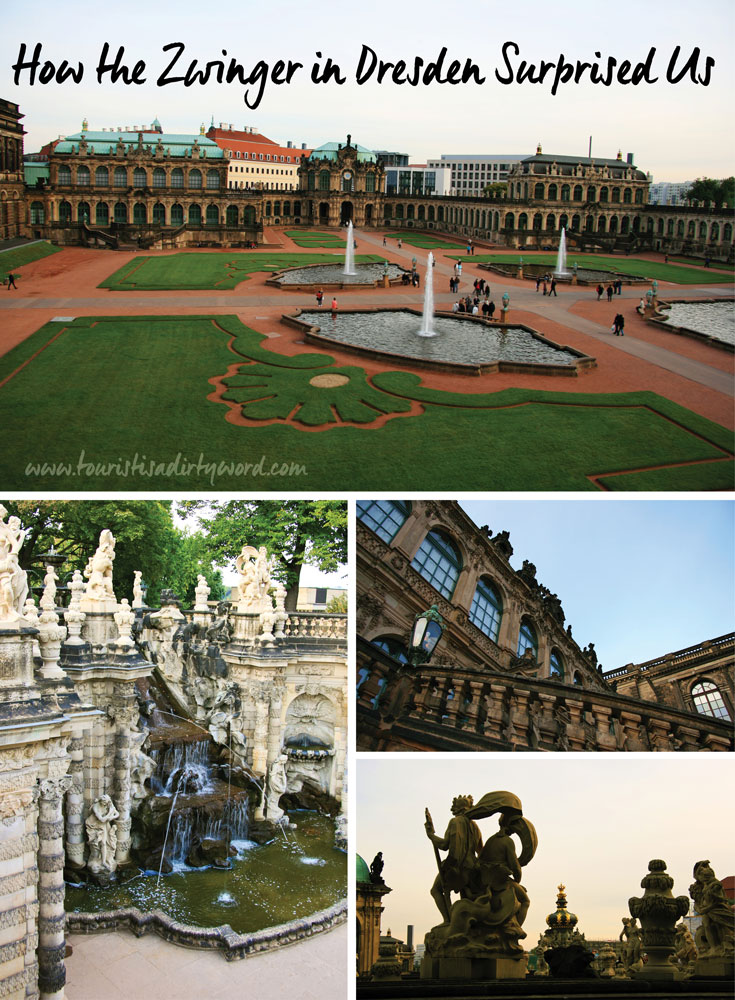 We were lost, but happily lost. There was a tour group up high above the galleries, and we wandered towards them looking for the way up. Upon discovering an exterior staircase, we hustled up top to see if we could surprise Sebastian's parents and sister. It worked! Calling out to them down below in the gardens, they laughed and had the same inquisitive, puzzled looks we had when we saw the tour group up here. It wasn't long until his sister had joined us. The view was worth climbing the stairs.
I was surprised that not only could you climb to the top of the galleries, but there were also sculptures and decoration up there. The reason for this was for the view of the gardens and to serve as 'grandstands' for Augustus the Strong's beloved festivals, pageants, processions and tournaments. The Zwinger was even inaugurated in 1719 with Augustus' son's wedding to the Habsburg emperor's daughter in this garden. The architect for the Zwinger complex, Matthäus Daniel Pöppelmann, aimed to create contrast with the flat ceilings of the galleries, doubling as grandstands, with fancy, sculptural projecting gates and pavilions. This is where sculpture and architecture become gorgeously entangled, namely in the Wallpavillon with its glockenspiel of Meissen porcelain bells, the blue copper and gilded crown of the Kronentor and Nymphenbad, all sculpted under Balthasar Permoser's direction.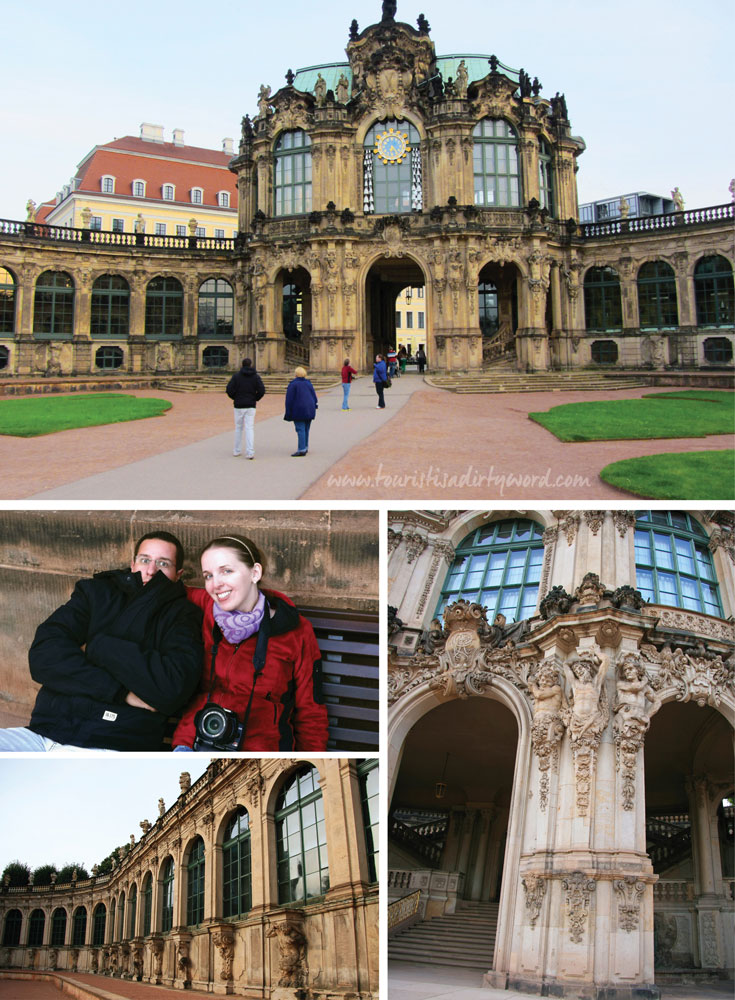 We could stay all day and still not see everything. The Zwinger and Semper complex houses three museums, beyond being an attraction as an exquisite example of Baroque architecture and garden delights in its own right. Sebastian's Mom advocated strongly for us to visit the Zwinger's Porcelain Museum, and we briefly ventured into the Old Masters Gallery for the sole purpose of hunting down Johannes Vermeer's 'Girl Reading a Letter by an Open Window'.
Mind-boggling Porcelain
Check out this video from the Staatliche Kunstsammlung Dresden, and while yes parts of it are only in German, patiently wait for New York architect Peter Marino's multiple charming interviews where he explains his vision for the interior decorating of the Porcelain Museum. Also, I have to recommend again that you listen to the BBC Radio 4 Podcast Episode "Porcelain: The White Gold of Saxony" for a great retelling of August the Strong's obsessive preoccupation with porcelain and the surprising story of how it came to be made in Saxony. You'll meet the porcelain rhino who is explained in length in this podcast episode.
The Animal Hall was my favorite because the animals felt like they were enchanted, frozen in porcelain. Yet, the animals were rendered in a way as to be illustrations from someone's imagination, rather than absolute anatomically perfect representations. I also loved the porcelain flower bouquets, as most who lament that all flowers must die at some point, these would live forever.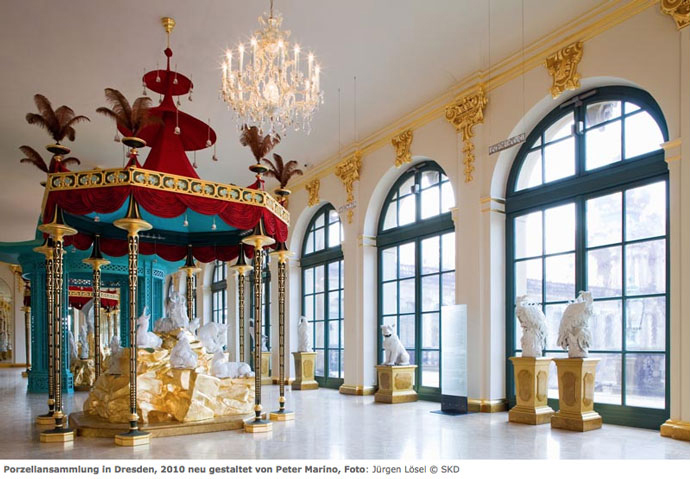 I was fascinated by this real world example of faking it until you make it; the Meissen porcelain makers copied their inspiration, the Asian style of porcelain, until they mastered the craft. Then they went on to fashioning a whole new world of porcelain that was uniquely Meissen.
Meeting the Girl Reading a Letter by an Open Window
Even I have a limit for how much artwork I can visually consume before I'm overloaded. We visited the Albertinum the day before, and coming from the stunning Porcelain Museum, I was becoming mentally overwhelmed. But, knowing that one of Johannes Vermeer's masterpieces was so close, I couldn't NOT see it. Part of my heart would break. So we made this portion of our visit to the Zwinger a bit of a scavenger hunt.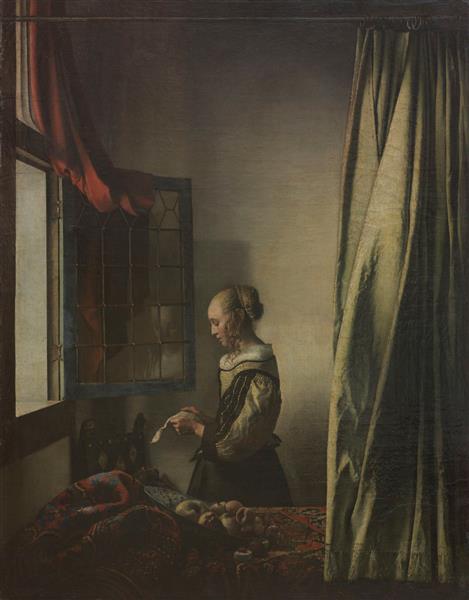 I'm always so surprised at how small Vermeer's works are, but they still take my breath away. There is yet to be a way of reproducing paintings in books that will ever come close to the viscosity and life of the real thing. Printed drops of ink per inch in a book can never truly capture the richness of color and brush work as the real thing. Vermeer's works are sore examples of this fact. His work is always so tiny, that it's no wonder that printed reproductions of them are so misleading. Case in point of why it's so important to visit the real paintings. It was worth the effort, and while we were all exhausted and swaying on tired feet, we stood together in front of 'Girl Reading a Letter by an Open Window' and didn't say a word, soaking it in. Eyes watering with joy. She was worth it.
Bonus Resources
Goodies of knowledge that helped with this post
• History Time The Staatliche Kunstsammlungen Dresden Website has a great synopsis of the history of the Zwinger and Semper building, I didn't see a reason to rephrase it.
• Listen to the BBC Radio 4 Podcast Episode "Porcelain: The White Gold of Saxony" for a great retelling of August the Strong's preoccupation with porcelain and how it came to be made in Saxony.
• Preview your experience through the Museum's official high-resolution 360 degree panoramas.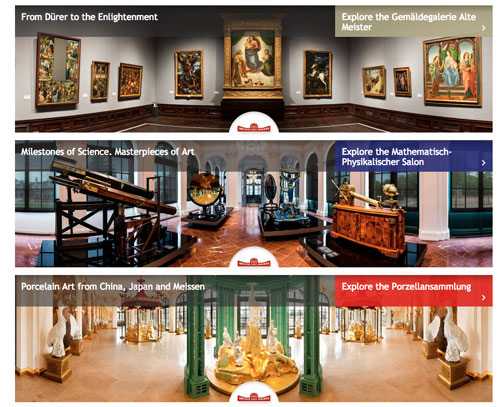 • Sneak a peek at the museums' holdings through Google's Art Project, available for all 3 museums:
Not mentioned in this post, but also part of the Zwinger Complex, the Royal Cabinet of Mathematical & Physical Instruments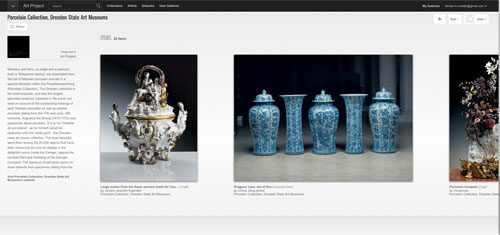 • Read The Fairest of Them All: The Dresden State Art Collections by Jens-Uwe Sommerschuh, my choice for a souvenir.