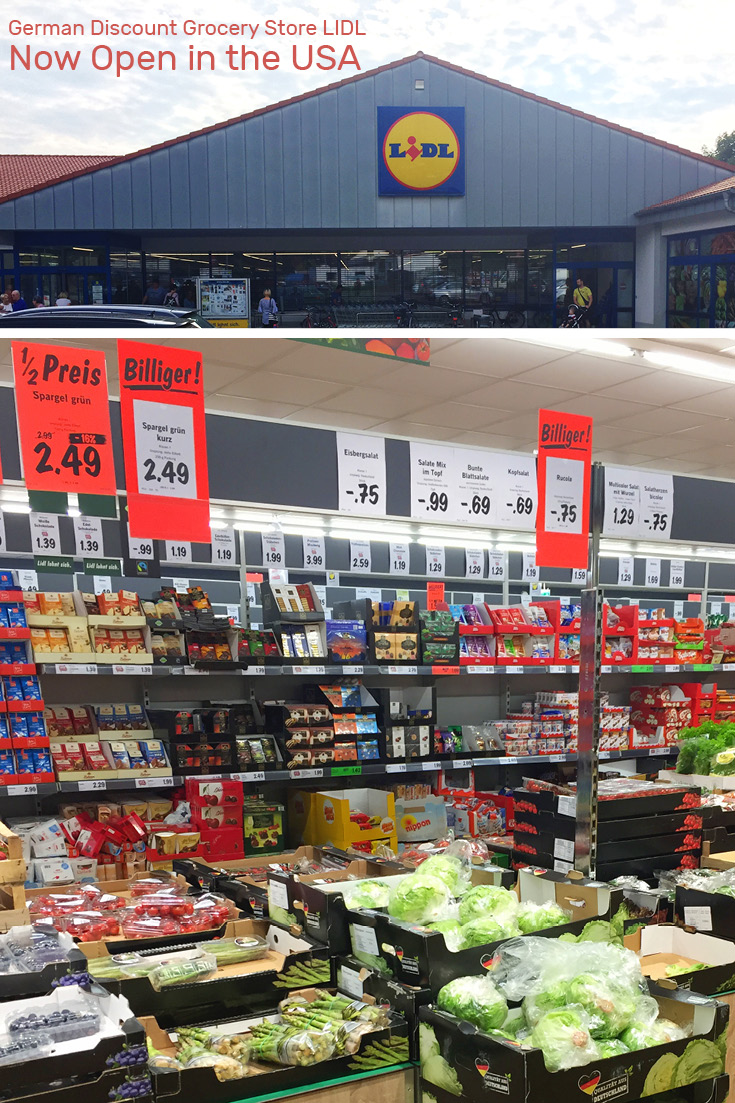 While some American grocery stores are filing bankruptcy and closing for good, German grocery stores ALDI, and recently LIDL are trying to fill the void with their low-cost concepts. You can now get a "German Shopping Experience" before ever travelling to Germany! Several weeks ago we had our spotlight on ALDI, the German discount grocery store. Here is a link in case you missed it.
At the time of this article ALDI has over 1,600 stores in the United States and is still growing. Another German discounter named LIDL wants to be part of this too and is expected to open its first 150 stores by 2018 in the United States.
The first 9 LIDL stores in the United States opened a few days ago on June 15, 2017. Is one of them near you? Here they are:
North Carolina: Greenville, Kinston, Rocky Mount, Sanford, Winston-Salem
South Carolina: Greenville, Spartanburg
Virginia: Hampton, Virginia Beach
More stores are coming to Delaware, Georgia, Maryland, New Jersey and Pennsylvania in 2017 and 2018.
ALDI and LIDL are both considered "discount stores", which only stock about 1,000 products on their shelves. This low inventory means, that you will only find one package of sliced Swiss cheese, but at a lower price point. About 90% of the products sold are their own brands, which enables these discount stores to sell items at a lower price point and pass the savings on to the consumer. Also, a lot of the products are pushed into the store on pallets, which saves time compared to setting them on shelves and, again, saves the discount stores money by having less staff.
For more reading on LIDL coming to the United States, read the story by Nandita Bose for Reuters, "Germany's Lidl to price groceries up to 50 percent below U.S. rivals," or visit LIDL'S Home page.

Follow Along
If you enjoyed this article, or these topics sound interesting to you, you'll love our weekly newsletter. You'll receive the newest posts each week and exclusive access to free planning resources like 'Packing List & Tips for 2 Weeks in Germany' and 'Everything You Need to Rent a Car in Germany'.

Thank you for reading!