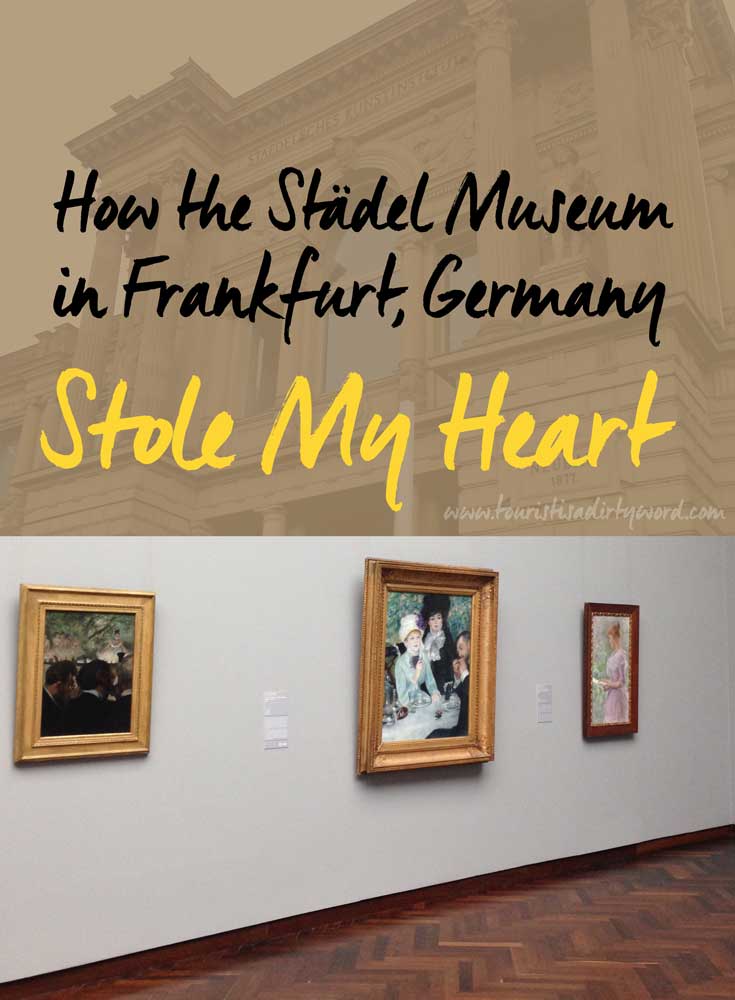 There it was, the Renoir painting After the Luncheon. Wait, there's Degas too! They're in the same gallery, just hanging out (pun intended). I've loved Pierre Auguste-Renoir since I was ten or eleven years old. My first grownup art book was a monograph of Renoir's work, and I'd loved it to threadbare status. Renoir was my gateway drug to the Impressionist art movement, the responsible party for leading me hand in hand to Degas, Monet, and Cassatt. Discovering that the Staedel Museum in Sebastian's backyard city of Frankfurt am Main had Renoir and Degas in its collection got me in the door of its impressive, stern facade, but I was unsuspecting that the Museum itself would steal my heart as well.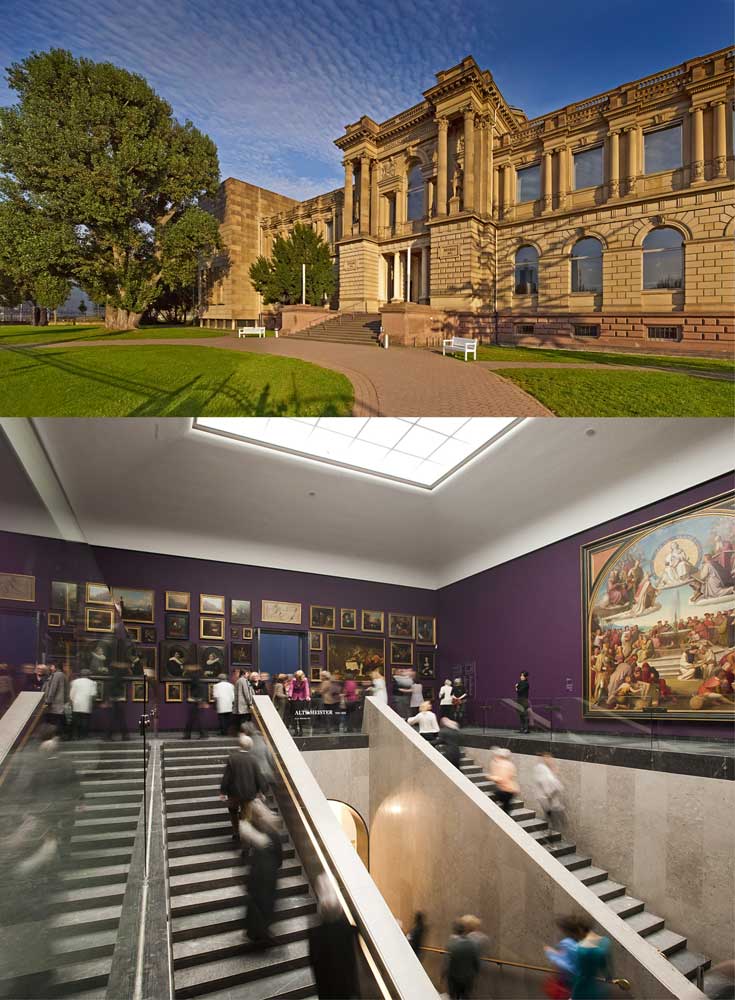 Leading to The Old Masters
Some might say it was the wall of an art hoarder, but I would say it was magnificent. The wall was a bright jewel tone purple, and the oil paintings that scaled the entirety were rich and opulent. You had the feeling that someone had more artwork than they knew what do with, which I learned later was exactly the point. This style was called Petersburger Hängung, which translates to Petersburg Picture-Hanging Method, after the St. Petersburg Hermitage style. This was the trend of the museum's founder, Johann Friedrich Staedel's time, before the modern day hanging trend where paintings are more isolated from each other and regarded individually. I'll go into more detail of how this impacted me in another post.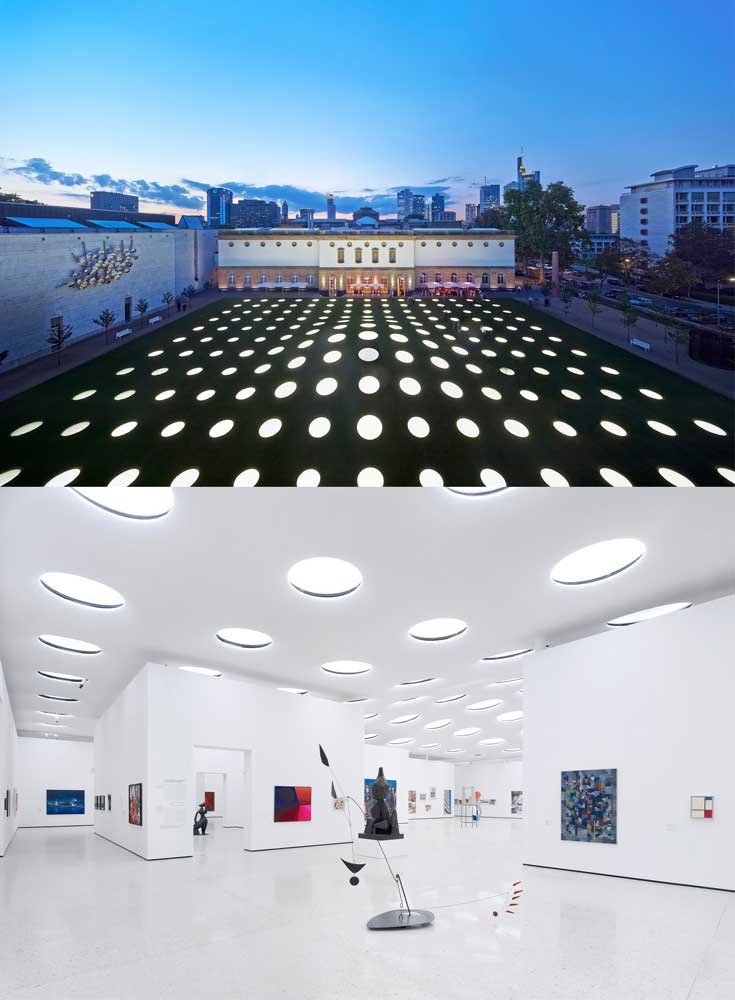 700 Years of Art History Under One Roof Is Not a Joke

That first trip we made a valiant effort to explore all of the floors. After staring at every brush stroke of Renoir and his buddies in the Room 4 of the Modern Art Floor, we tracked down Johannes Vermeer's The Geographer painting in the Old Masters, then finally explored the underground expansion for the modern art collection. It feels like they dug out the entire backyard of the museum, put these white bubble skylights all over so you feel like you're actually on top of the building, and then painted all of the rooms white. It's a perfect home for the modern art collection, and is an example of modern architecture in its own right.
The breadth and variety in the collection is enough to keep me entertained for a very, very long time. After studying at Ringling College, where I had four solid years of art history as part of my major in Illustration's curriculum, walking through the Staedel's galleries I can attest that it feels as though my textbooks exploded.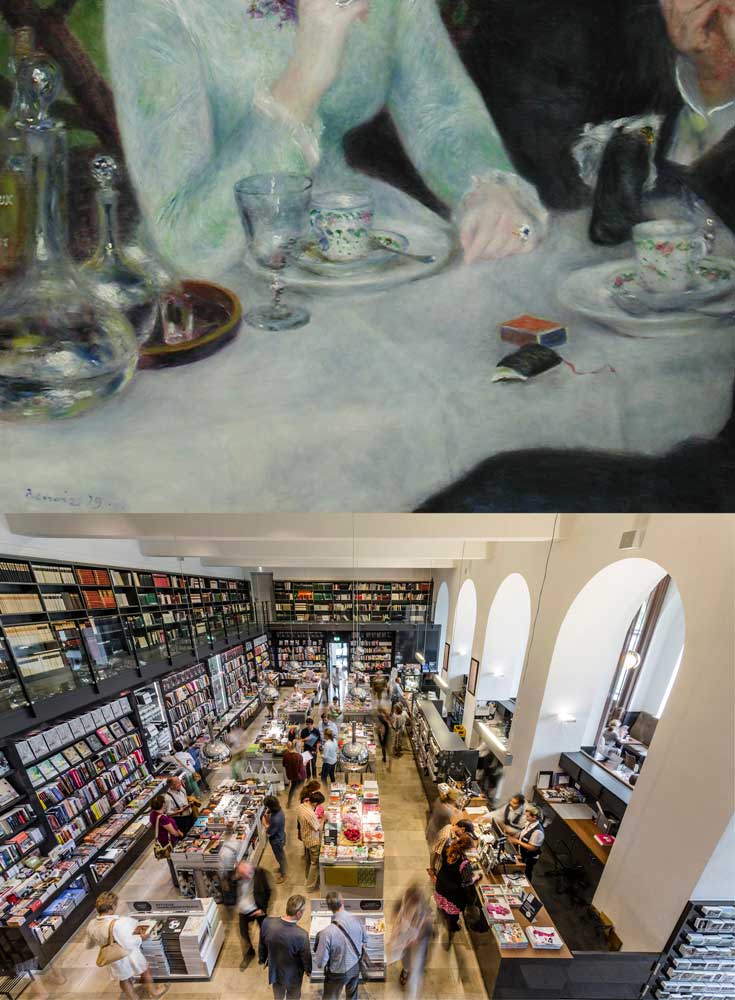 If You Love Me, Say It With Books
To be fair, most German museums make valiant efforts to have a map or brochure of their exhibits in English. Staedel took it one step further and offered a palm-sized BOOK, in color, entirely in English, for 5 euros! With, or without the book, the majority of the signage and artwork descriptions were bilingual, German and English. And while speaking of books, the cafe and bookshop is not a tourist trap! This is a supreme example of a well curated bookstore and cafe. I've found many unique art books and gifts that passed the illustrious test of 'Is it worth its weight in the German chocolate which it is replacing in the suitcase? This is the coffee-table art monograph I traded my weight in chocolate for. Its available state-side on Amazon, affiliate link: Masterpieces from the Städel Museum: Selected Works from the Stadel Museum Collection by Max Hollein.
Is there a museum that surprised and delighted you? How? Which one? Have you been to the Stadel? What was your experience? Let Sebastian and I know in the comments. We'd love to hear from you!
For more resources about the Staedel
The first title photo/image is my own, and copyright 2015, Polar Bear Studio, LLC. The remaining, stunning photos are copyright to the Städel Museum, and used in accordance to their Newsroom for press coverage of the museum.