Being afraid of heights is not very helpful when you try to climb into a Boeing 747 airplane mounted on a 65 foot high pedestal. It gets even worse, when the plane is slightly tilted to the right at the rear, forcing you to bend to the left walking forward. It takes a while to get used to this feeling, but I am glad I overcame my fear of heights, since this Lufthansa plane was one of the highlights for me at the Technik Museum in Speyer.
Besides the Boeing airplane, here are some other key figures why a visit to this museum is a must, when you are near Speyer:
More than 250,000 sq ft of indoor and over 1,000,000 sq ft of outdoor space

Over 70 aircraft and helicopters, 10 of which are accessible

40 historic fire engines

20 locomotives

A giant slide from the airplanes back down to the ground

A walk-on Antonov An-22, one of the largest propeller planes in the world

A walk-in German submarine, the U-9, from 1967

Mechanical music instruments, uniforms, ship models, dolls and historical costumes
We arrived by car and saw the large, stationary airplane from the nearby interstate already. Even without a navigation system, you will not be able to miss this museum. The museum has a very large parking lot, which leads you right to the entrance. The entrance fee was 16 Euros per person, which is certainly at the high-price end for a museum, but totally worth it.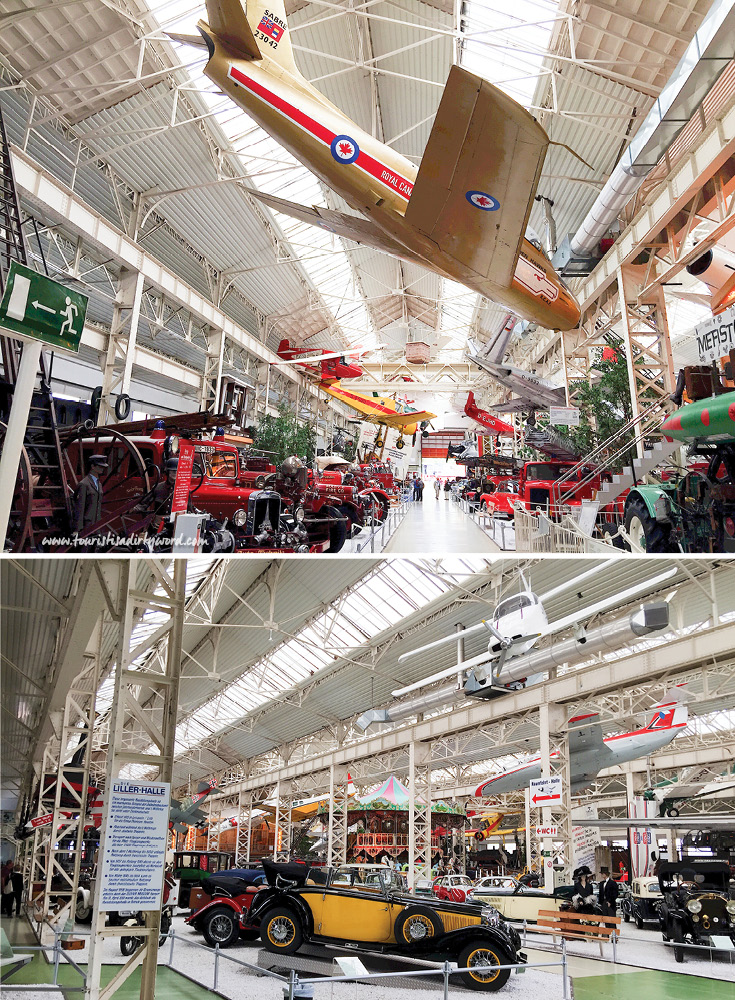 Functioning Carousel from 1850s
Once you scan your ticket, you enter a huge hall called "Liller Halle", a factory building from 1913. Looking around you are surrounded by motorcycles, cars, fire engines, planes and in the center you will find a large carousel. Drop in a two Euro coin, wait 30 seconds for the warmup and the carousel lights up and plays a song on the organ while turning. Impressive how tall it is and how fast it turns. It was used until 2002 and is over 150 years old, but in pristine condition. You could set it in the middle of any fair right now and would make money hand over foot.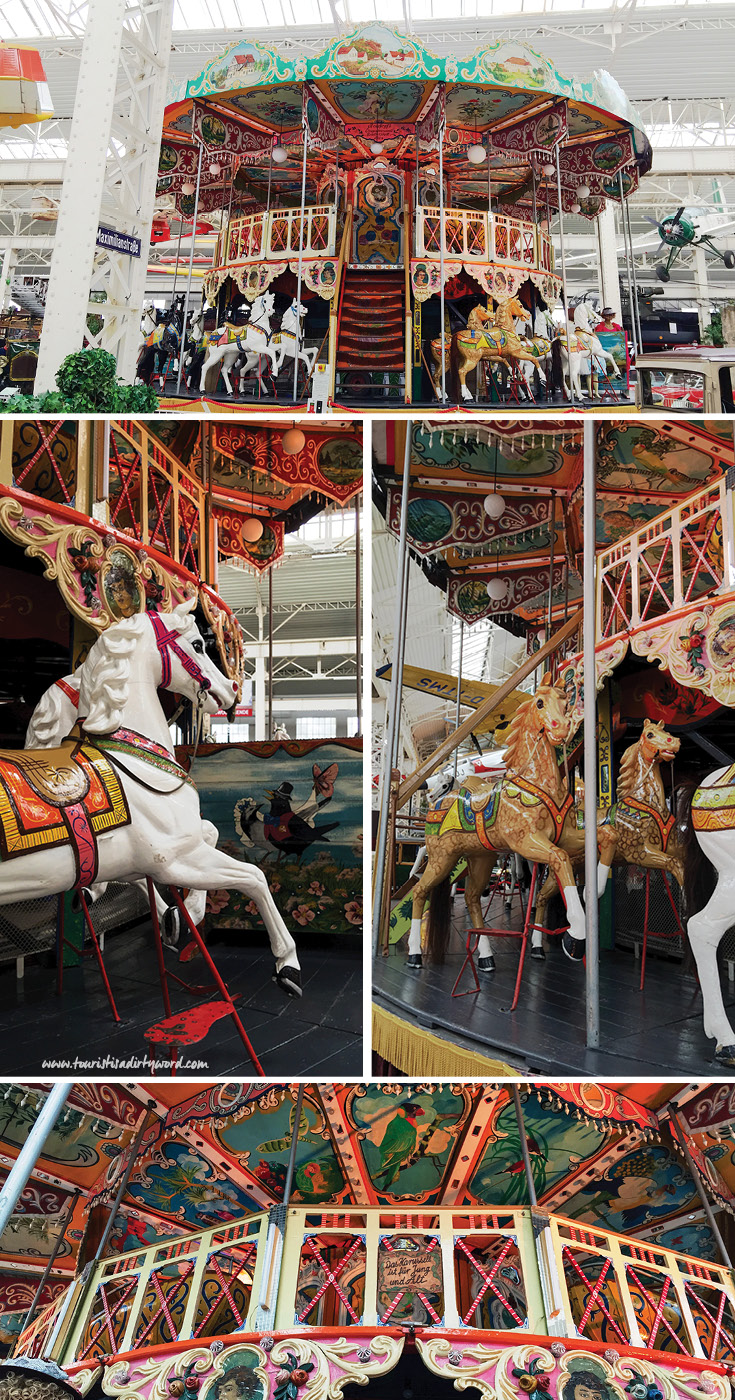 Boeing 747
Step outside and you walk towards a large steel scaffold leading up to the Boeing 747 airplane. Even if you are afraid of heights, this is an absolute must to check out. To this day, the Boeing 747 is the only aircraft of this kind which was dismantled and then transported to a place outside from an airport to be reassembled again. Inside you can even access the cargo space and stand on the left wing of the plane. I opted not to do that, since I felt that being up there and walking through the tilted plane was enough excitement for me. Before you head up to the plane, make sure to grab one of the carpets downstairs, which you can use to slide down the chute instead of walking back down again.
BURAN Orbiter
After getting a feel for heights, you enter the space hall with another highlight, the BURAN orbiter, which was the Russian counterpart of the NASA Space Shuttle. Outside of Russia and the United States, the BURAN in Speyer is the only space shuttle which can be visited in a museum. The BURAN was built in 1984 and was used to test gliding and landing after re-entry into the earth's atmosphere. The shown model has completed 25 atmospheric flights and does look a bit damaged and worn.
Just around the corner of the Boeing 747 is an Antonov AN-22, the largest propeller driven aircraft. Mounted much lower to the ground, it gives you a great impression of the size of the cargo bay. Small screens and mounted text panels give you more information what all this plane can load and transport. The AN-22 was designed as a civilian and military transport aircraft that could carry loads of up to 100 tons even in rough regions without a fixed runway. This plane could hold three fully loaded gravel trucks and take off without a problem.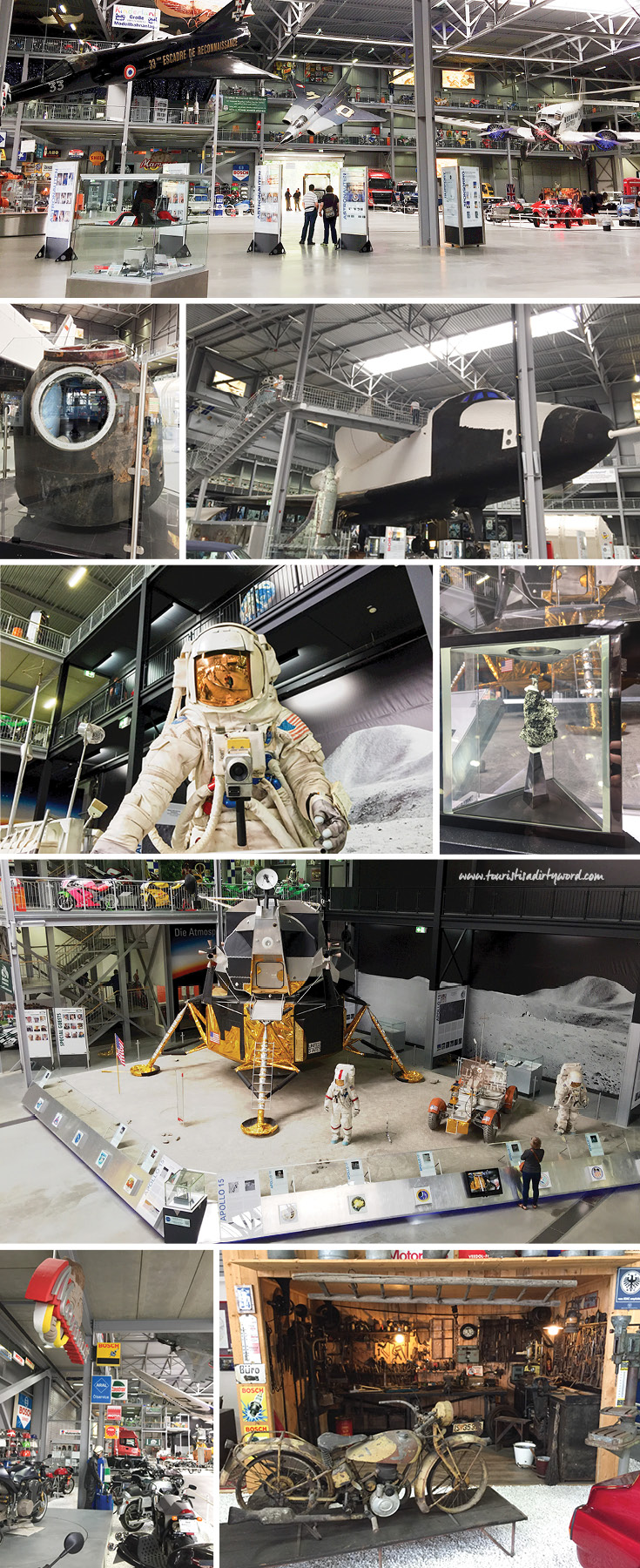 Rescue Ship Essberger
We ended our visit by climbing onto the rescue ship "John T. Essberger" of the German Maritime Search and Rescue Service. It was built in 1975 and has three engines with a combined power of 7200 hp for a top speed of almost 30 miles per hour. You can walk around the whole outside of the ship and also see many interior rooms including hospital rooms and private quarters. In case of a rescue this ship could have taken on up to 300 shipwrecked passengers in addition to the crew of 13.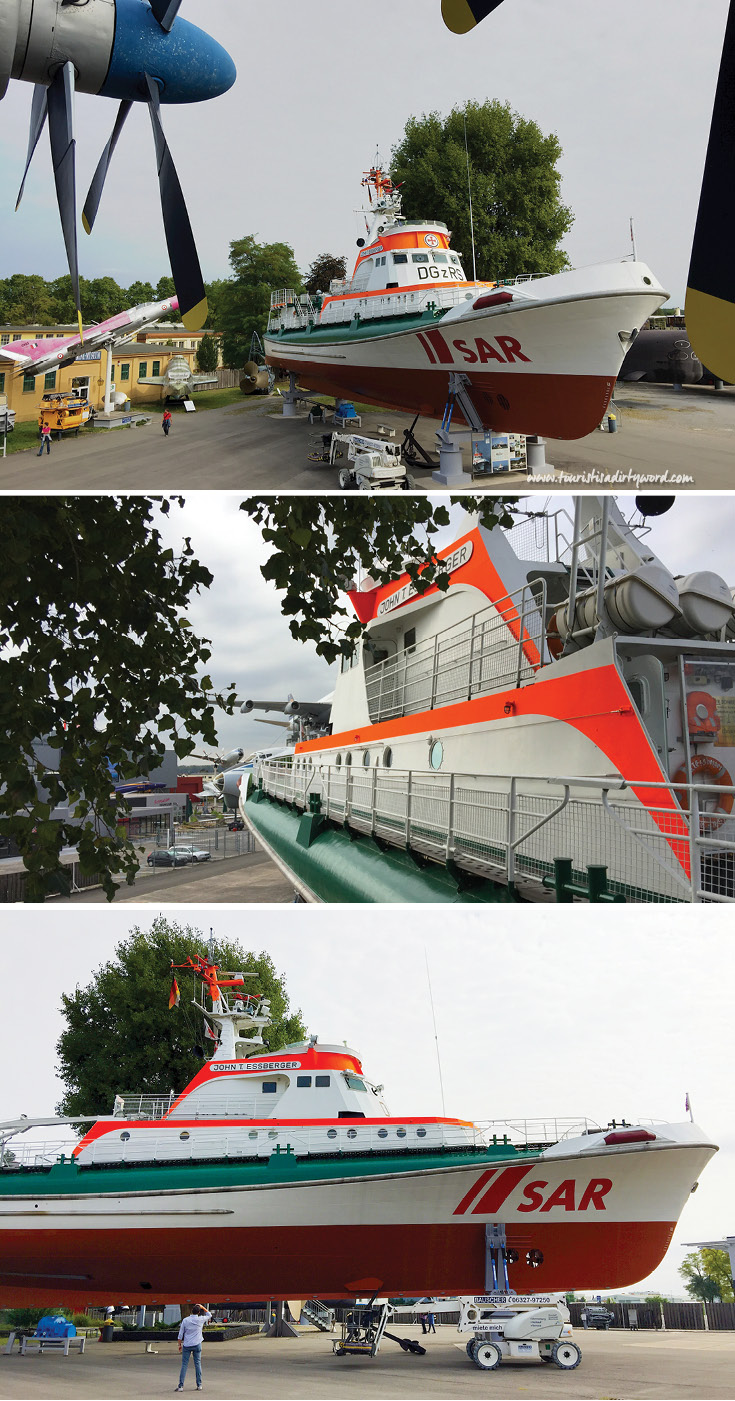 Follow Along
If you enjoyed this article, or these topics sound interesting to you, you'll love our weekly newsletter. You'll receive a free Germany Packing list for signing up, and you'll receive each week's newest posts every Friday. Thank you for reading!