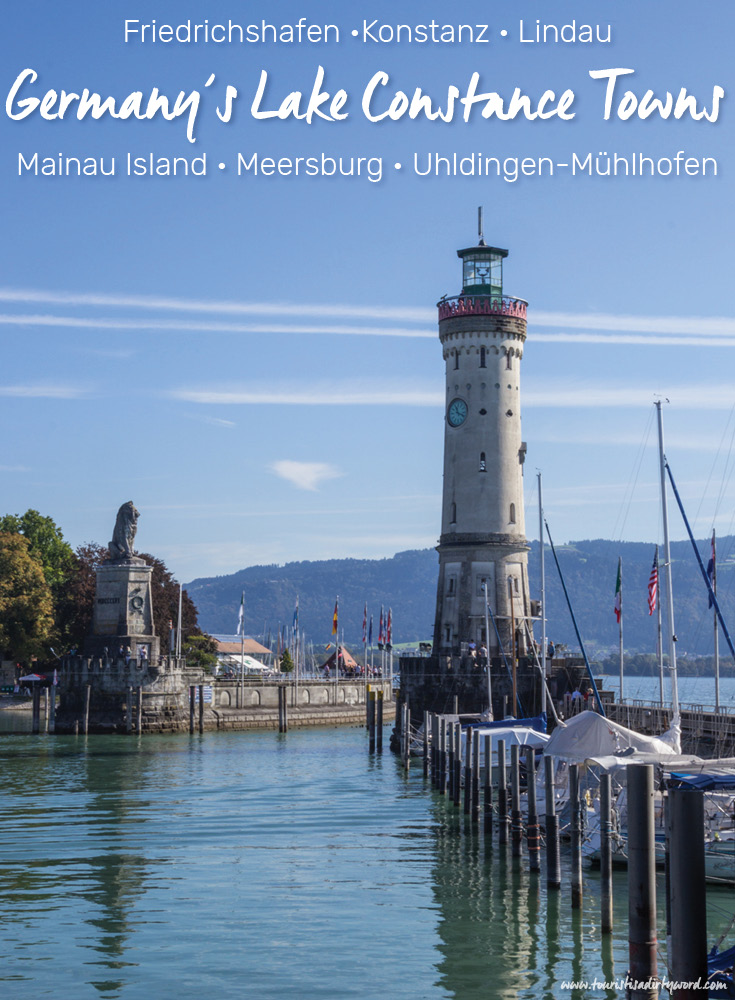 On the southern border of Germany you will find Lake Constance, also called Bodensee. It borders Germany, Switzerland and Austria and is the largest drinking water storage in Europe. More than 20 different municipalities extract the water of Lake Constance, which supplies about four million people with drinking water.
It has been on our must-see list for quite a while and even after spending 4 days there, we still feel that there is much more to see and explore. This month we will show you our highlights from our recent trip.
Upcoming Posts Featuring Lake Constance:
• History • Meersburg Castle is one of Germany's oldest castles with more than 30 rooms to explore. Right next to it is the summer residence Neues Schloss with perfect views of shimmering Lake Constance
• Landmark • The seaside resort town of Lindau is so charming we spent all day there.
• Architecture • The architecture in the stunning cathedral of Konstanz, Muenster Unserer Lieben Frau.
• Museum • We go up in the air at the Zeppelin Museum in Friedrichshafen, and later explore early settlements at the Pile Dwelling Museum in Uhldingen-Mühlhofen.
• Nature • We take the ferry over to Mainau Island, also called the island of flowers. A must-see if you are going to Lake Constance.
Follow Along
If you enjoyed this article, or these topics sound interesting to you, you'll love our weekly newsletter. You'll receive a free Germany Packing list for signing up, and you'll receive each week's newest posts every Friday. Thank you for reading!