Germany started with their train system in 1835, when the first steam-engines pulled wagons filled with heavy coal. While there is still a lot of transportation of goods (cars, shipping containers, rocks, etc.) and slow commuter trains, the fastest and easiest way to travel is via high speed train, what we in Germany call ICE (Inter City Express). ICE trains go as fast as 300 km/h, or 186 mph.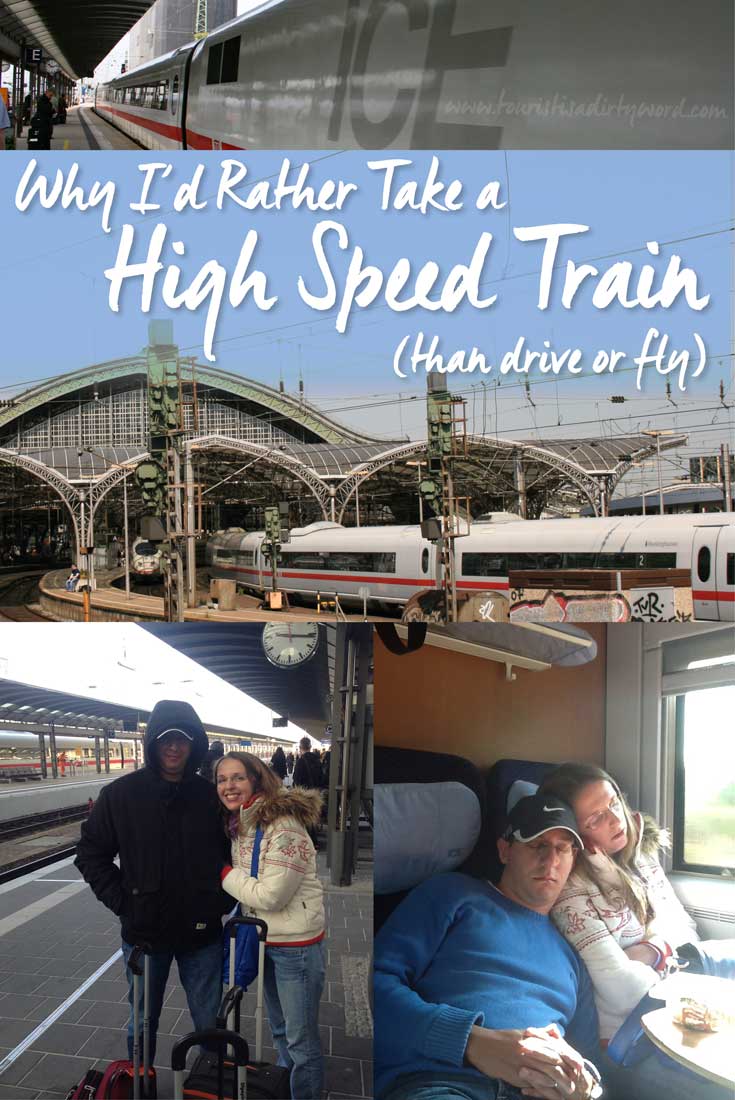 When traveling longer distances within Germany, I prefer taking a train over a car rental or flying. The ICE train from Frankfurt to Berlin, for example takes just four and a half hours. Driving would take roughly five to six hours, depending on traffic. This is the perfect time for you to kick back, read a book, listen to a podcast or just enjoy the scenery you're zooming by without going through the hassle of driving yourself. Maybe take a nap. It's that nice. We were traveling with my family on the ICE to Berlin in a ruhebereich, a small, quiet room, and could take a nap without worrying about our belongings.
When Riding the ICE, There's No Need to Worry About:
• Weighing Your Luggage
• Leaving Your Favorite Liquids Behind
• Finding a Power Outlet (there's an outlet at every seat on the ICE!)
• Waiting in Security Lines
• How Many Bags and the Size of Bags you Travel with
When the Best Train Ticket Prices are Available
The best way to get your hands on an inexpensive ticket (usually half-off) is to book 70-90 days before your trip on the website of the Deutsche Bahn.
Go straight to the DB English page by clicking here
You can get tickets for 29 € per person usually, but ticket prices go up as the departure date draws near, so plan accordingly and buy early. Simply enter your destination, date and approximate time on the website and you will be given a range of options to choose from.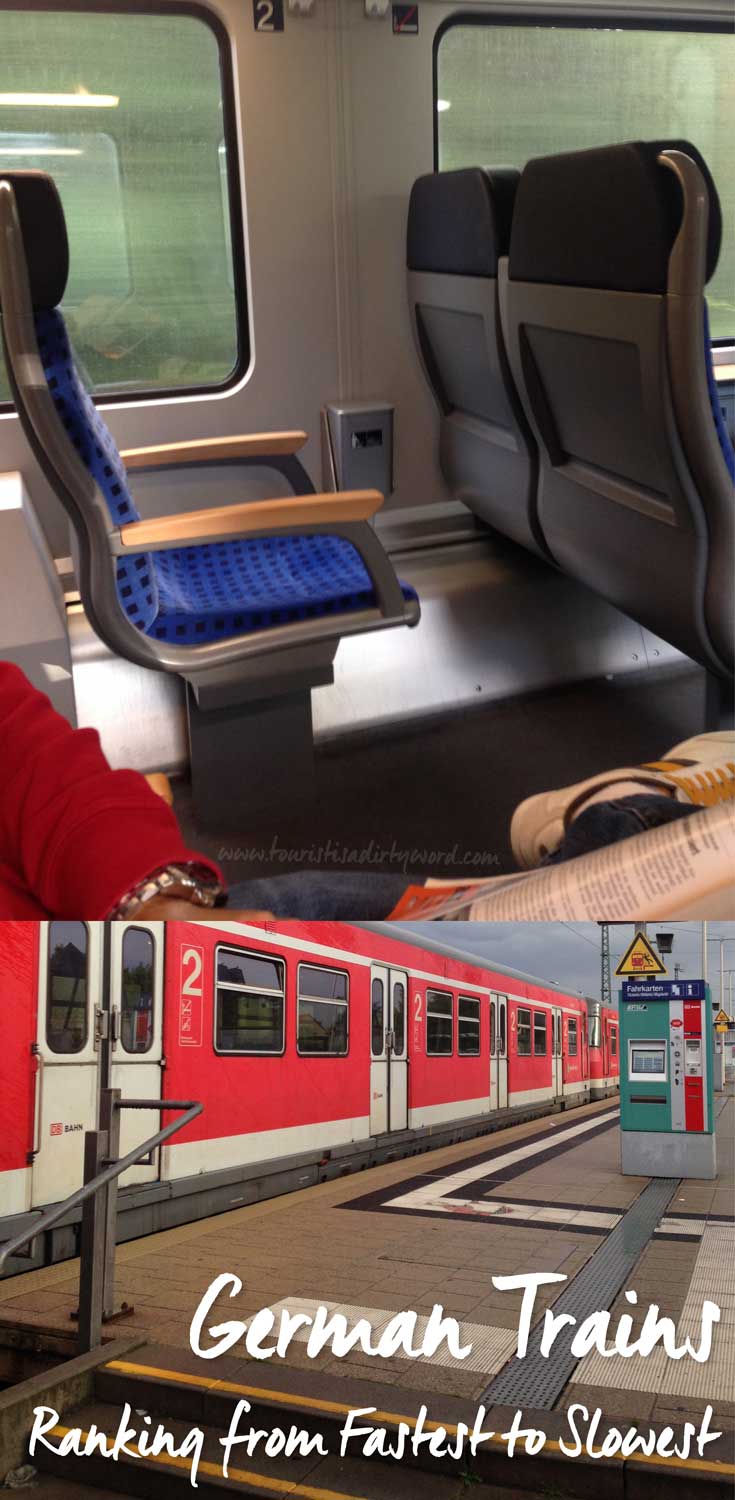 Some connections will be faster, some slower. Here is a ranking from fastest to slowest trains:
• ICE (Inter City Express) usually pronounced 'Eye See Eee', are the fastest German trains
• IC (Inter City) trains are a bit slower than ICE trains with a few more stops along the way
• RB (Regional Bahn) and RE (Regional Express) tend to be highly localized with lots of stops. You will see more of the countryside, but travel time can be up to double compared to an ICE train.
Can the Best Travel Option Get Even Better?
Yes, with seat reservations! I highly recommend making a seat reservation on the ICE trains, since those trains can get crowded at rush hour, or if a connection to the same city was canceled. This will cost you about $5 per connection (unless you choose a First Class ticket, where a seat reservation is already included), and trust me, it is worth it and makes for a stress-free travel.
Follow Along
If you enjoyed this article, or these topics sound interesting to you, you'll love our weekly newsletter. You'll receive a free Germany Packing list for signing up, and you'll receive each week's newest posts every Friday. Thank you for reading!