Tuesday, September 27, 2016 by
Denise & Sebastian
Topics
German Castle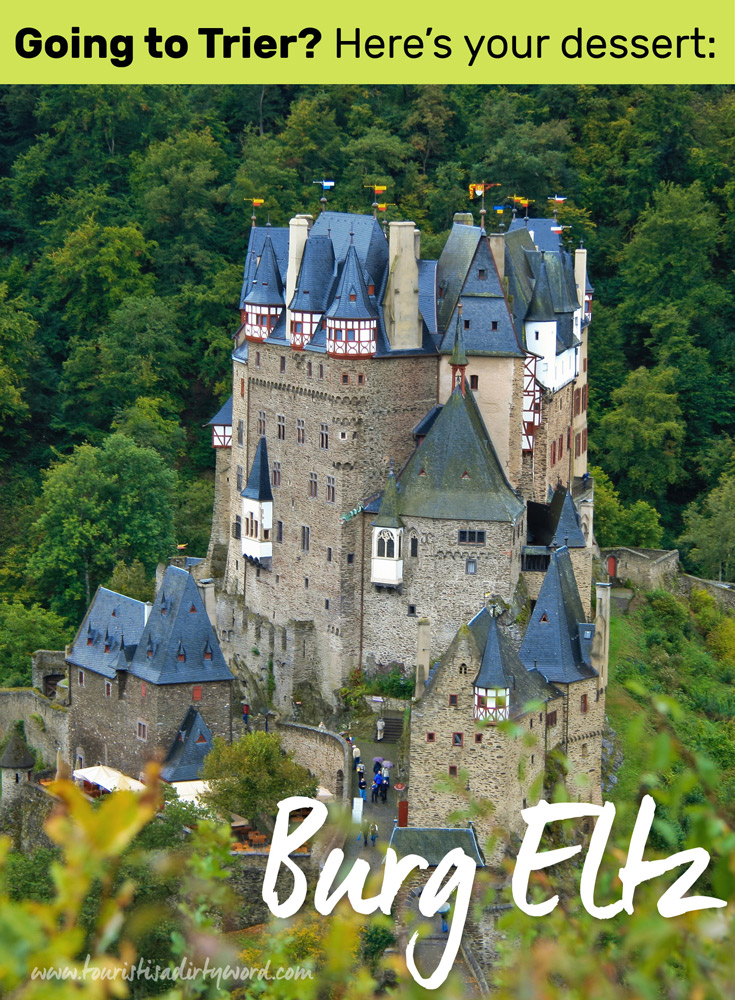 It was crisp, chilly fall day. Instead of rain, a misty cold spritz was falling from the sky, making the cobbled ramp down to the castle an adventure. I had a tight grip on Sebastian's arm, and right as I felt my foot miss its next mark, he caught my arm up, nearly lost his balance himself, I caught him, and we proceeded to do our 'stingray shuffle', barely lifting our feet up at all, as we continued down the remaining part of the drive.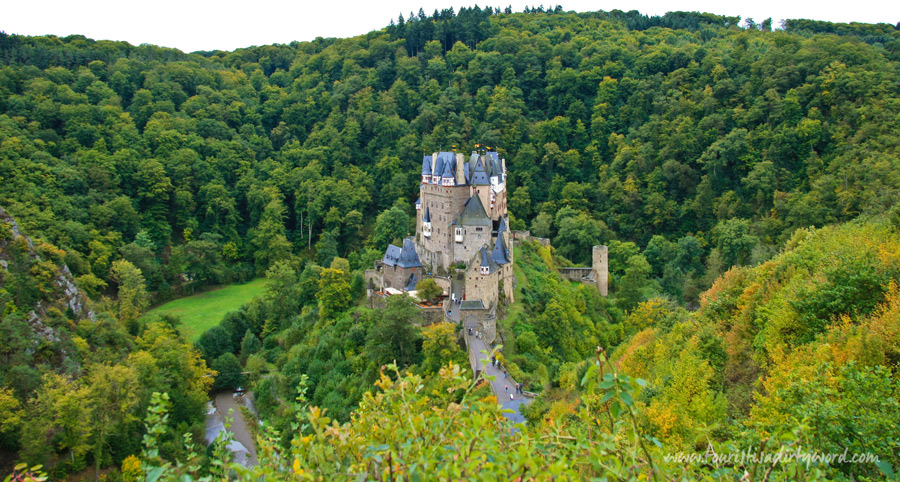 From the time we were at the top of the ramp and took our first photos of the castle nestled within its leafy valley, until we arrived at its entrance, the exterior stones of the castle had shifted its color, darker and warmer with the moisture.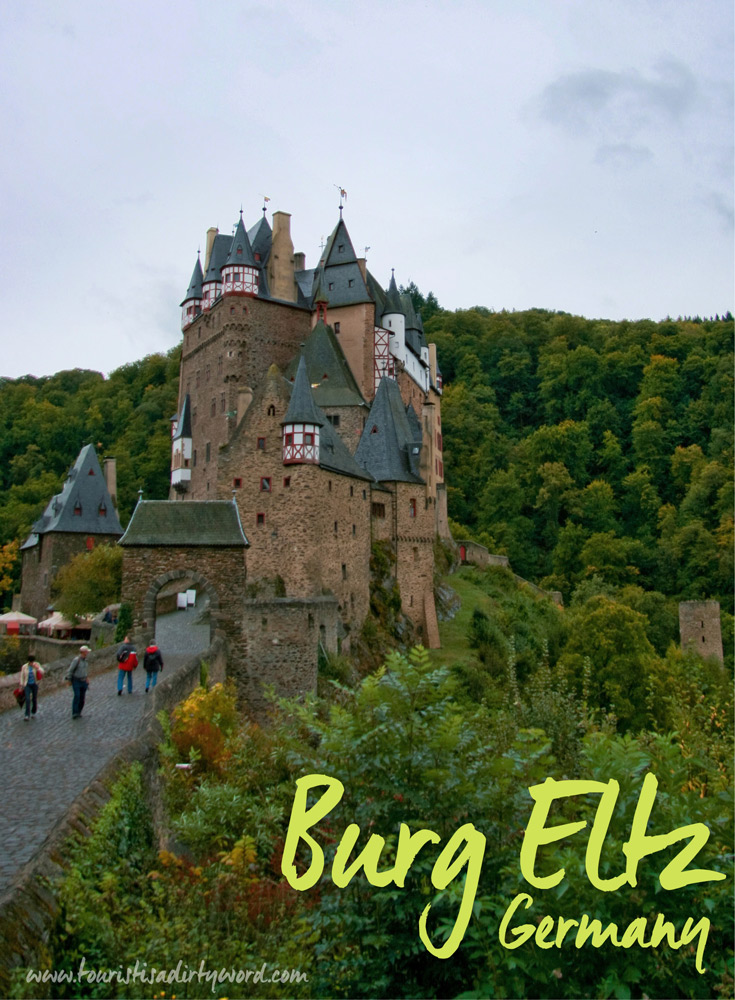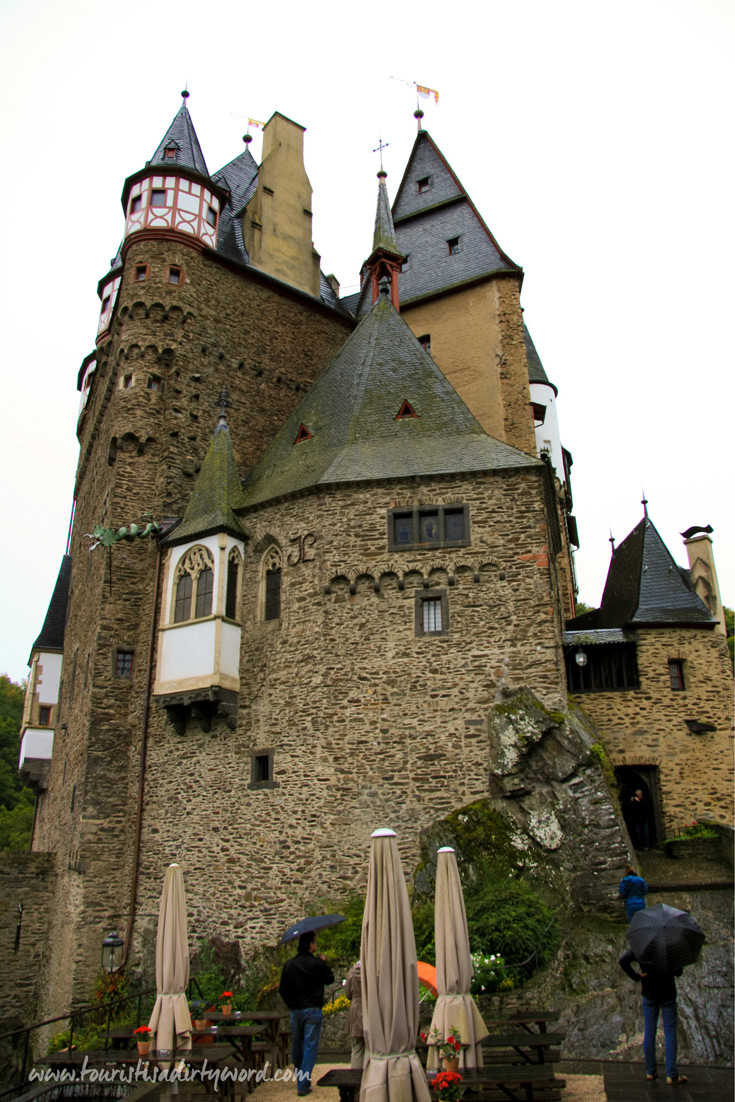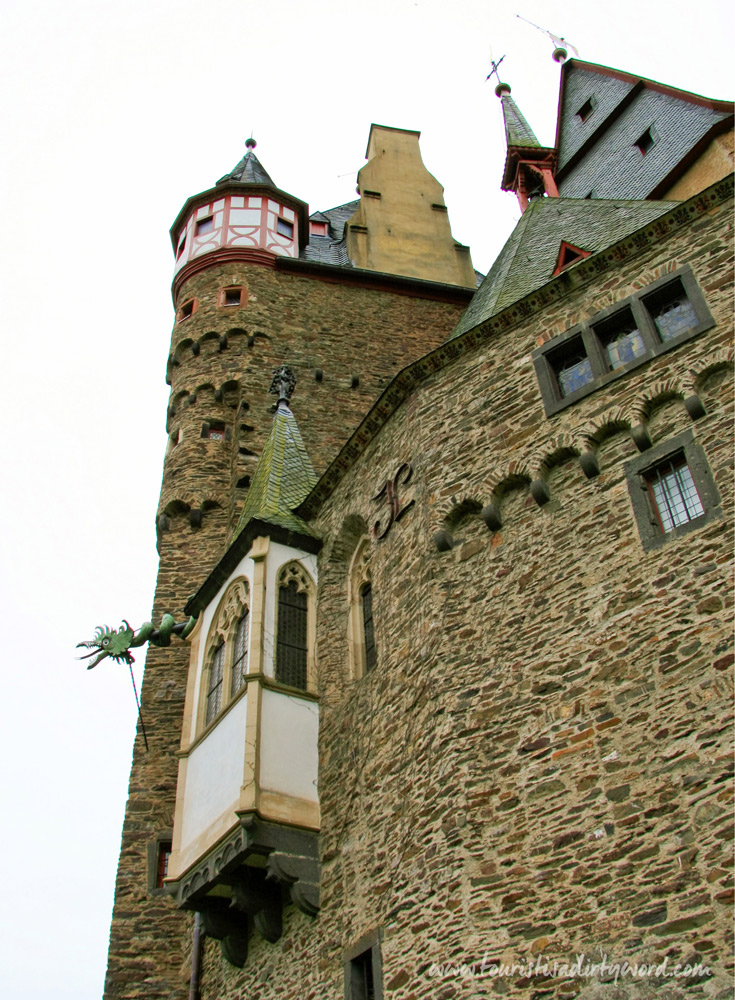 The only way to get inside the castle if you're not family is through a guided tour. We waited in the castle's courtyard and tried to stay dry. It was only about a fifteen minute wait.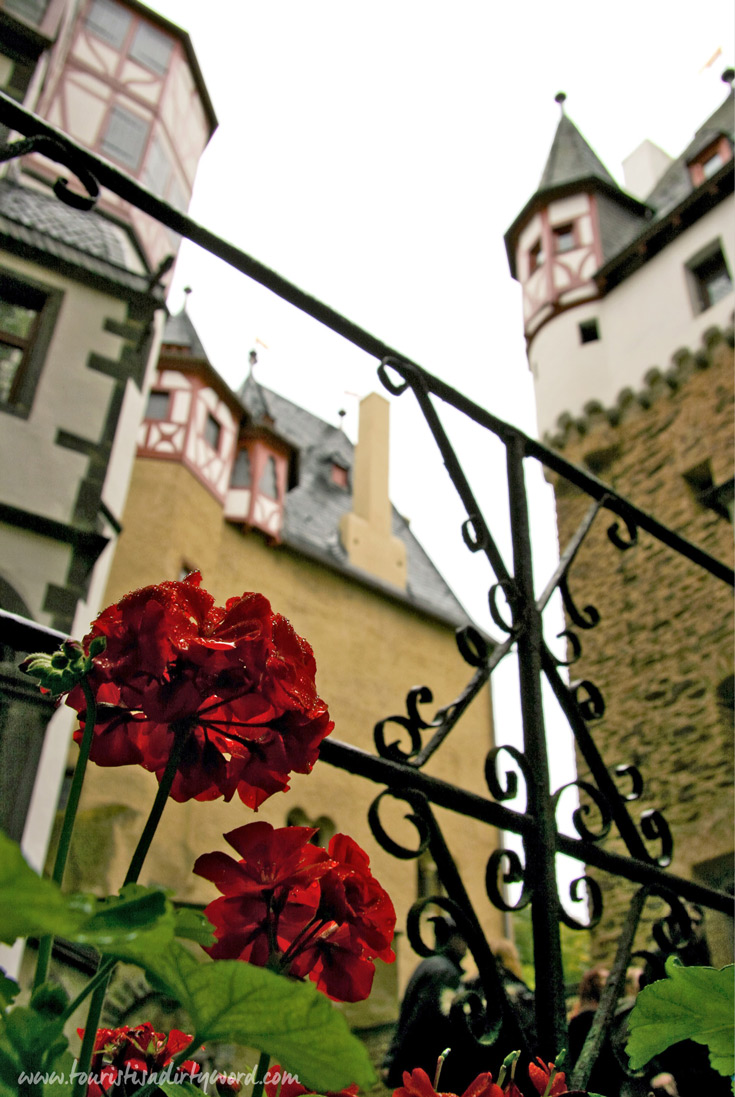 Although I'm not a fan of tour groups, if there's no other way of getting in, by all means I'm going. I was agog at all the elaborate floor and ceiling murals, and to see the oldest surviving painted Renaissance bed from 1520. Photography of any kind is not allowed on the castle tour, however they have a wonderful website in English with beautiful photos that will more than inspire you to visit. The tour is interesting and weaves in personal histories which helps to hold my squirrel-like attention span within a group setting. You might want to familiarize yourself with the history on the castle's website beforehand. It never hurts!
Where Neuschwanstein, the most famous of Germany's castle, feels uninviting and sterile at times, Burg Eltz is authentic, warm, lived in and loved on. Of course it should, since it has been lived in throughout its 800-year-long history by the same family and entourage of servants. Burg Eltz has an appealing hodgepodge look resulting from its 500-years of construction showcasing every architecture style from Romanesque to Baroque swirled together.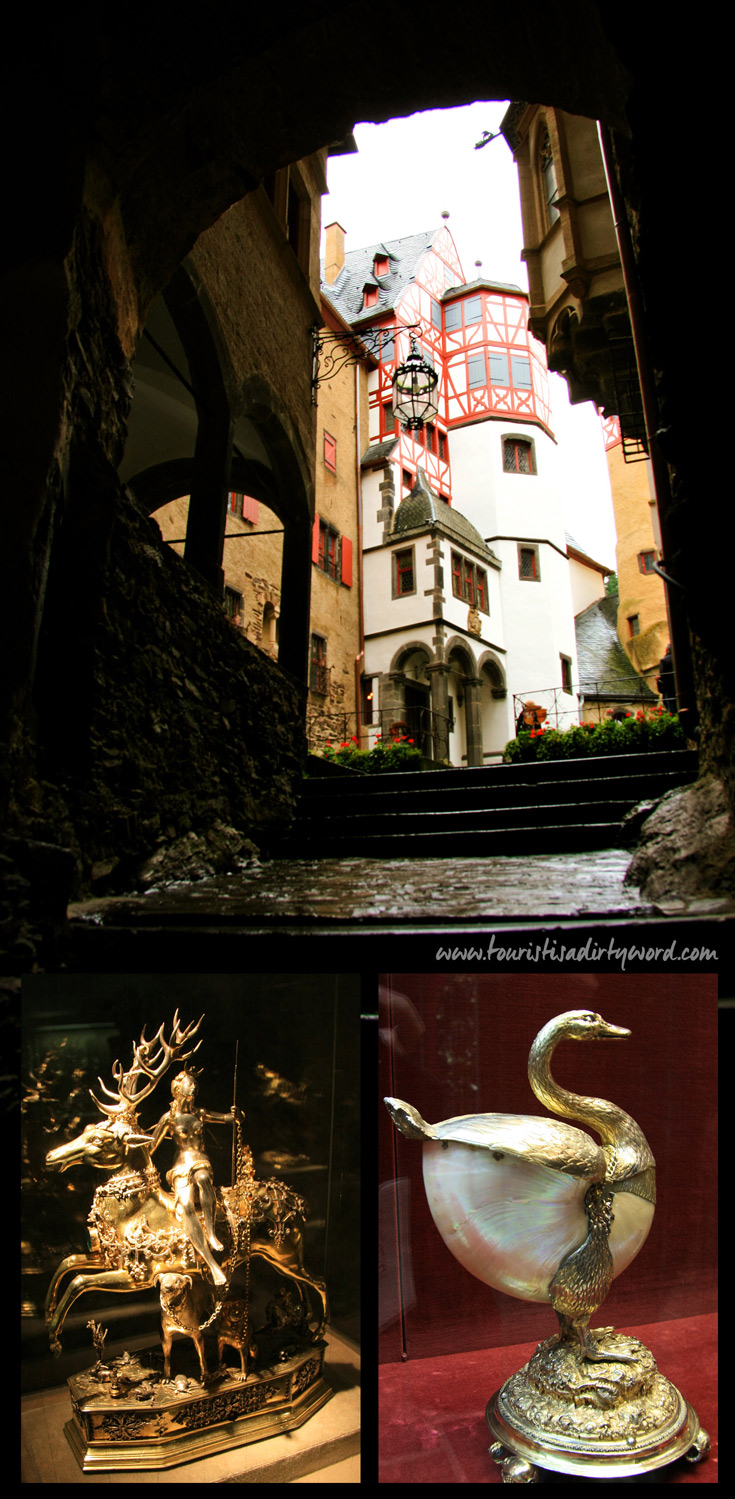 On your way out, do not miss the jewels and treasure collection! You'll be amazed at the skill that must have gone into making the pieces on display. My favorite was a sweet duck that the artist cleverly incorporated a shell in its design.
Follow Along
If you enjoyed this article, or these topics sound interesting to you, you'll love our weekly newsletter. You'll receive a free Germany Packing list for signing up, and you'll receive each week's newest posts every Friday. Thank you for reading!