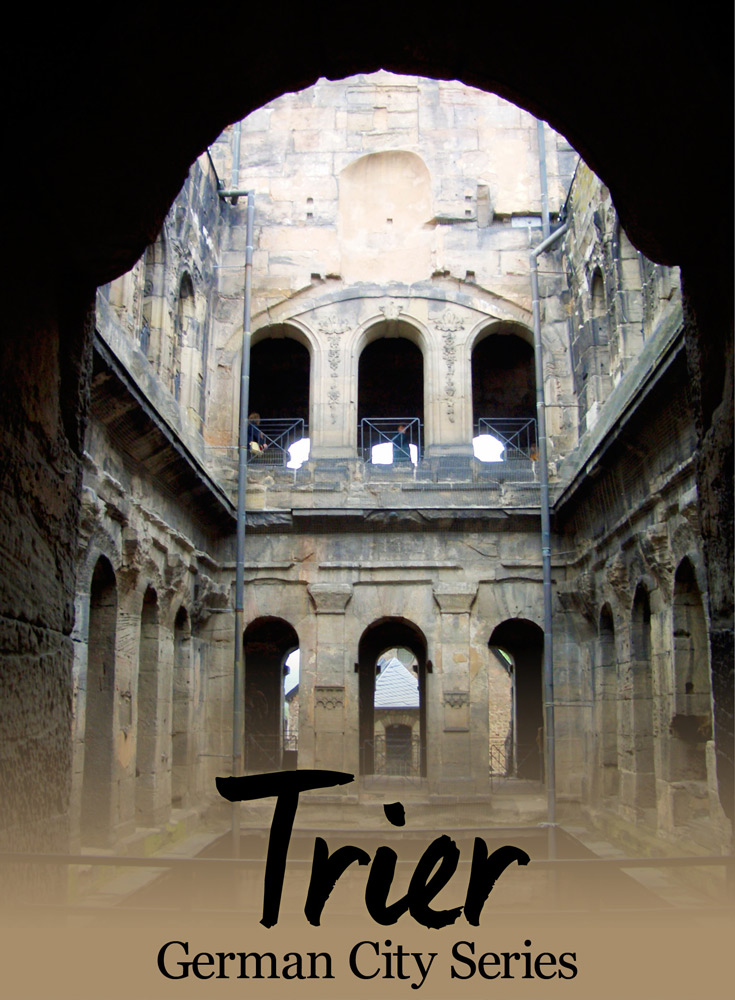 Next to the Moselle River lies Trier, Germany's oldest city. It was founded as a Roman colony in 16 B.C. and to this day you can still see numerous Roman ruins throughout the city. Trier was even called "The Second Rome" by Roman emperors, and this month we will show you why they loved this city so much.
Upcoming Posts Featuring Trier
• History • Let's get clean first: We will take you to the Imperial Roman Baths, a state-of-the-art spa built over 1600 years ago
• Birds' Eye View • Atop the Black Gate (Porta Nigra), you can enjoy the views of Trier and we tell you why the gate is black
• Museum • Weapons, jewelry and many coins: We take a look at the Rhineland Museum
• City Market • Exploring the Main Market of Trier, the Roman downtown
• Castle • 33 generations in one castle: We drive over to Burg Eltz, just an hour outside of Trier
Follow Along
If you enjoyed this article, or these topics sound interesting to you, you'll love our weekly newsletter. You'll receive a free Germany Packing list for signing up, and you'll receive each week's newest posts every Friday. Thank you for reading!