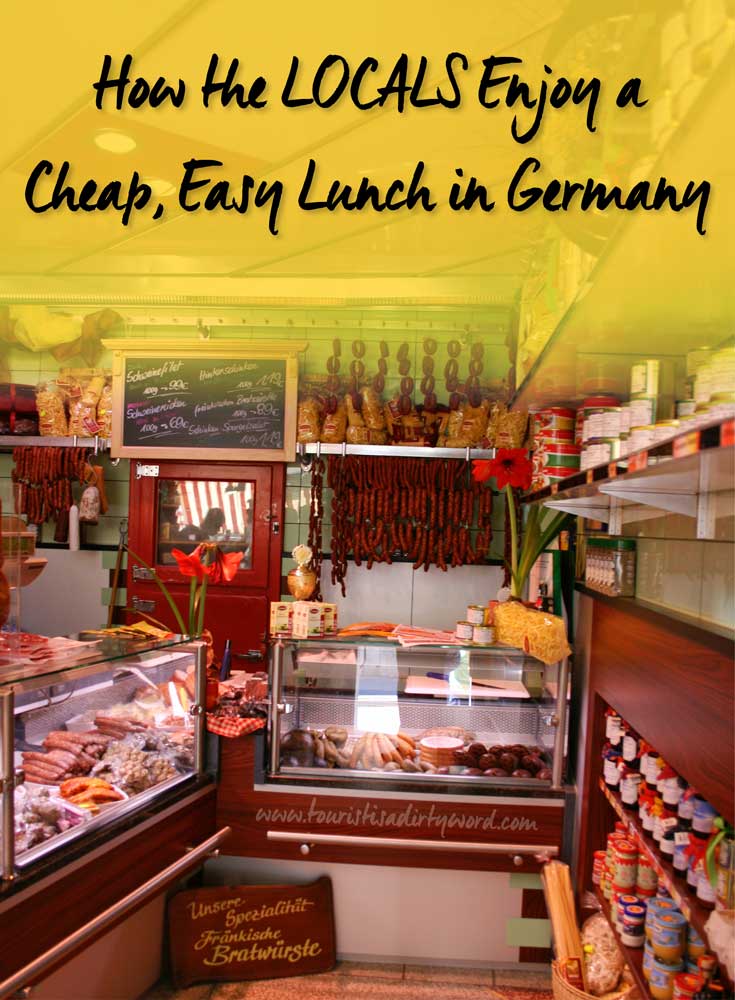 As much as I'd love to plan every meal we have, usually Denise and I want to see the sights of the city that we are in without stopping an hour or more for lunch. Grabbing a quick snack is usually pretty easy, but can cost you in the tourist centers. On a trip to Rothenburg ob der Tauber, we found ourselves hungry in the middle of the city. Luckily I spotted a butcher shop, called 'Metzgerei' [pronounced mɛtsgəˈrai].
What tourists do not know is that almost every butcher shop has a separate display case with cooked, warm and ready meatballs, schnitzel, roast pork and other meats. A good butcher shop will also have deli-style salads, soft drinks and water available - perfect for a quick and inexpensive lunch break! Also, a local bakery usually delivers fresh rolls to the butcher shop in the morning, which is great for you, since you can order a "Schnitzelbrötchen" (schnitzel in a bread roll) usually for less than 3 Euros!
Nothing like waiting in line behind a bunch of locals on their lunch break to make you feel part of the culture.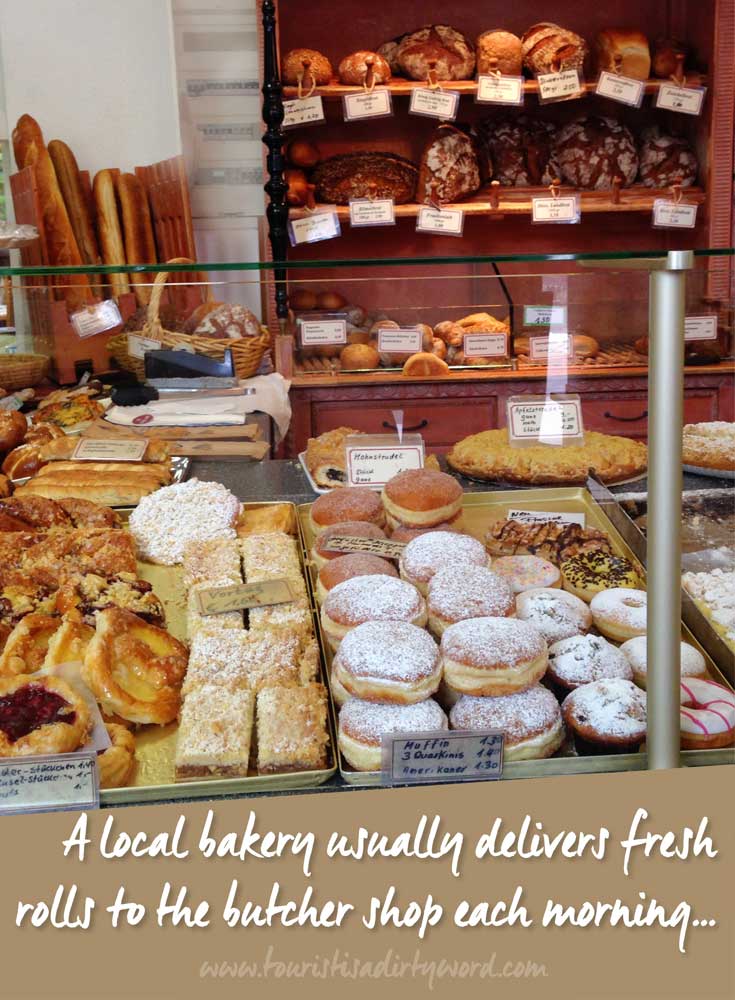 I was so excited to introduce Denise to her first Metzgerei in Rothenburg ob der Tauber. What was the best, authentic, cheap lunch you had when you were in Germany, Austria or Switzerland? Let us know in the comments.
Follow Along
If you enjoyed this article, or these topics sound interesting to you, you'll love our weekly newsletter. You'll receive a free Germany Packing list for signing up, and you'll receive each week's newest posts every Friday. Thank you for reading!