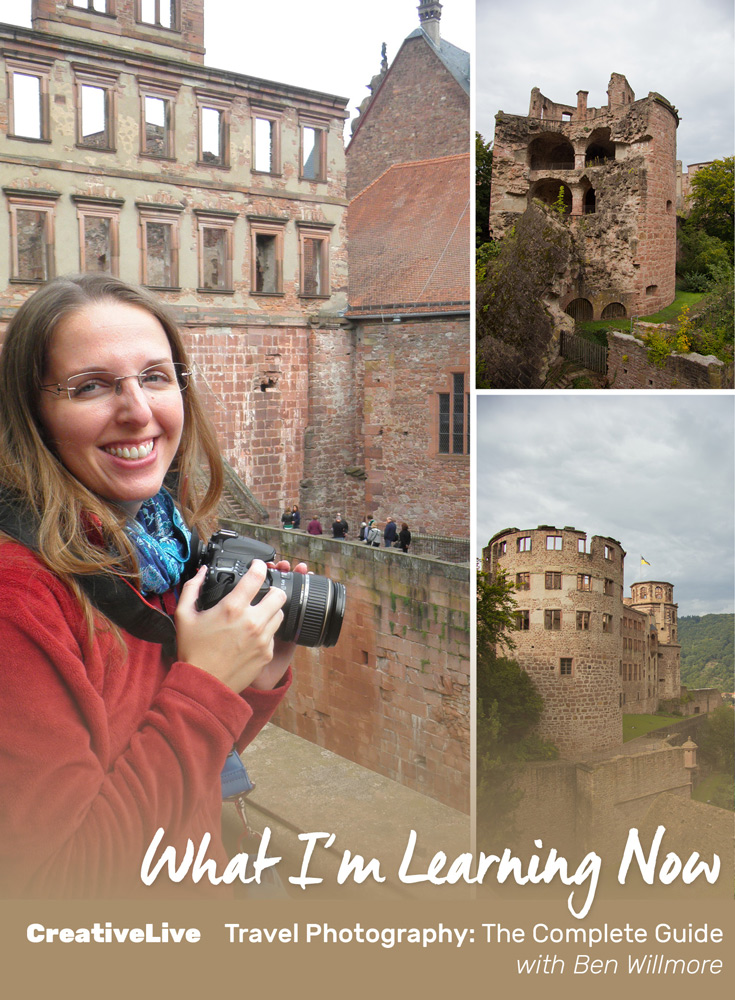 **This post contains affiliate links and I will be compensated if you make a purchase after clicking on my links. This is at no additional cost to you.
When I was picking my major at school in 2004, I thought Illustration versus Photography was a better bet because the world of Photography was way too competitive and I wouldn't be able to cut it. I completed my Illustration major's requirements and graduated, with honors even.
Guess what I do for a living?
Well, I'm a photographer, a product photographer for a regional retail business.
I became a photographer not from classes I took in college, although I certainly could have, but from a combination of binge-watching CreativeLive and taking a few hands-on photography classes at my local art center. I wish I could tell you where I heard about CreativeLive, but all I remember is falling down the rabbit hole of free education with no fear of a failing grade. I've completed four classes so far on my own volition and money. They've completely revolutionized how I process my photos, how I price myself, taught me the skills that enabled me to build the portfolio that won me my current job, and so much more.
About six months back I received an invitation to join the affiliate program for Creative Live, and given how much CreativeLive has changed my life in such a positive way, I'm proud to partner with them. If you don't consider yourself a life-long-learner, now is probably when you want to click away. If you DO love learning new things, then huddle closer, and I'll share where I get my learning-fix.
What is CreativeLive?
CreativeLive is a wonderful escape for learning the creative fields of study such as photography, design, crafting, and more, all from world-renowned experts. You can watch the classes for free while they're streaming via any internet browser, just like you would a YouTube video. When there's no live classes going on, they'll play old classes, which is a great way to sample everything CreativeLive offers. If you want to watch a specific class whenever you want, you can buy on-demand access which comes with exclusive bonus content. For Ben Willmore's class, Travel Photography: The Complete Guide, the exclusive content when you purchase on demand streaming is a note-taker's dream of handouts. No writer's cramp for you, it's all spelled out in the Travel Photography Handbook. I'm anxious to try out the Big Set of Lightroom Presets he's included as a bonus also.
Travel Photography: The Complete Guide with Ben Willmore
Travel Photography: The Complete Guide with Ben Willmore is my fifth class that I'm currently working on, and I received the course for free in order to review it as an affiliate. I chose it from hundreds of choices with the single-minded goal of not only improving my own skills in time for our trip to Germany next month, but also because I see this as an excellent gateway class for travelers who are interested in growing their photography skills. I'm a little nervous about capturing everything I need for our blog Tourist is a Dirty Word. When Willmore started off the class with gear, location research, and pre-trip planning, I knew I was in good hands.

Camera Gear, Gear Bags, and Camera Gear for Travel
I think camera gear, gear bags, and camera gear for travel is going to be a very personal decision for each traveler. That being said, Willmore does an excellent job of explaining his choices for what he carries and definitely listen to his reasons. It's easily repeatable at home.
Personally, I use a Canon 60D camera, and my primary lens is a Canon EF-S 17-85mm, f4-5.6. I pack this for getting shallow depth of field: Canon EF 50mm f/1.8 STM Lens. This year, when I use my iPhone 6 Plus for photos, I'm trying out Moment's Wide Lens, Case (with the built-in DSLR-like shutter button), and the neck strap. I'm not an affiliate for them, but here's a link for you to check out Moment.
Planners: Prepare to Plan!
Willmore provides a wealth of research tools that will make travelers who love to plan ooh and ahh, specifically using sun apps or google earth in order to analyze where the sun will be shining at certain times. I loved his tip of looking to see what has been done already, what hasn't been done, and where to go to get the good perspectives. That was my big 'aha!' moment.
Beginning of Something Beautiful...I Hope!
This is just the beginning of a short series trickling out over the next two months reviewing the CreativeLive's class Travel Photography: The Complete Guide with Ben Willmore. Part 2 reviews the episodes on Lightroom and discuss being time-efficient with processing your photos. Part 3 will review the episodes dealing with curating the content in your images, composition tips and dealing with tourists in your shots. Part 4 will explore whether or not this class improved my travel photography and come out after my return from Germany in October! As I embark on this mini-series, please feel comfortable in providing feedback through the comments section below, or through email. I'd love to hear from you. Definitely let me know if you're interested in this type of content.
Intrigued? Being the proud owner of thousands of vacation photos, who wouldn't be? Seriously, this has helped me so much. If you're interested in learning how to improve your travel photography photos as well as make your processing simpler, try Ben Willlmore's class, Travel Photography: The Complete Guide.
Sebastian will announce our next German City we're going to focus on this month in our next post!
Follow Along

If you enjoyed this article, or these topics sound interesting to you, you'll love our weekly newsletter. You'll receive a free Germany Packing list for signing up, and you'll receive each week's newest posts every Friday. Thank you for reading!