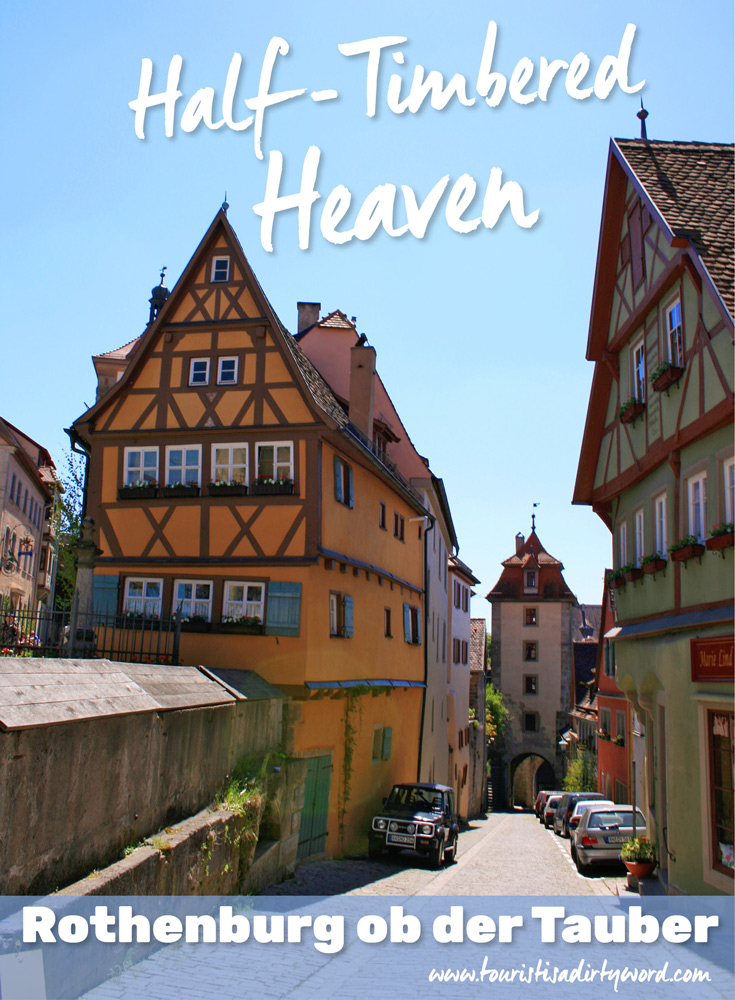 Regardless of where you're at in Rothenburg, it's hard to take a bad photo. It's a half-timbered, cobblestone-laden wonderland that magically transforms the weakest of cameras into a postcard-making-machine. One spot in particular, will make your camera weak in the knees. That spot has a name, Plönlein, which derives from latin 'planum', meaning 'flat square' and refers to a place in Rothenburg where two streets join together from two different elevations. It is possible to stand at the fork in the road and see two towers, the Siebers is the higher one, and the Kobolzeller is the lower one, and an adorable home nestled in between. Both towers AND the home were built with the first town expansion in 1204. Believe it or not, that home is still privately owned. Another example of why I love Germany.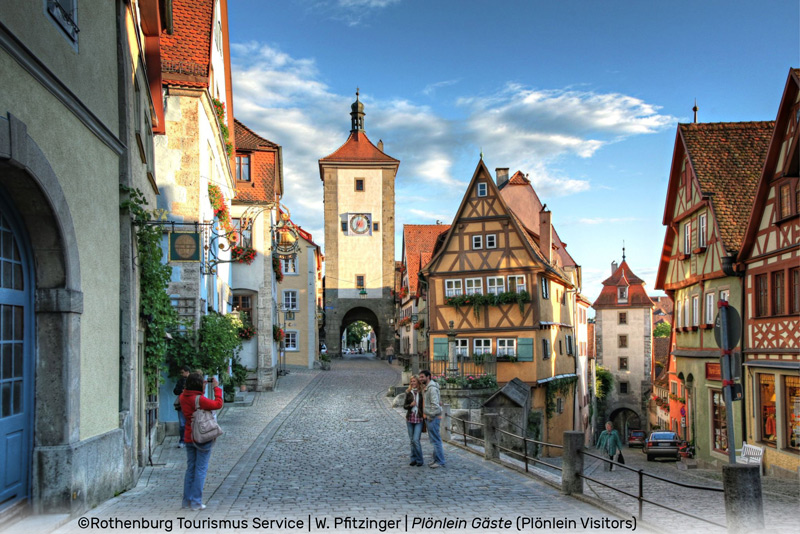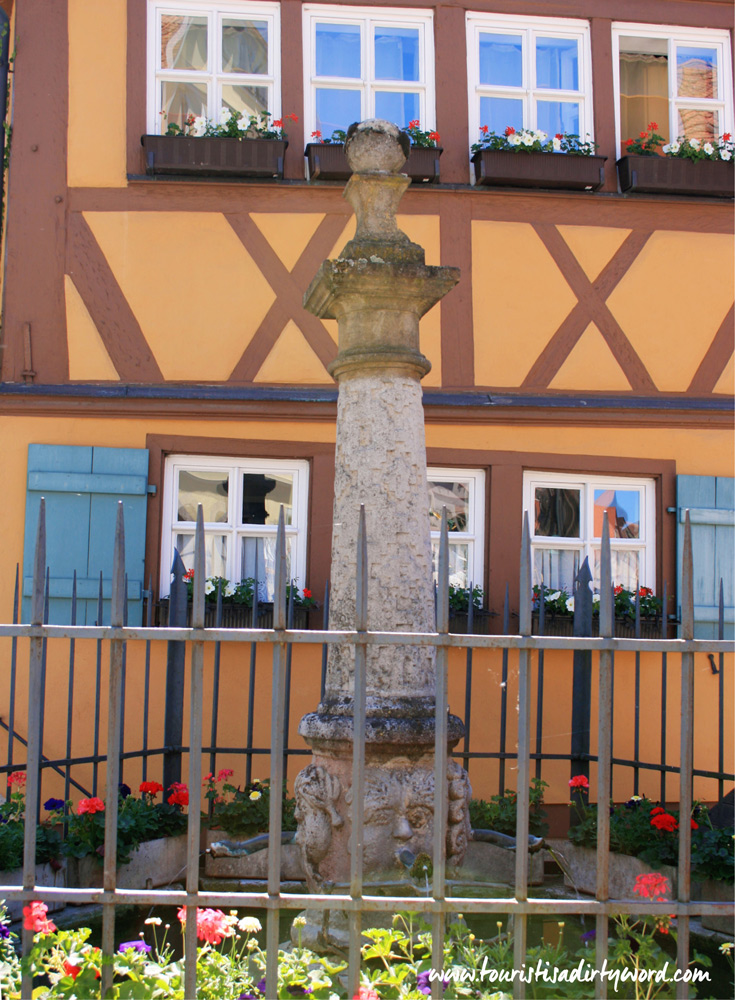 Half-Timbered | Who | What | Where | When | Why
When I see homes and buildings built in the half-timber, Fachwerk in German, style, I usually mentally associate the homes as medieval and (thanks to Disney) as either French or German. In truth, half-timbered housing, has been used in various places all over the world for thousands of years, including Ancient Japan, China, Europe and North America for the simple reason that these regions had an ample supply of lumber vs stone to build with.
The English term 'half-timbered' was first mentioned by author Mary Martha Sherwood in her book The Lady of the Manor, published in volumes between 1823-1829. In 1842, half-timbered was included for the first time in the Encyclopedia of Architecture by Joseph Gwilt. The 'half' portion in 'half-timbered refers to how the wood was split in half, with the smooth surface on the exterior and the rough edge on the inside of the home. Once the building was framed out in wood, the space between was filled with malleable, sculptural material such as plaster, brick, wattle and daub.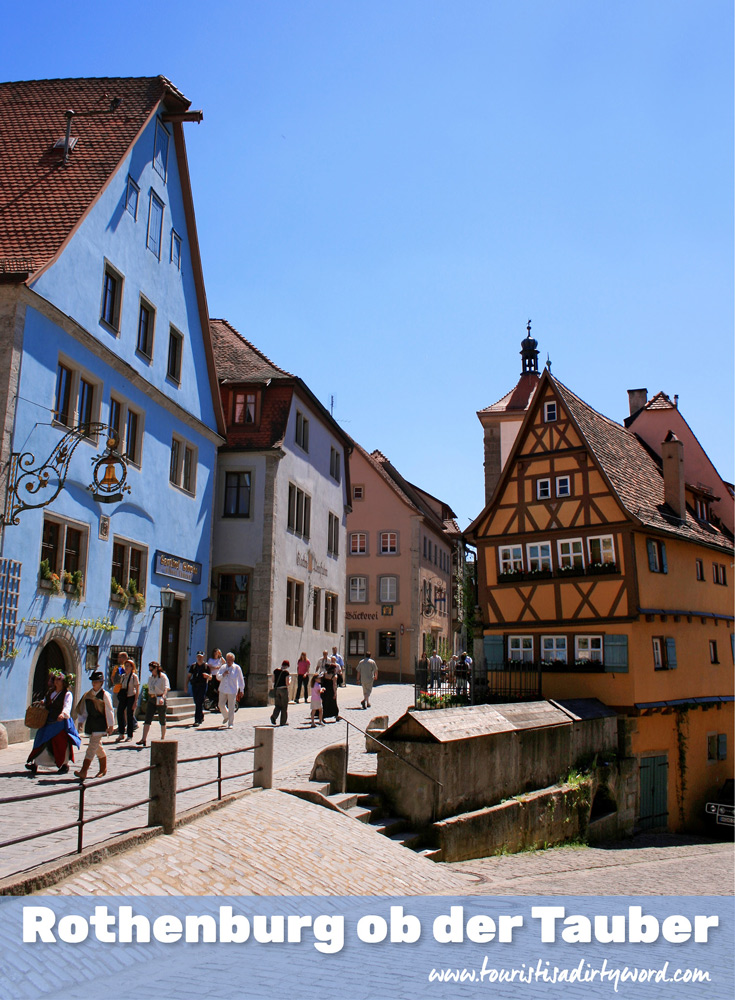 Follow Along
If you enjoyed this article, or these topics sound interesting to you, you'll love our weekly newsletter. You'll receive a free Germany Packing list for signing up, and you'll receive each week's newest posts every Friday. Thank you for reading!