An eye for an eye? Well, sort of. How about stealing an apple, then wearing a mask of shame and iron shoes with bells on them, THEN parading down through town? You have to admit, history's punishments were pretty creative.
After watching the movie Princess Bride countless times with it's comical torture chamber scene, I thought I was prepared to see 1,000 years of legal history come alive at the Medieval Crime and Justice Museum in Rothenburg ob der Tauber, Germany. The town has a rare collection of elements of torture including shame masks, an Iron Maiden, and more. Believe it or not, much more.
Building History
The Museum building was built between 1393 and 1410, when some of the featured punishments were in vogue, and has served various roles for the community. First as the former St. John's Commandery, then as the Royal Bavarian District Authority, and lastly as the administrative seat for the District of Rothenburg. While the collection was expanding in 1977, the founder's family bought the building, and has been the home of the Museum ever since. I love how history is enveloped in more history. Click the building's picture to learn more.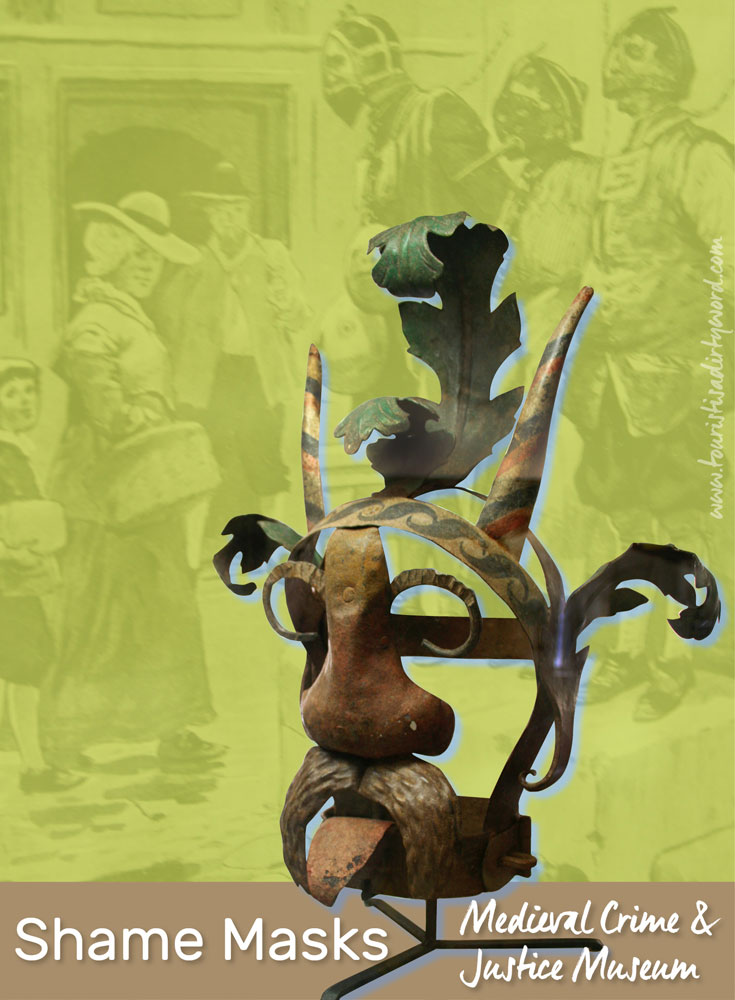 For Shame That They're for Shaming
My favorite exhibit, if that's even appropriate, has to be the shame masks. The idea that someone first took the initiative to create one in the first place, and then serve it out as punishment, is just baffling. You'll learn at the museum that there's symbolism behind what decorations go into the mask. If there's a big nose, then the person was involved in other people's business when he or she shouldn't be. If there's horns, then the person is being cheated on or is cheating. If there is a big tongue then that person is a gossiper. Anyone who had to wear the one pictured above was probably the life of the party.
Best Be Fair To Your Customers
The museum goes to great lengths to explain the medieval justice process from beginning to end and what crimes warranted which punishments. If a market vendor, for example a baker or miller, provided less product than they advertised there was a cage that would dunk the vendor in and out of water according to how much was shorted.
Beware If You Play an Instrument
Several other tools of punishment would bound you in odd and uncomfortable positions. For example there was a punishment tool for bad musicians that trapped the struggling musician's hands to a clarinet-looking-instrument that was attached to his or her neck! I'm sure it was really heavy, and if they were bad at playing before, after their fingers were locked up like that they wouldn't improve anytime soon.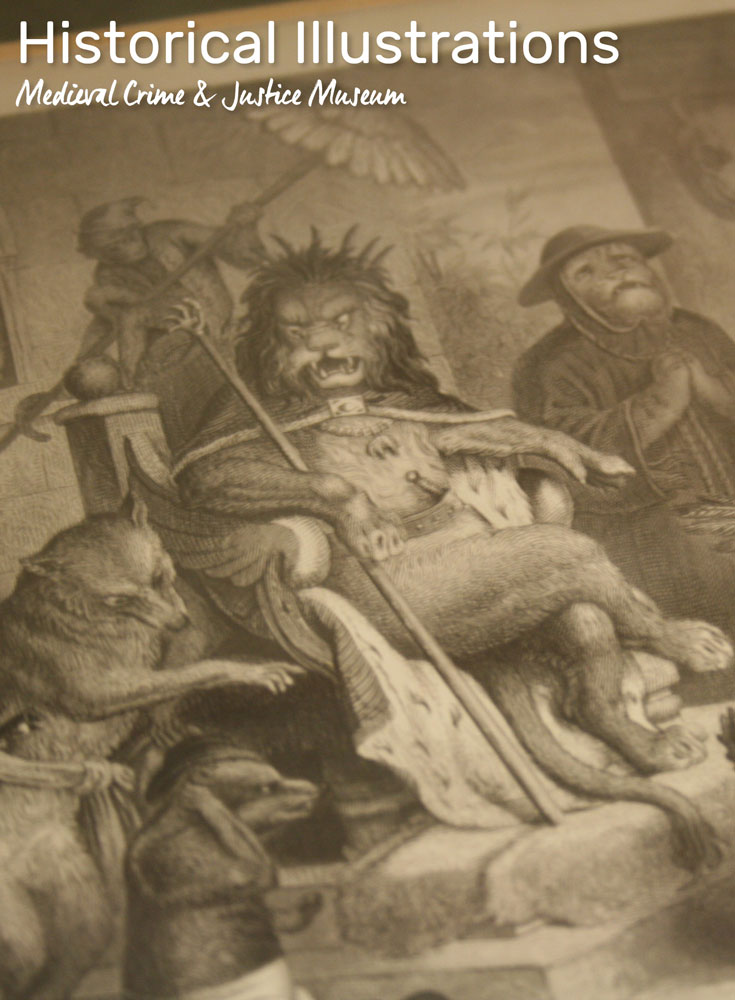 "Oh, that's what that does...yikes!"
I adored the original books and illustrations that were displayed throughout the entire museum. Honestly without many of them it was difficult to guess what the tool was used for. The illustrations were often stunningly rendered even though the depictions were unsettling or disturbing. It was this way that I learned many new words, for me one was 'pillory'. A pillory is a wooden cage essentially where criminals were put into in order to be subject to public abuse and humiliation. The museum actually has the original pillory from Rothenburg.
Follow Along
If you enjoyed this article, or these topics sound interesting to you, you'll love our weekly newsletter. You'll receive a free Germany Packing list for signing up, and you'll receive each week's newest posts every Friday. Thank you for reading!