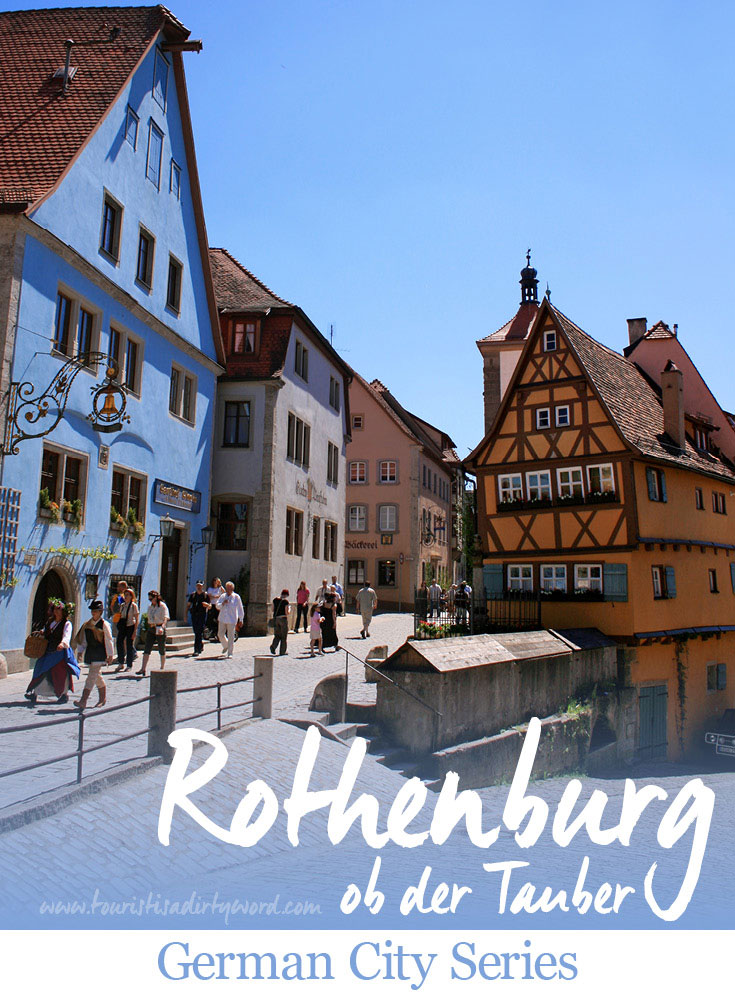 Upcoming Posts Featuring Rothenburg ob der Tauber
Each month, Sebastian and I want to focus on one German city and provide an overview as well as a series of in-depth articles on particular attractions. This month we're exploring the Rothenburg ob der Tauber, and sharing our favorite parts of the town from our own experiences.
• Museum • I was skeptical at first, could I really stomach learning medieval torture devices? Can you? I'll fill you in on the Medieval Crime Museum later this month.
• Landmark • If there's one scenic vista that is plastered all over Pinterest, its Das Plonlein (pictured above). We're guilty as well! What is it about this house that makes the tourists go crazy? Wait! There's more! We'll also introduce you to a beautiful Renaissance-style house that will win hearts, and your stomach!
• Festival • We were lucky to visit Rothenburg during festival time. Way better than your local Renaissance festival, Sebastian will fill you in on the Festspiel 1631 Der Meistertrunk.
• Food • Is it just me, or does every German city have its own trademark dessert? We will introduce you to THE typical Rothenburg dessert specialty.
• History • Climb up for a view that hasn't changed that much from the historic Town Wall. We're pleased to share our photos from clambering along the wall. Afraid of heights? Not today!

Follow Along
If you enjoyed this article, or these topics sound interesting to you, you'll love our weekly newsletter. You'll receive a free Germany Packing list for signing up, and you'll receive each week's newest posts every Friday. Thank you for reading!