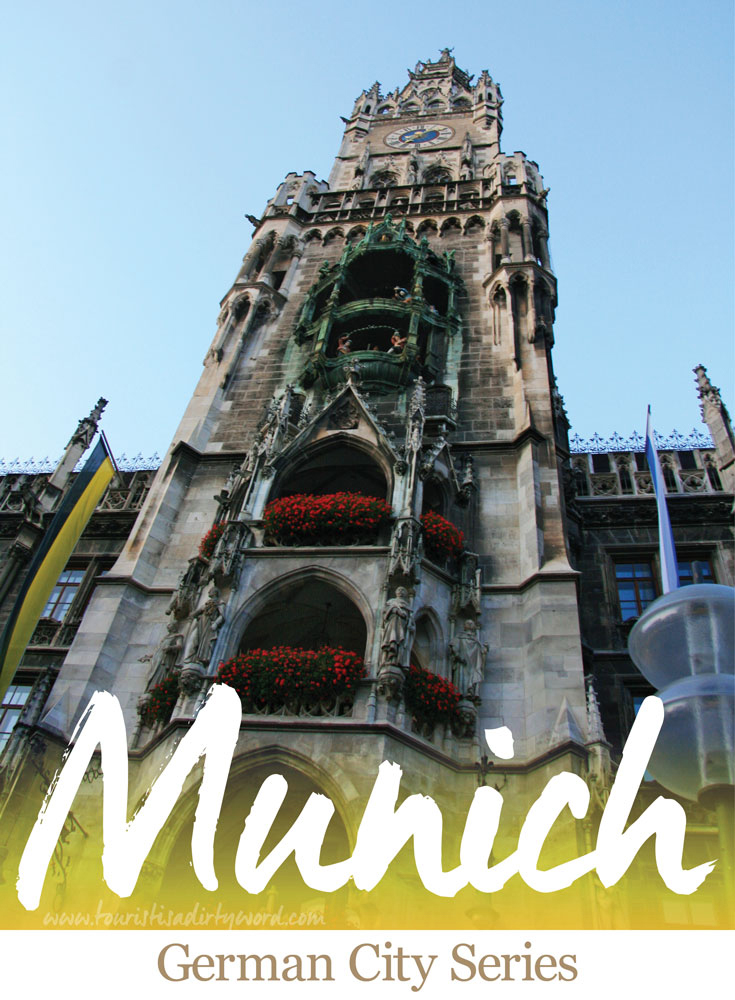 Maybe I should have put my dirndl on already? We made a quick stop to fill up and use the bathroom at a gas station just outside of Munich. The girls' bathroom was bursting with girls wearing dirndls fussing over each other's apron strings and adjusting hair braids. The sight of such colorful, historical costumes in modern, ordinary places like a gas station boosted my anticipation for our first Oktoberfest in Munich.
Oktoberfest, the biggest beer festival in the world, lured us as well as roughly 6 million other visitors to Munich. Yet, like all German cities, Munich provides surprises beyond short dirndl skirts which can be appreciated with the slightest of digging in traditions and history.
Upcoming Posts Featuring Munich
Each month, Sebastian and I want to focus on one German city and provide an overview as well as a series of in-depth articles on particular attractions. This month we're exploring Munich, and sharing our favorite parts of the city from our own experiences.

• Festival • A First-Timer's Guide to Oktoberfest
• Fashion • Bavarian Traditional Costume and What You Need to Understand
• Dining at the Hofbrauhaus, the next best thing to an Oktoberfest Tent with just as much history
• Architecture • New Town Hall, the gothic architecture and glockenspiel that stole my heart
• Beer Purity Law • Reinheitsgebot, will celebrate 500 years in 2016. Why celebrate a law though? will celebrate 500 years in 2016. Why celebrate a law though?
• Baroque Palace and Gardens • Behold the beauty and peacefulness at Schloss Nymphenburg
• Romanesque Revival Palace • Neuschwanstein, Germany's largest tourist trap, and if it is worth battling the crowds

Follow Along
If you enjoyed this article, or these topics sound interesting to you, you'll love our weekly newsletter. You'll receive a free Germany Packing list for signing up, and you'll receive each week's newest posts every Friday. Thank you for reading!