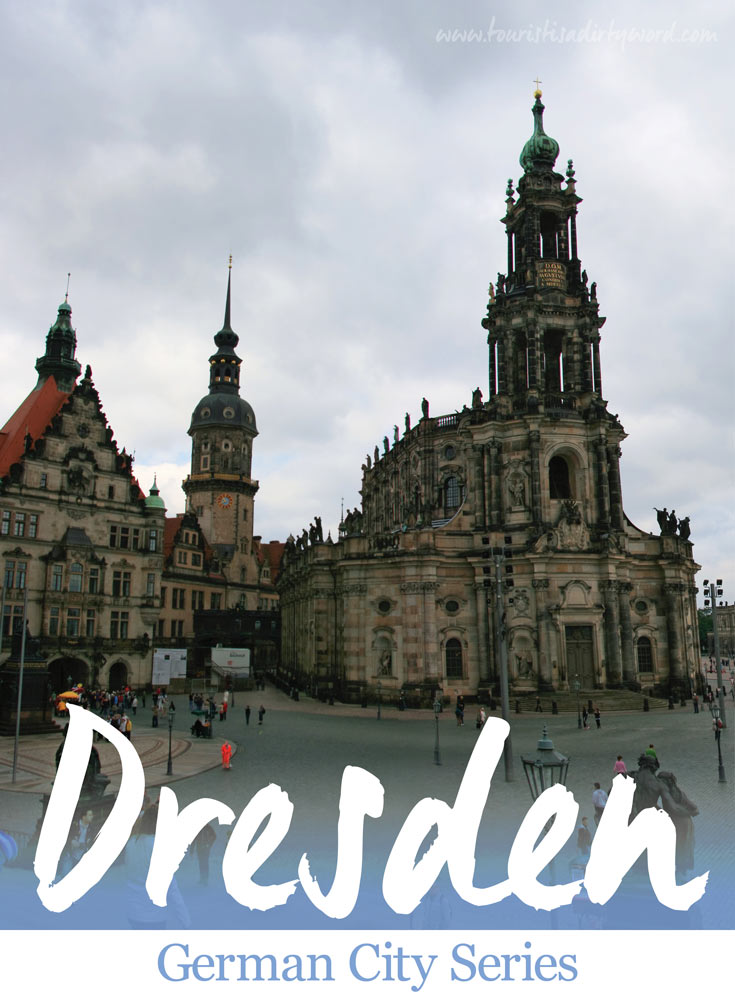 Each month, Denise and I want to focus on one German city and provide an overview as well as a series of in-depth articles on particular attractions. This month we will highlight a city full of baroque and rococo architecture and the home of numerous rulers and kings since 1425. Speaking of which, there's one in particular we should introduce you to...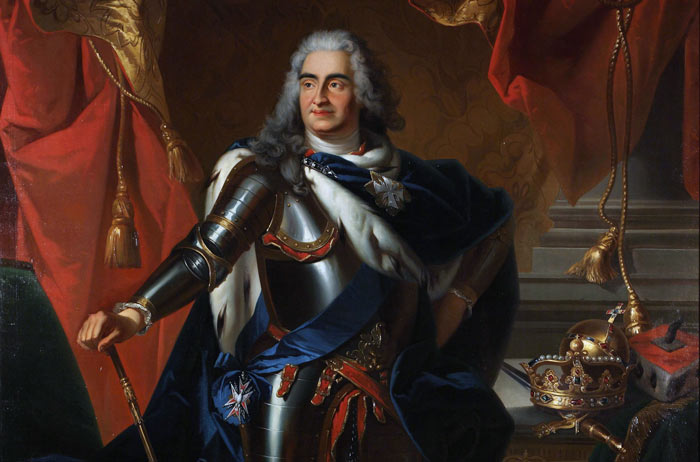 August the Strong (1694-1733)
Most of Dresden's beautiful buildings and museum holdings are due to one ruler, August the Strong. Without his varied interests in the arts and lavish décor tatstes, we would not have many of the attractions enjoyed in Dresden today. And to make sure no one ever forgets, there's the Golden Rider Statue in his honor.
Like a Dragon and His Hoard of Gold
Our first blog post this month will take you into the Residenzschloss (Dresden Castle) that houses the largest collection of treasures in Europe in the Green Vault. You'll discover Baroque and Rococo treasures on exhibit in the Gruenes Gewoelbe (Green Vault).
Frauenkirche Rises From the Rubble
Then we'll discuss a more solemn place, which is the Frauenkirche (Church of Our Lady). During World War II, bombing raids destroyed most of Dresden including this church which was nothing more than a heap of rubble. It has since been rebuilt, stone by stone.
Museum Treasures Galore

Dresden's Zwinger and Semper building is a giant Baroque gem of an architectural complex. We will discuss the beautiful gardens with its graceful sculptures and fountains, and introduce the THREE museums housed inside: Old Masters Picture Gallery, Mathematisch-Physikalischer Salon, and Porcelain collection. We only had time for one museum, and we'll share our experience in that upcoming post. The painting shown above of August the Strong is by Louis De Silvestre, and is hanging in the Old Masters Picture Gallery in Dresden's Zwinger.
Yes, More Art
There is one more stunning art museum called the Albertinum, which houses the Gemäldegalerie Neue Meister (New Masters Picture Gallery) with modern masterpieces from the 19th and 20th century. Just so happens that's Denise's favorite time period in art. I'll let her tell you all about that museum later this month. Along with many of the buildings in Dresden, the Albertinum was also completely destroyed during World War II and re-opened in 2010.
Flying, Riding, Driving: Transporting
This is your chance to jump on a high-wheeler bicycle at the Verkehrsmuseum! (Dresden Transport Museum). You'll see one of the rare Trabant cars, which was the only type of car you could buy in Eastern Germany before the Berlin Wall came down. A car you do not want to get into an accident with, its shell was made out of resin mixed with cotton with a two-cylinder, 26-hp engine.
Outdoor Beauty and Art For All
Not everything that is of historical significance is locked up in a museum as Dresden abounds with outdoor sculptures, squares, terraces, and murals. We'll end the month with an introduction to the largest porcelain artwork in the world, which is available for the public.
It's going to be a full month! While you can count on us to post regularly on Tuesdays and Thursdays, make sure you don't miss a post by subscribing to our weekly updates. Enter your email address and click subscribe.