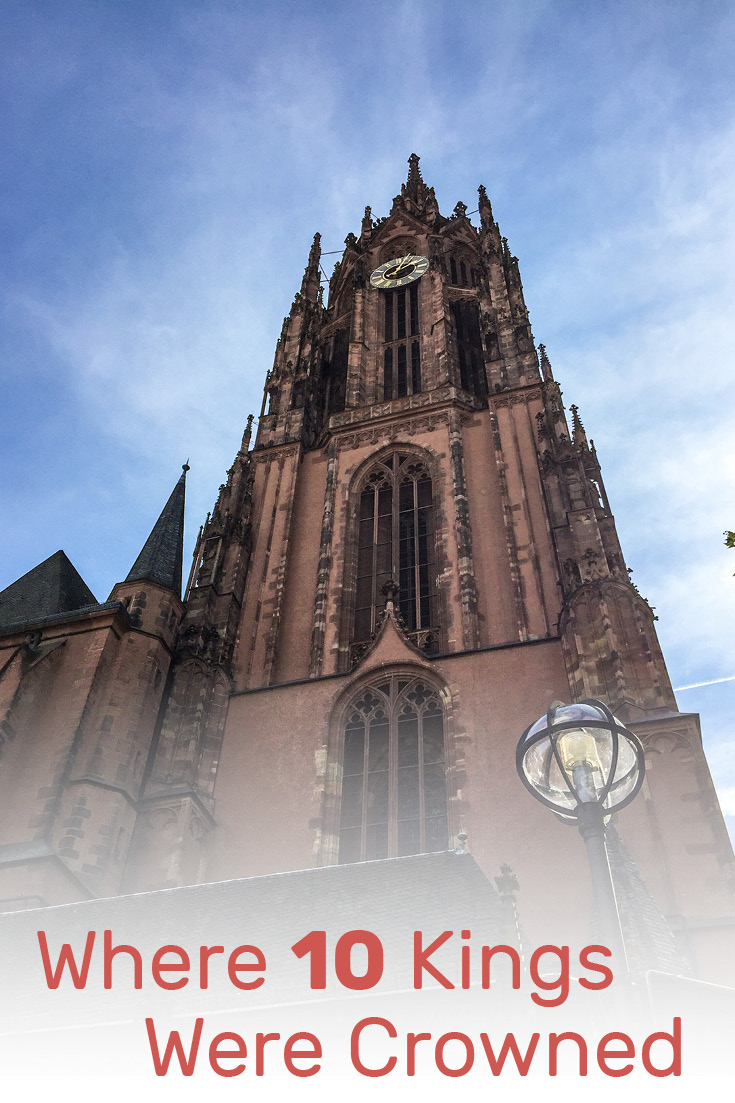 Not just a parish church, St. Bartholomew's Cathedral in Frankfurt am Main is unique with it's honorific designation as Cathedral. Between 1356 and 1792 it was center stage for initially electing the kings of the Holy Roman Empire of the German Nation, then ultimately where kings were crowned as well, ten kings in total.

This spot in Frankfurt has gone through at least five religious structures, dating back as early as 680 AD to its original Merovingian Chapel form.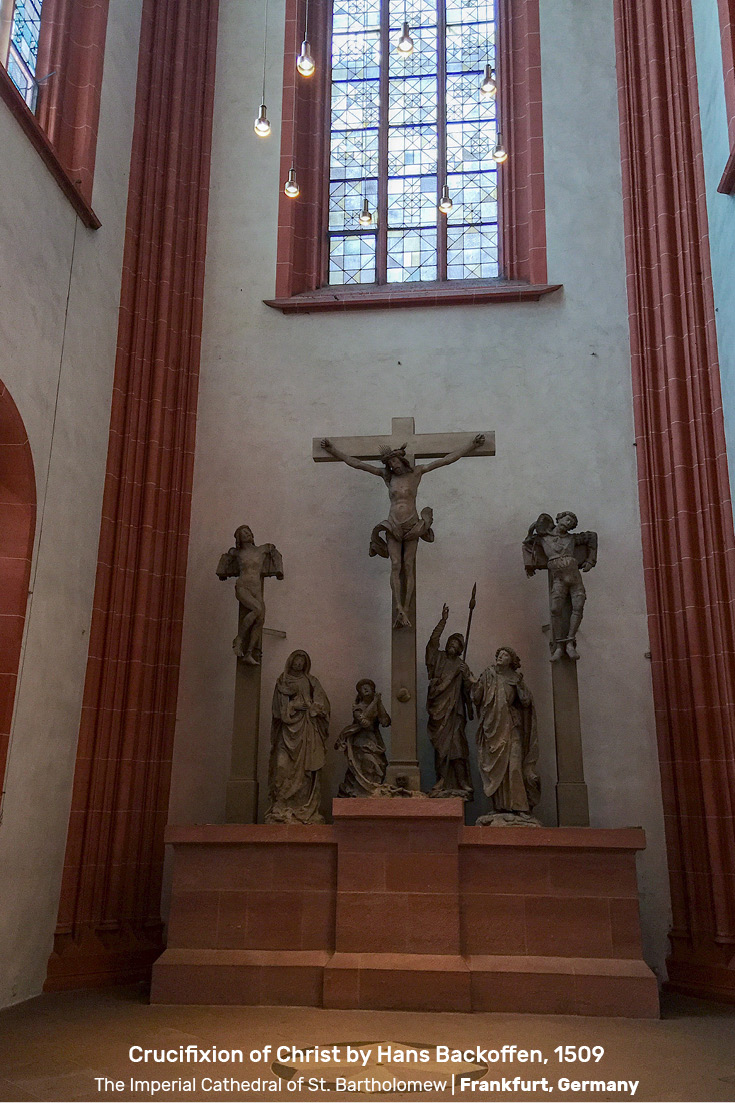 During reconstruction from the 1867 fire, the original 1415 plans by Madern Gerthener for a gothic spire atop the tower was finally brought to life. This Neo-Gothic tower is romantic and is a jewel on Frankfurt's crown of a skyline. Nestled into the old part, you turn a street corner and it's a surprise.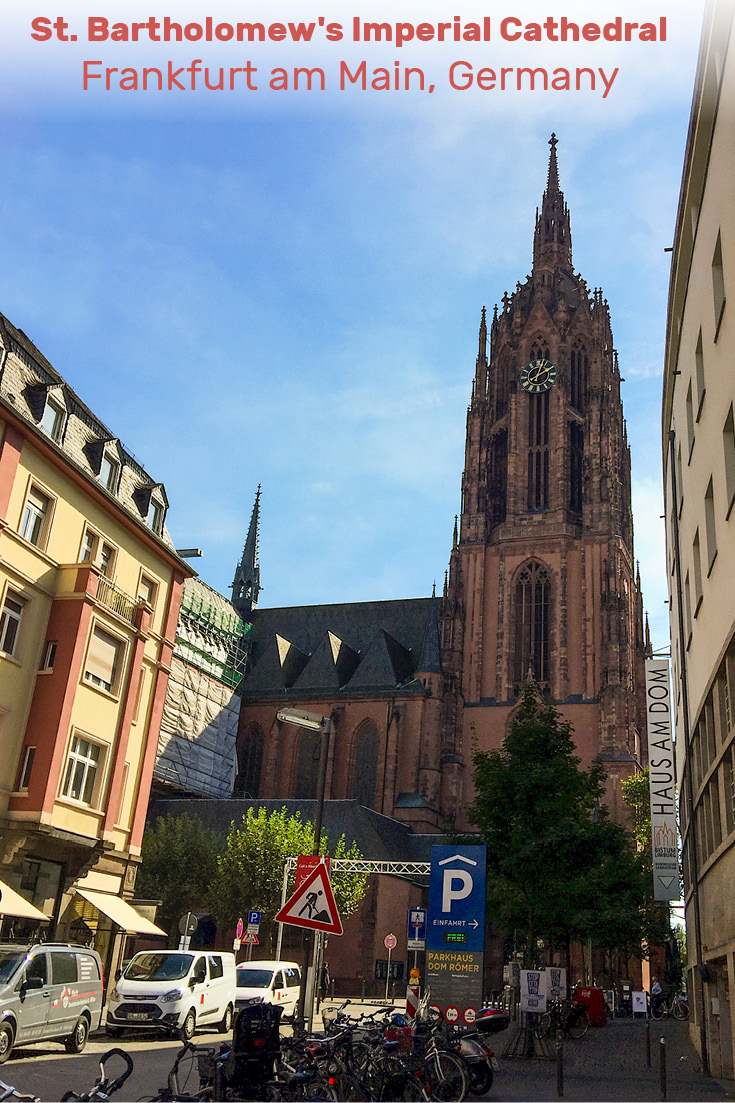 Utilizing the nearby local red sandstone, which can be admired throughout the city of Frankfurt, after being restored in 1992-1994 the visual effect inside and out is unforgettable.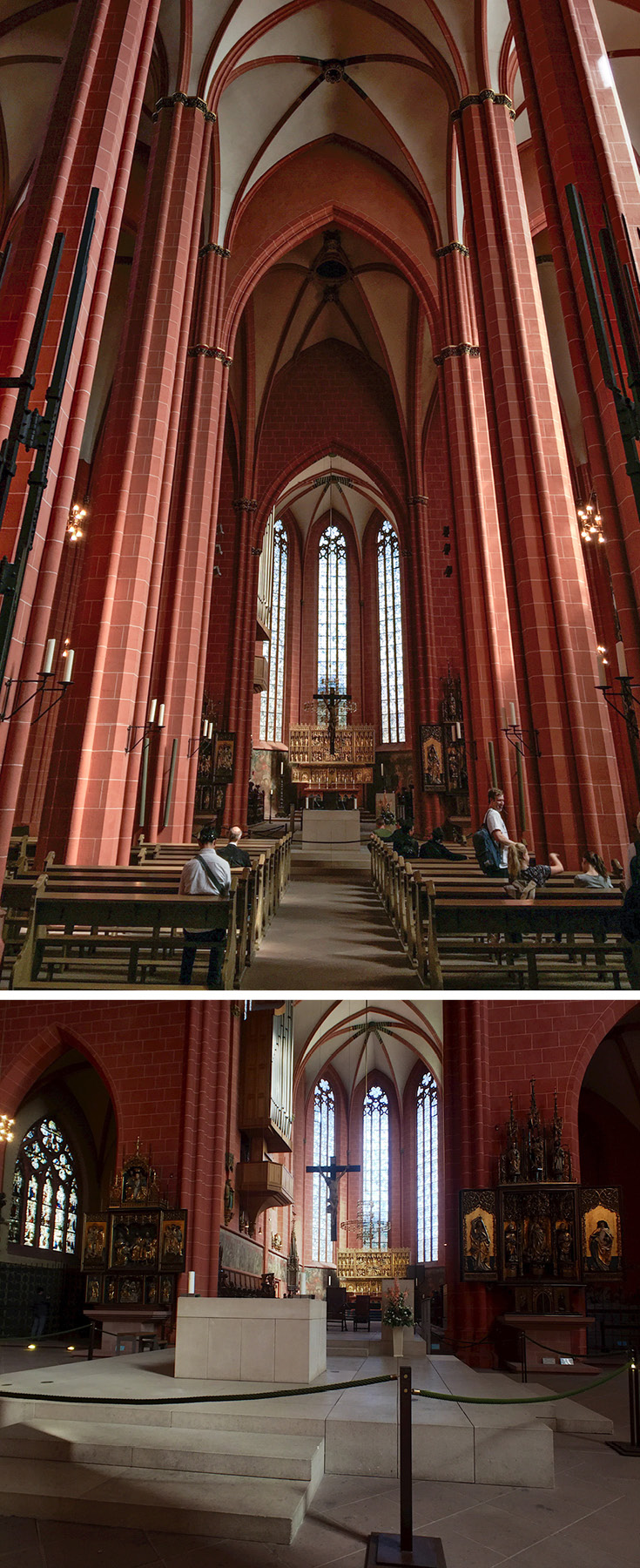 Art Imitating Art
When I first saw the organ in the southern transept it reminded me of Caspar David Friedrich's painting, The Sea of Ice. Do you see it too?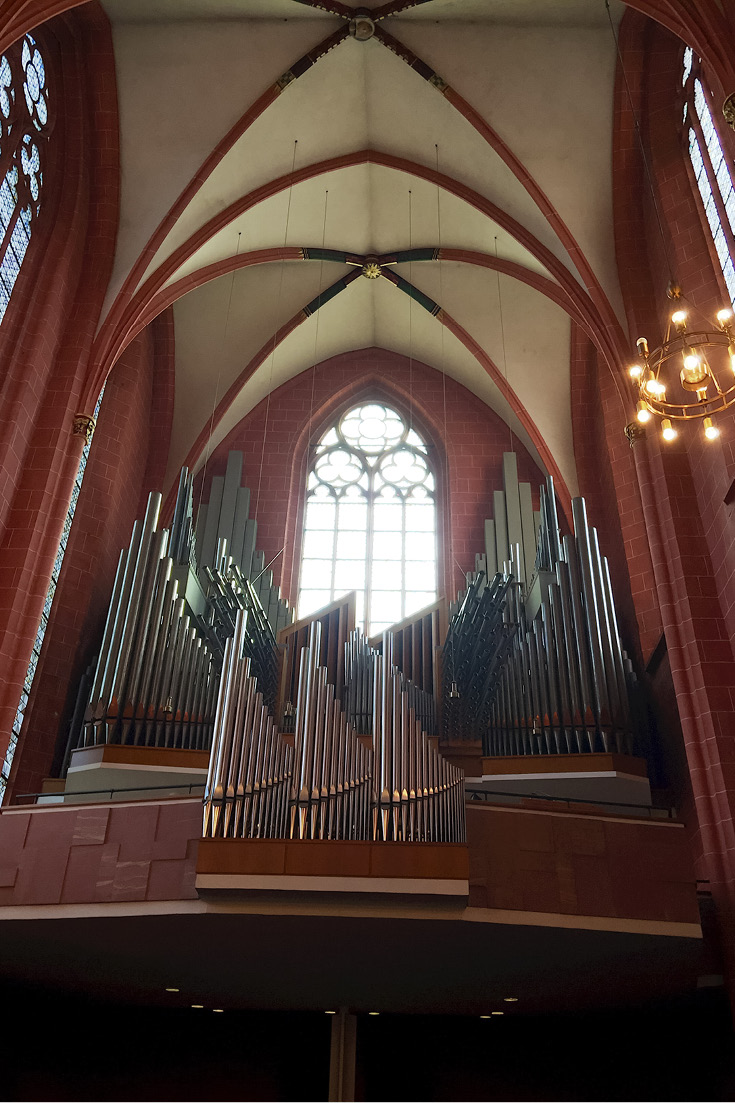 Altar Shrines Galore
Altar shrines assembled by E.F.A. Münzenberger, a priest and art collector makes you feel like you may actually be in an art museum after all. Of course many of the narratives repeat themselves across the various altar shrines, which reminds me that these didn't just come into being, that artists, many of whom are now unknown, did in fact MAKE these, which just seems incredible. Is it a lost art? Can anyone today still make these?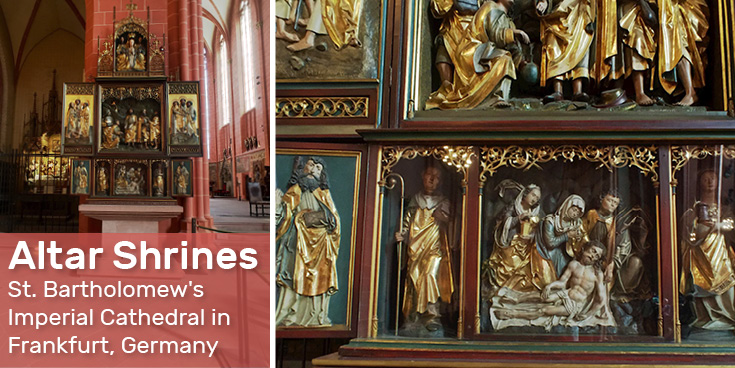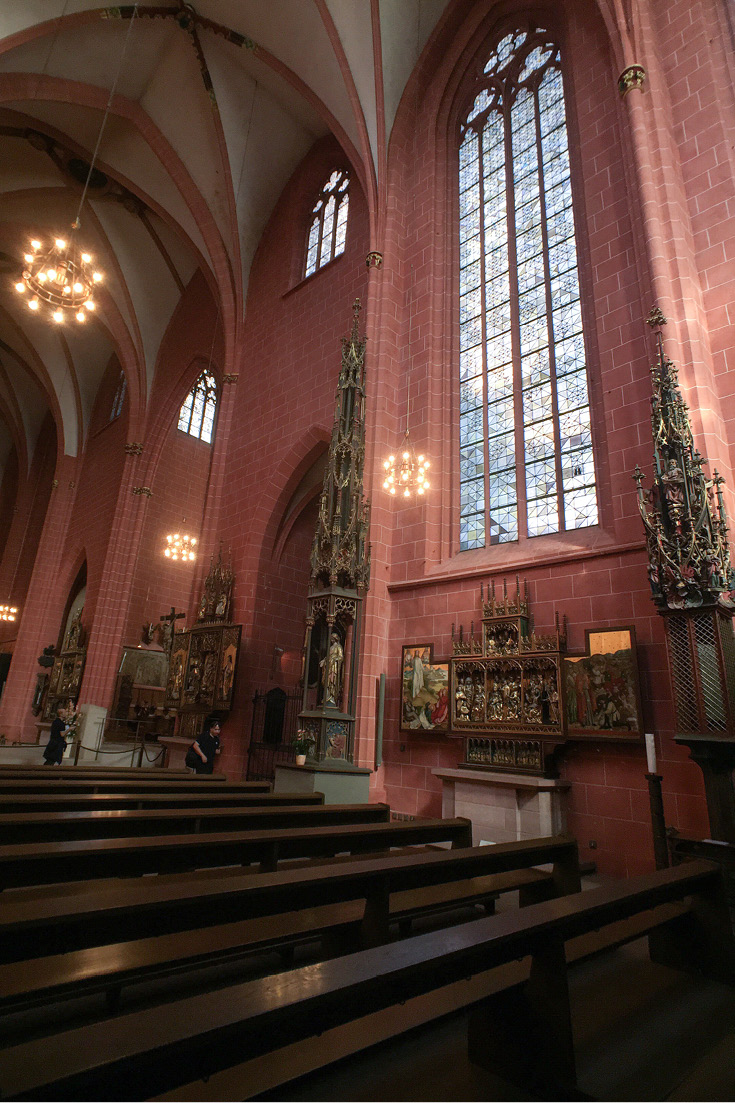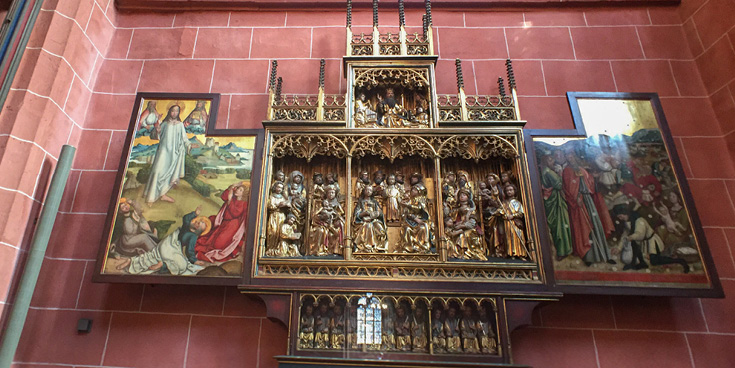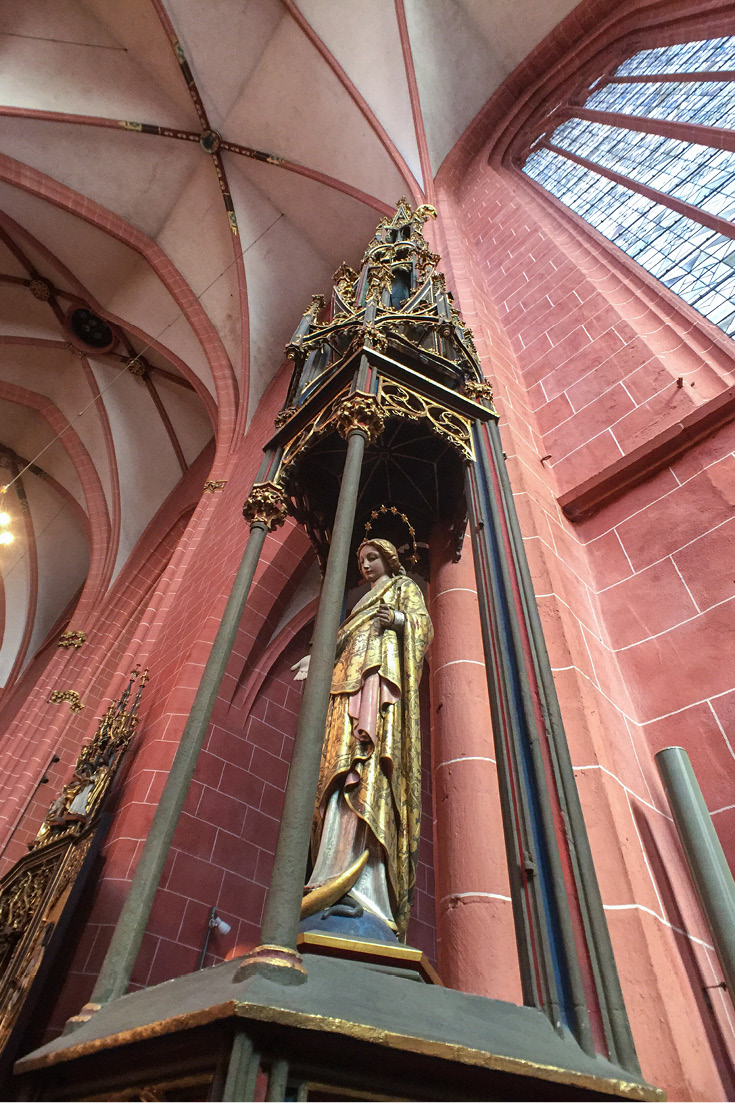 St. Mary's Chapel
And if you weren't blown away by the altar shrines, in St. Mary's Chapel, an intimate little alcove, you'll find this mammoth-sized stone-carved depiction of the Death of the Virgin, created in 1434-1438. Carved in stone! Its stunning.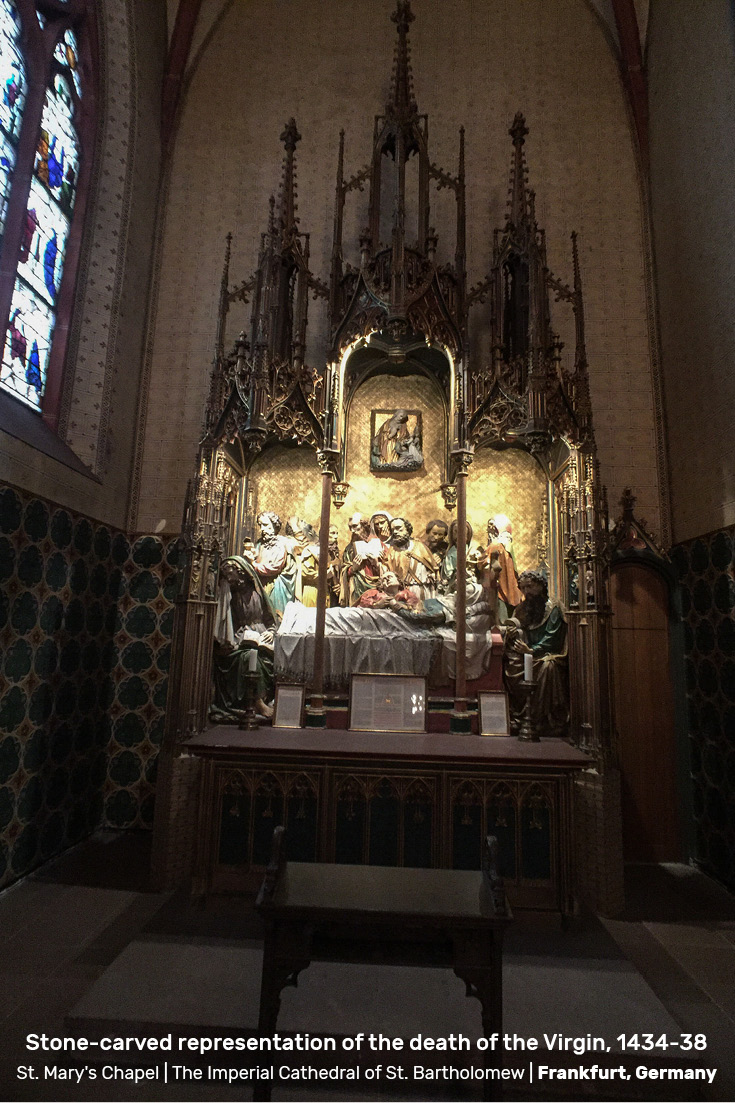 Generosity of Frankfurt's Citizens
One wall in the northern transept seemed to have an unusual arrangement of items on the wall. A very ornately framed "Lamentation of Christ," by Anthony van Dyck and several stone monuments. This section of the cathedral is a testament to the generosity of the Frankfurt citizens. Since this cathedral isn't a typical cathedral where a Bishop ruled and could install works of artwork to fill the walls, this cathedral reaped the generosity of its own every day citizens, making it a true Cathedral of the people.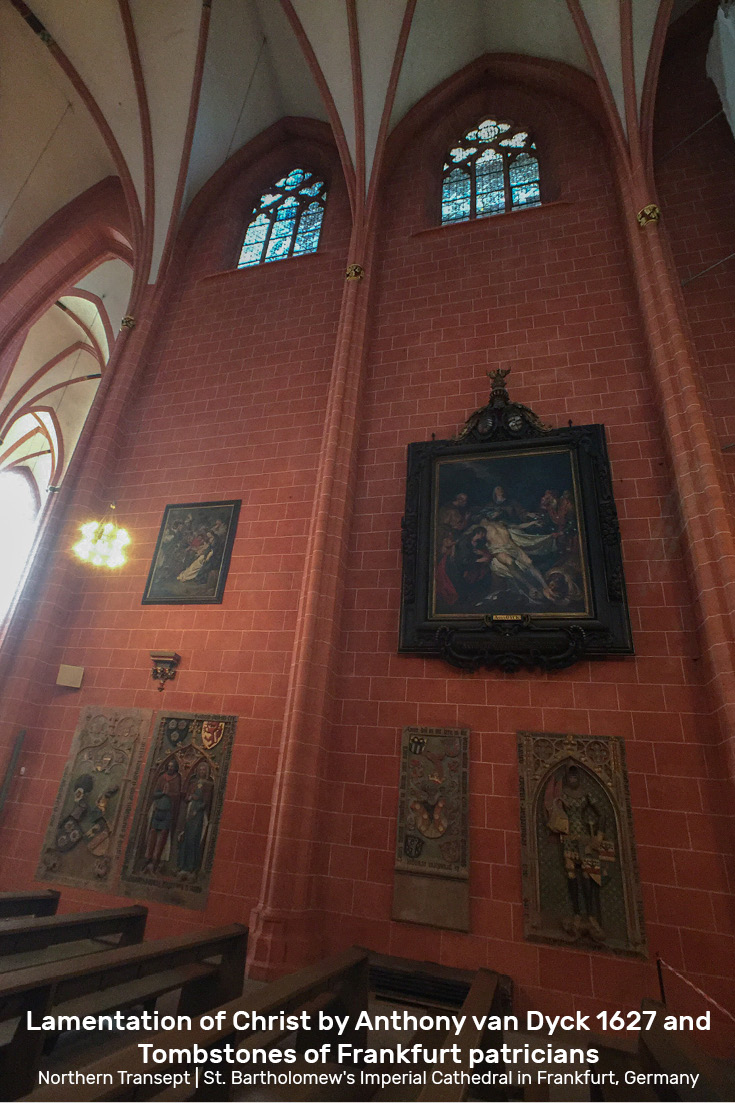 Follow Along
If you enjoyed this article, or these topics sound interesting to you, you'll love our weekly newsletter. You'll receive a free Germany Packing list for signing up, and you'll receive each week's newest posts every Friday. Thank you for reading!