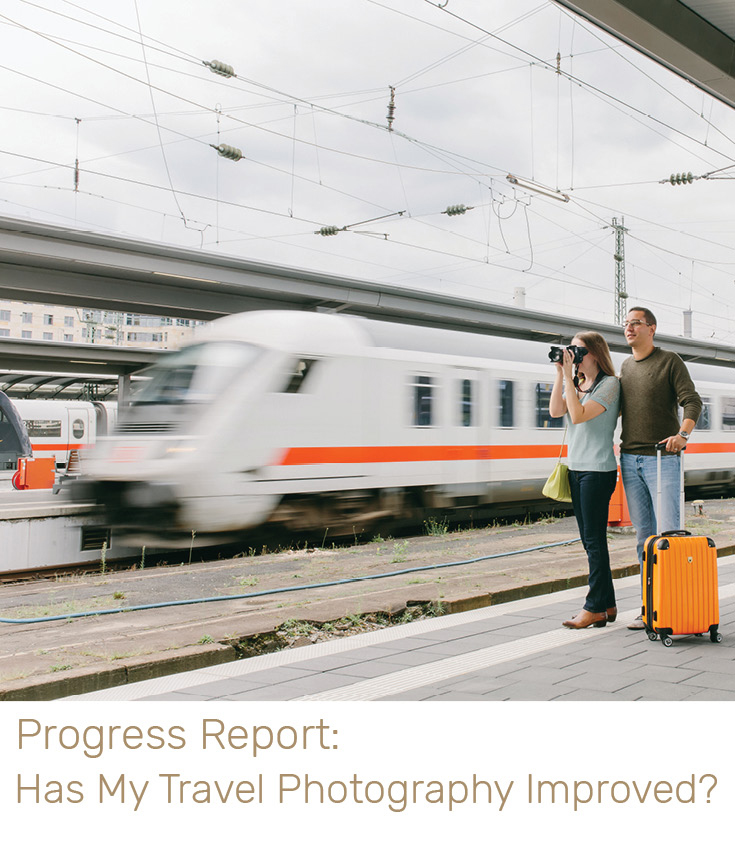 **This post contains affiliate links and I will be compensated if you make a purchase after clicking on my links. This is at no additional cost to you.
I ended up postponing this progress report until after we made our second trip for Christmas in Germany, and I'm really glad I did. I'm proud to say I have made definite progress both in keeping my architecture shots from becoming distorted, in incorporating tourists purposefully into my shots, and being mindful of visual merging. If you're scratching your head, this is the 4th and final post in a series about learning and improving travel photography from a CreativeLive Class Travel Photography: The Complete Guide with Ben Willmore. If you missed them, here's where you can get caught up:
Back? Ready? Ok!
Is That Building Falling? Or Is It Me?
I tried to break my bad habit of tilting my camera up at a building when shooting architecture. Being short, this was a tough one. I tried to instead get more than one side of the building so short buildings didn't appear to be falling backwards. I had really good luck with this technique when visiting the World Unesco Heritage Pile Dwelling Site in Uhldingen-Mühlhofen.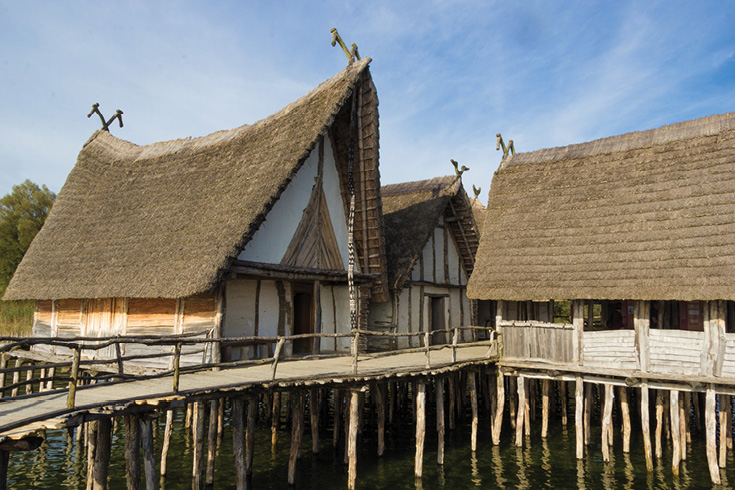 When I had to shoot up at the building, like with this shot of the Dom in Konstanz, I embraced it and tried to make the viewer feel like an ant looking up at this towering facade, which is how I felt at the time.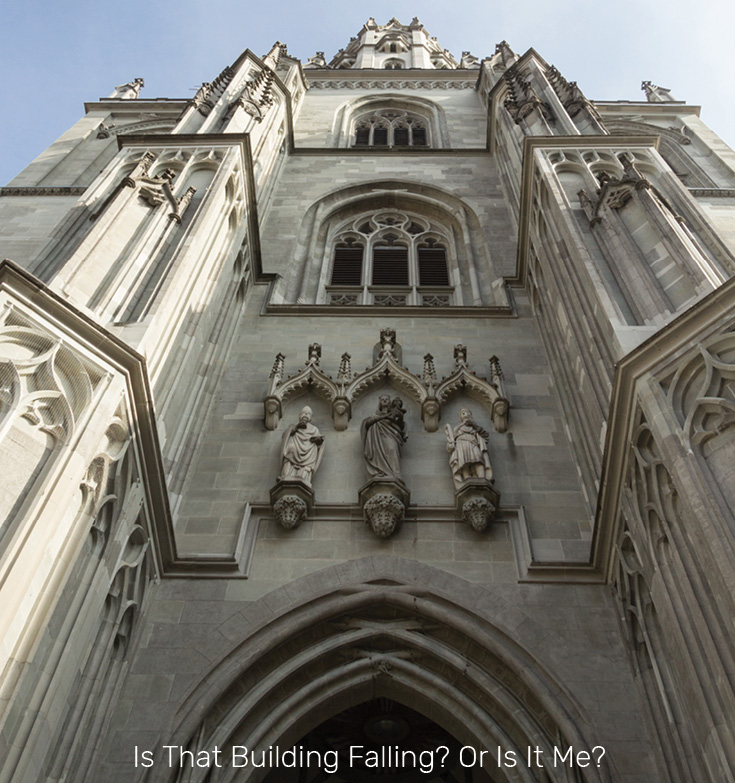 Using Tourists To My Advantage
Out of my four favorite tips that Willmore suggested for dealing with tourists, I was easily able to implement #1, using the tourist to your advantage through their presence physically adding color or their placement in the composition. While at the Liebieghaus in Frankfurt am Main after Christmas, I was shooting the outside architecture of the museum. It was an overcast, blah-December-day, and a woman started walking towards the entrance, dressed in black with a red shawl. I wanted to hug her. It was just the pop of color I needed and of course her presence also provided nice scale comparison to the building itself. To read about my other 3 favorite tips dealing with tourists in your shots, review part 3 again.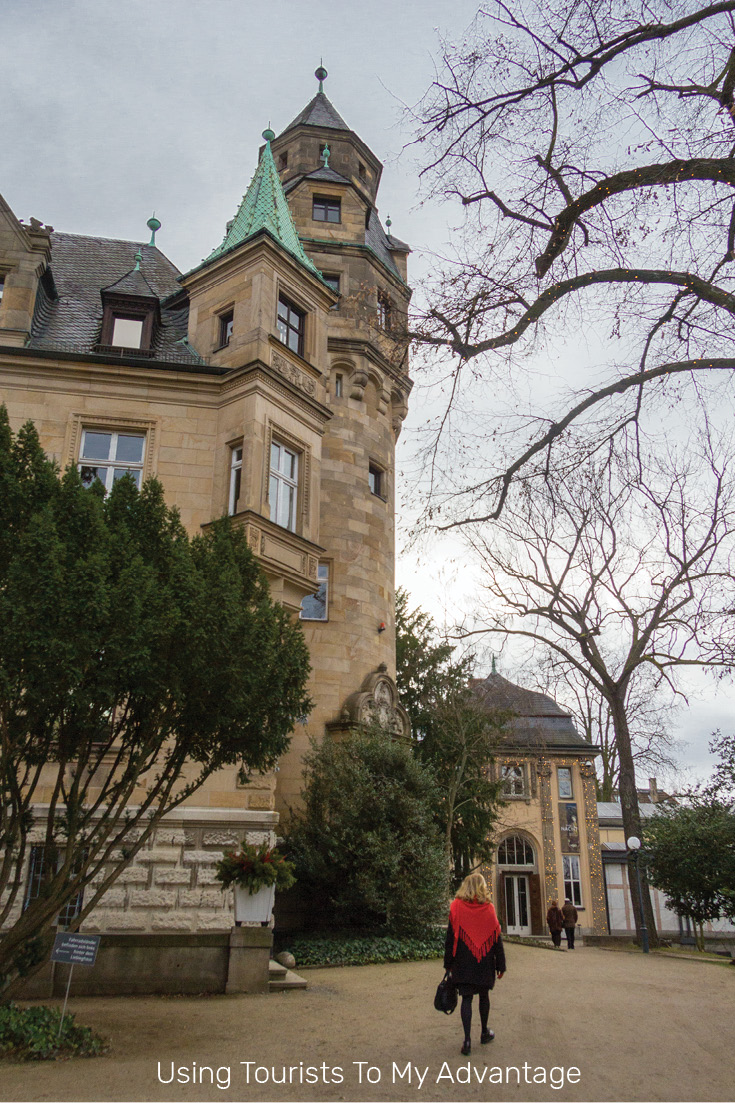 Visual Merging Fountain in Bodensee
After learning about 'Visual Merging', which is where objects in the foreground visually combines in your composition with your background, I made a concerted effort to look for merging when shooting sculptures. While in Lindau on Lake Bodensee, we hunted for a fountain that had come highly recommended by a museum volunteer. Upon finding it, I tried shooting various angles of it, always looking to see if anything was merging into the background. This is the first, initial photo I took.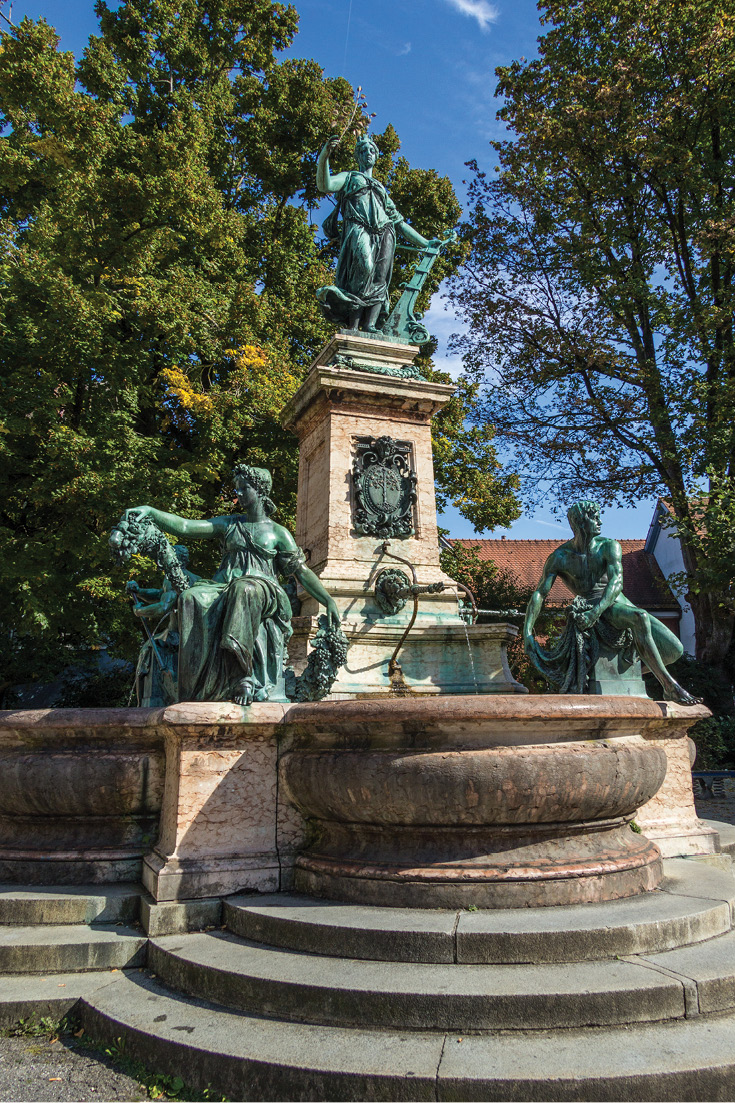 I wanted the focus to be on the top statue, and here the foliage behind it are visually merging in a distracting, busy way. I wandered around to the opposite side, where I could get more separation between the figure and the foliage.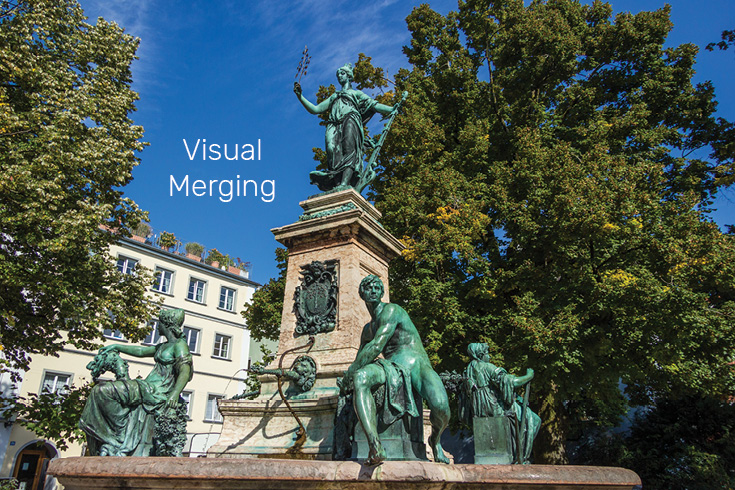 Ninja-Phantom Lightroom Presets
Wow. Just wow. In part 2, I mentioned that when you purchase the class, you get a gigantic set of Ben's tried-and-tested presets, and even includes a 2-page PDF with screenshots of how to install them. Having them has sped up my editing, as well as taught me additional tricks in Lightroom. Do you need your blue sky about 25% brighter? He's got a preset for that, in percentage increments of 25. Willmore is so specific with his sorting of presets, if I have an issue with an image, I can easily navigate to the right folder and find a few presets that thanks to their naming, I know I can try to solve my problem. By doing so, the assigned settings are applied and you can literally see what tool sliders he adjusted, learning more about how Lightroom's tools can be used in the process.
App? APP!!
Since I began this series, CreativeLive now offers an app in iTunes, compatible with iPhone, iPad, iPod, and AppleTv. The convenience factor of Creative Live has increased 10 fold. It's free to download, and you have access to all of the channels live streaming. After purchasing classes, you can access the episodes directly on the app as well, and it remembers where you left off.
Follow Along
If you enjoyed this article, or these topics sound interesting to you, you'll love our weekly newsletter. You'll receive a free Germany Packing list for signing up, and you'll receive each week's newest posts every Friday. Thank you for reading!