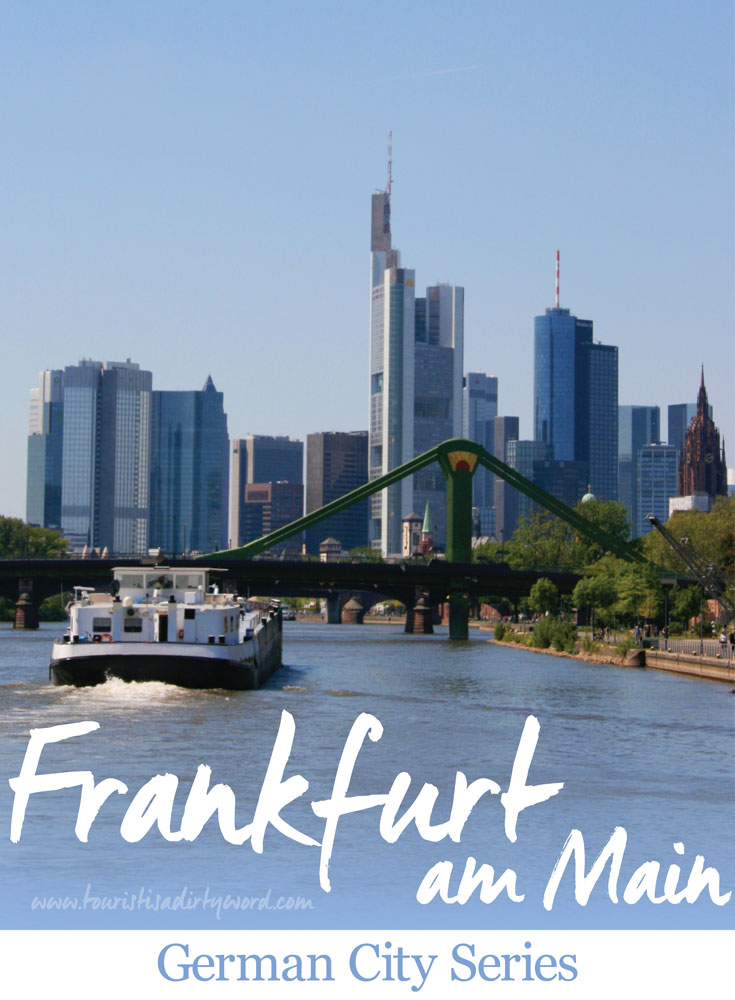 When I tell people I am from Germany, the next question is always, "What city?"
When I reply, "Frankfurt," many times the response is, "Oh! I've been there..or at least the airport."
The City In The Airport's Shadow
Many international flights go into Frankfurt airport, the busiest German airport, and #17 worldwide in 2015. However, it is only ranked 4th Visited German City. Too often, Frankfurt airport arrivals immediately leave and venture to see the historic city of Trier, the hip nightlife of Berlin, or the nordic flair of Hamburg. And yet, there is so much to see and do right in Frankfurt.
Frankfurt is dear to my heart since this is where I grew up and my backyard city. My family lives in the suburbs of Frankfurt am Main, and when I was little my Great-Grandpa would take me to the Frankfurt airport to watch planes takeoff and touchdown. Then later that day we would visit my Grandma, who worked in a department store in downtown Frankfurt, smack middle of the shopping street 'Zeil'.
Upcoming Posts Featuring Frankfurt

We only refer to Frankfurt am Main (Frankfurt on the river Main) as Frankfurt, however there is a Frankfurt an der Oder in the East of Germany. The differentiation between the two cities was needed during the 1866 Prussian-Austrian war, when Frankfurt was incorporated into the Kingdom of Prussia. There was already a Frankfurt in Prussia, so "am Main" was added to distinguish it from Frankfurt an der Oder.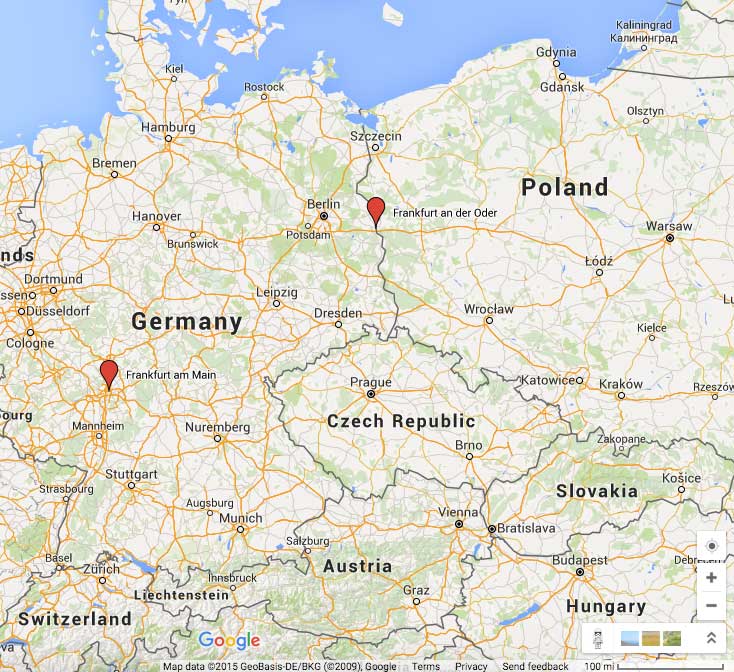 While you can count on us to post regularly on Tuesdays and Thursdays, make sure you don't miss a post by subscribing to our weekly updates. Enter your email address and click subscribe.