For our 10 year anniversary since we've been together, the one thing I wanted most was photos, really good photos. Probably not what the jewelry industry wants to hear! We hadn't had photos taken since we were married, and that was 7 years ago. Now, the past year we've spent countless hours building this blog together, and I wanted to have updated, beautiful photos of us together that we could use for our blog.
At first, Sebastian thought we could have family members take them, but I didn't want these to turn out like most of our vacation photos. I'm very rarely in those photos because I'm taking them, and when I am, all the photos look the same. The photos visually verify that I was somewhere with Sebastian, but the capture did neither us nor the location any justice. I reminded Sebastian of the nice Heidelberg photo we have of us where the castle was just outside the composition. Instead, we had a fluffy, diva shrub in the background.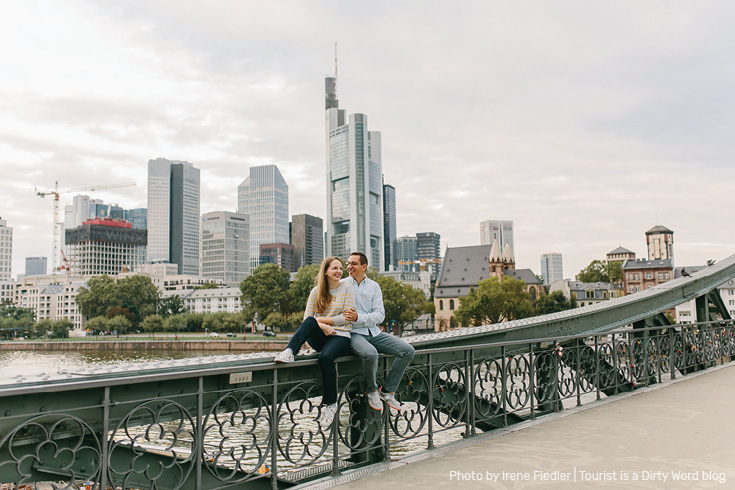 Lifestyle Photographer in Frankfurt am Main
The hunt for a photographer was on! Without any referrals, it was just Google and I trying to find the perfect photographer. Besides the obvious roadblock of language, I initially had a difficult time finding photographers that shoot what's called in the United States as 'Lifestyle' or 'candid' style photography, which revolves around natural lighting and very little posing. Sometimes, what you're looking for is on (gasp!) the 2nd page of Google search results. That's where I found Irene Fiedler and fell in love with her body of work. I was encouraged when I saw that she had some English on her website as well. I could tell from the engagement photos and wedding shoots Irene had done that we would be a great fit, and we shared a similar visual aesthetic.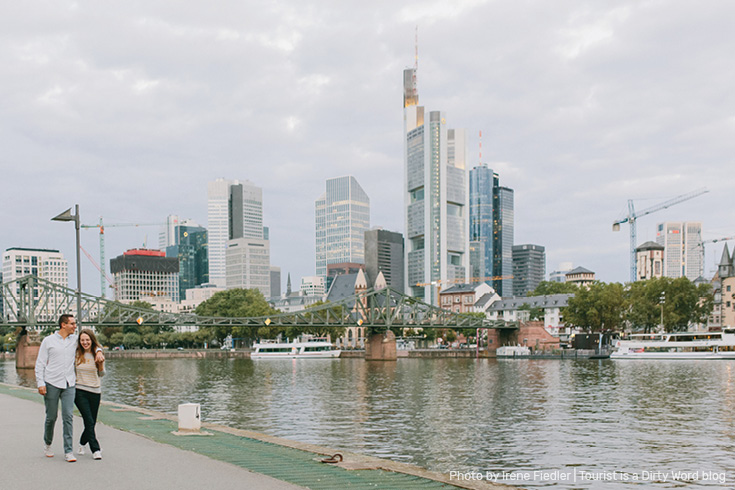 Photo Shoot Locations
From Sebastian's parents house it's a half an hour on the local train and ta da, we're in Frankfurt! Frankfurt am Main is a beautiful city with enough fantastic museums and closeness to family it would easily be my top pick if we ever needed to move to Germany. It was the first city we ever featured in our German City Series, and I know we have so much more to share than what we could fit in a month. All of this adds up to why I wanted to have the shoot in Frankfurt. From there, picking locations was relatively easy. I love the skyline of Frankfurt and wanted it as a background. That led us to the Eiserner Steg bridge and the riverfront.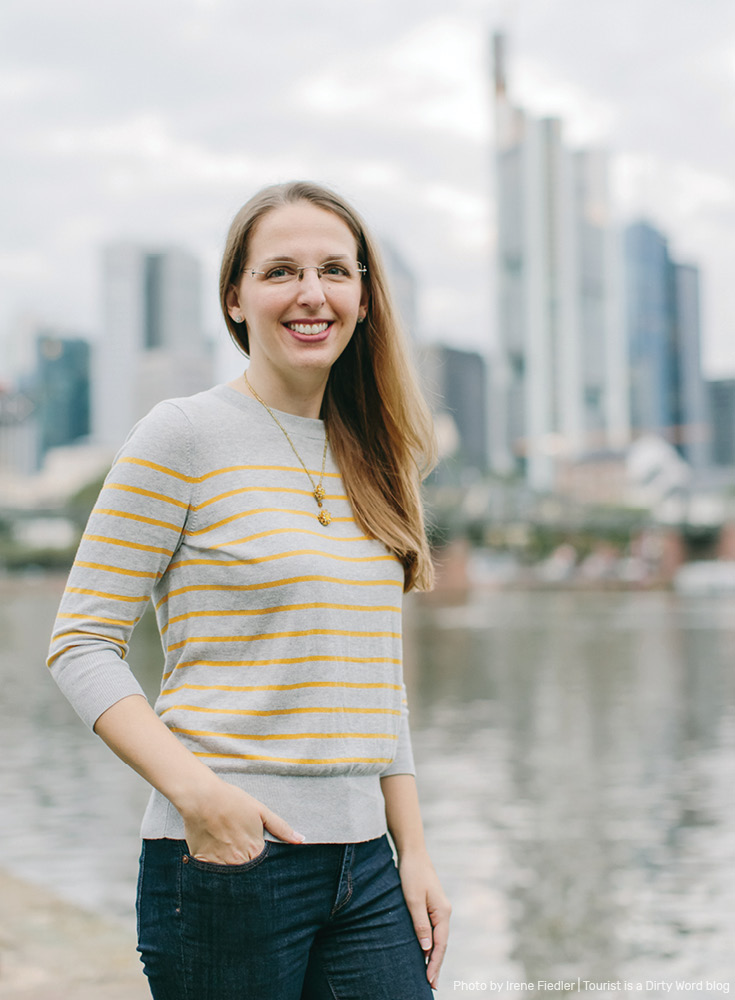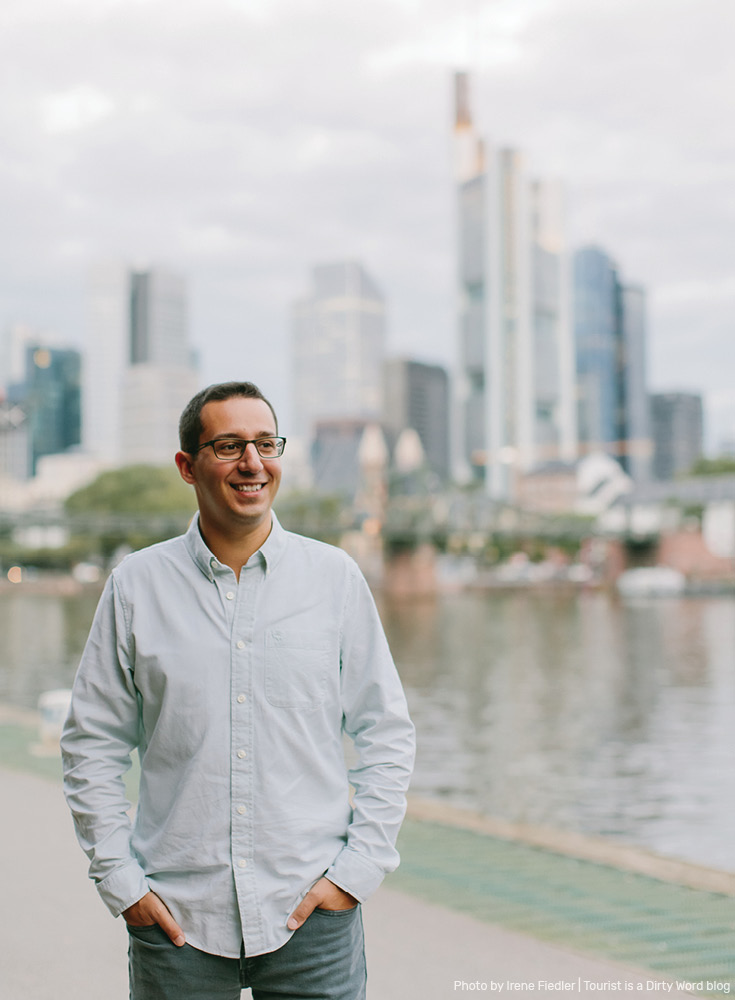 I also love the half-timbered beauties of the Römer.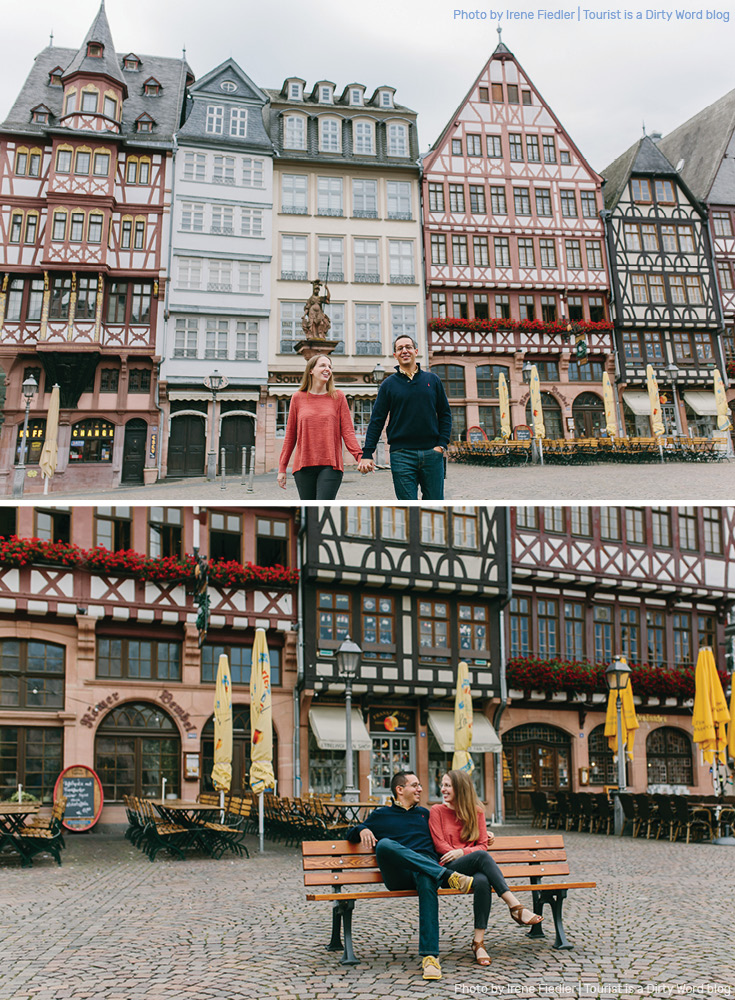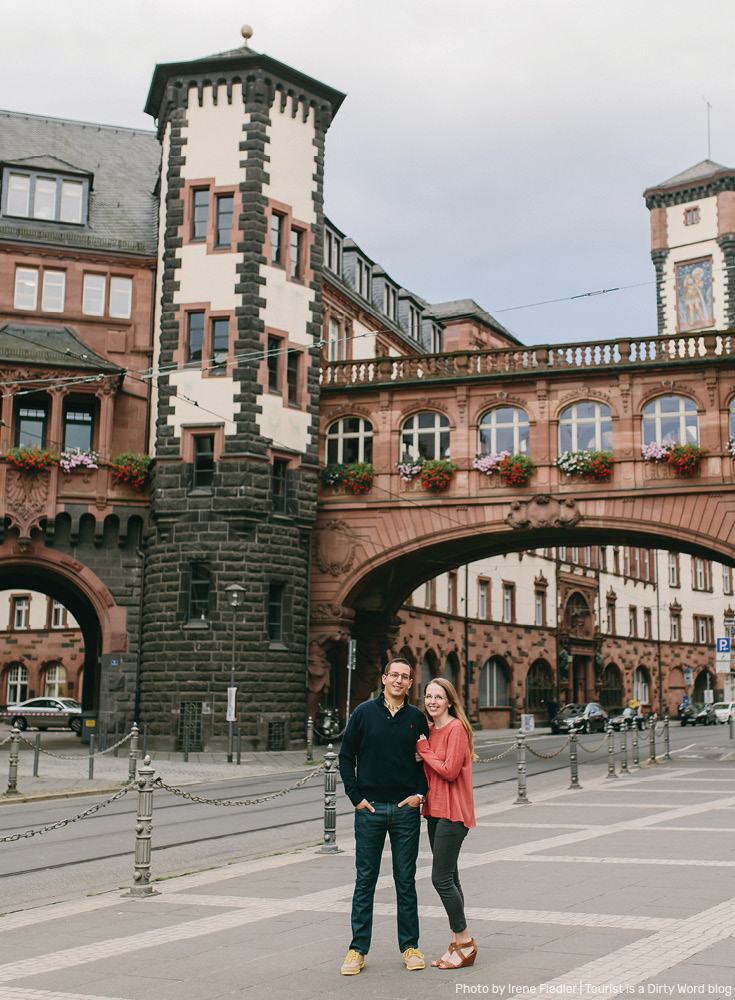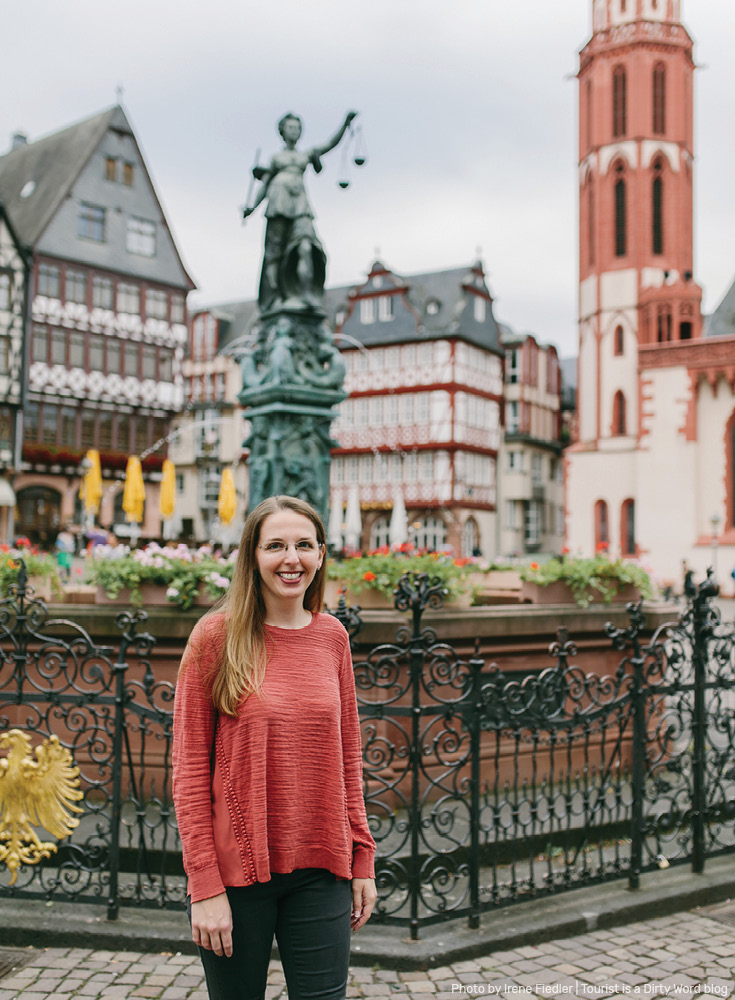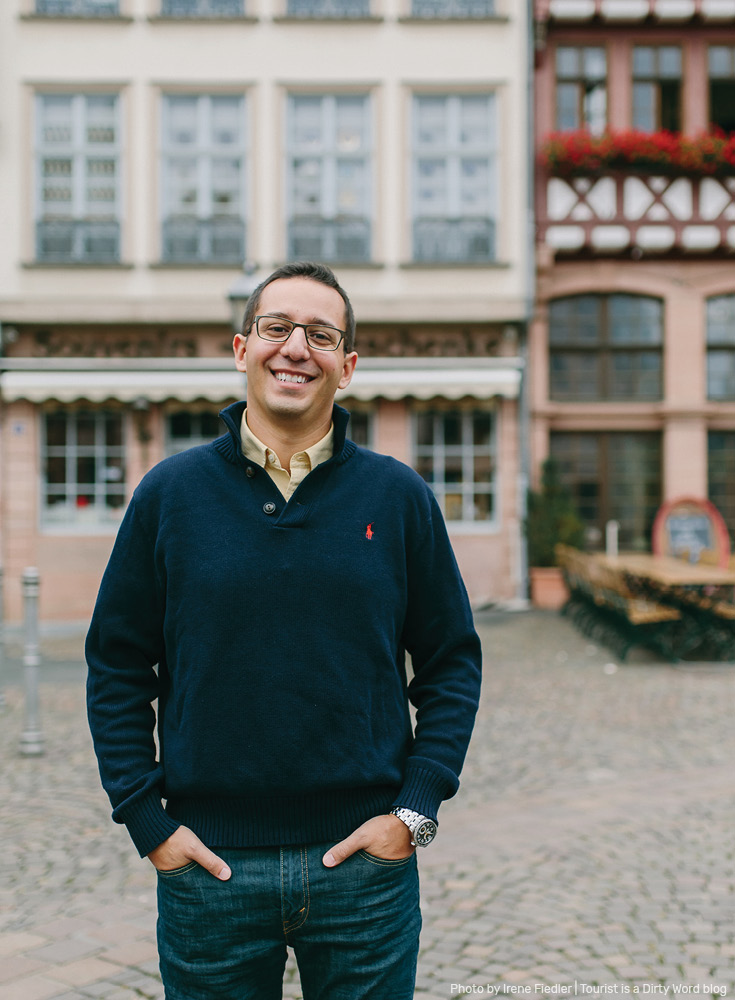 Cafe Mozart was the first German cafe I was ever at, and stands out in my memories for it's bright red interior.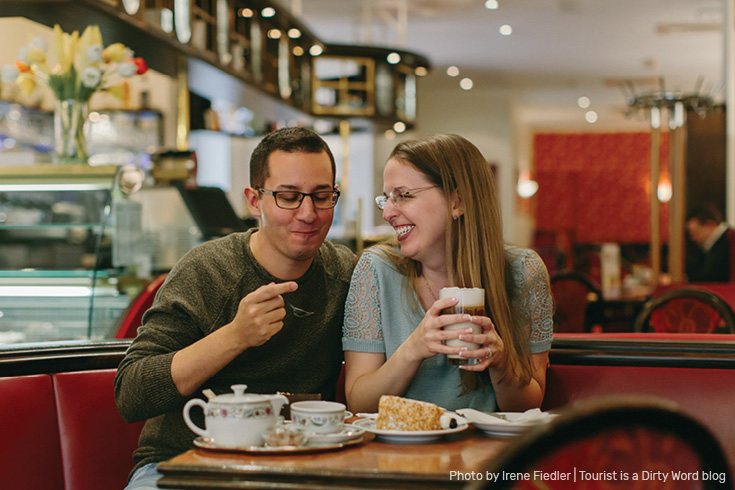 Finally, the Frankfurt Hauptbahnhof feels like a magic carpet ripe to Europe to me. Everytime we go somewhere, we pass through this building.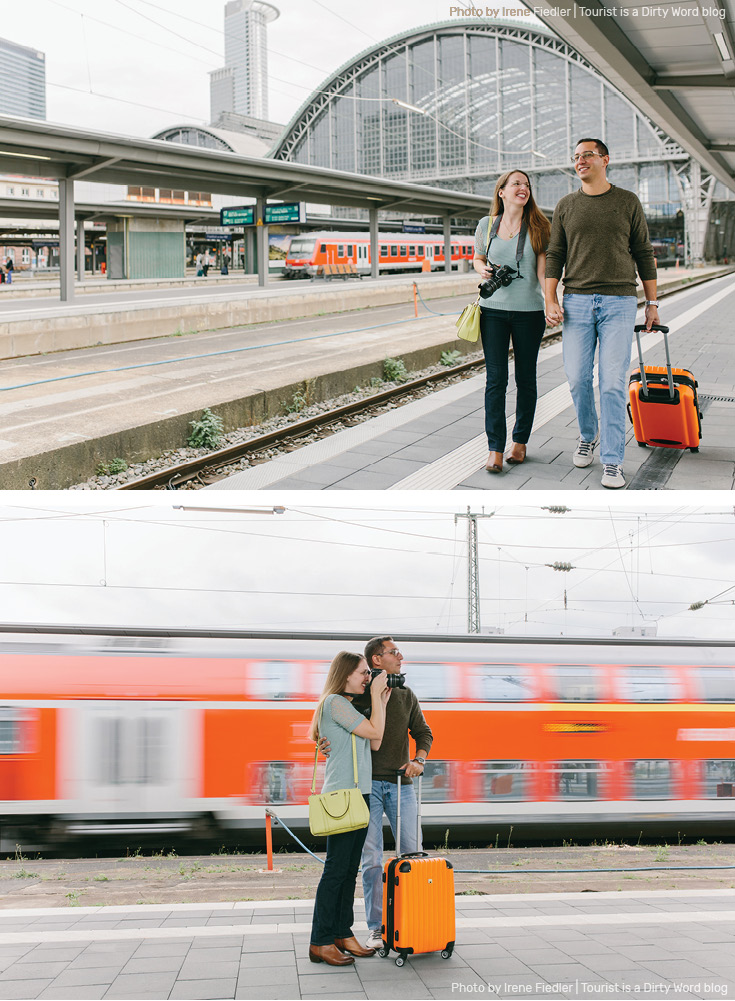 If you need a lifestyle photographer in Frankfurt, Irene Fiedler is amazing! Her work is just dreamy and lovely and I'm so, so glad I found her. She over delivers and is a delight to work with.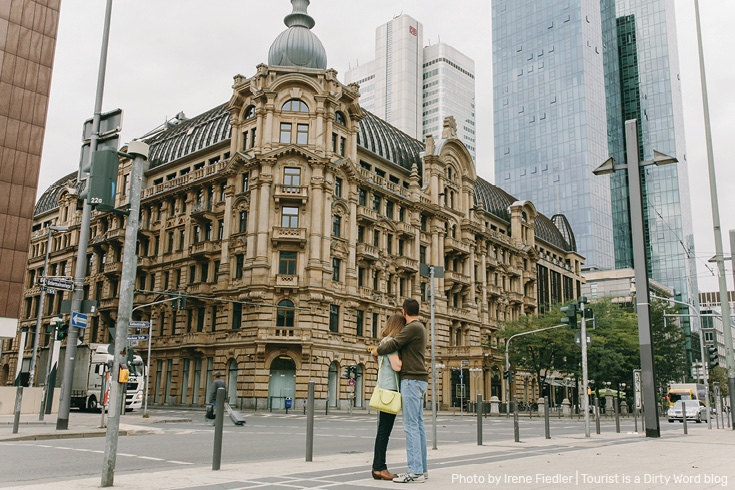 Follow Along
If you enjoyed this article, or these topics sound interesting to you, you'll love our weekly newsletter. You'll receive a free Germany Packing list for signing up, and you'll receive each week's newest posts every Friday. Thank you for reading!