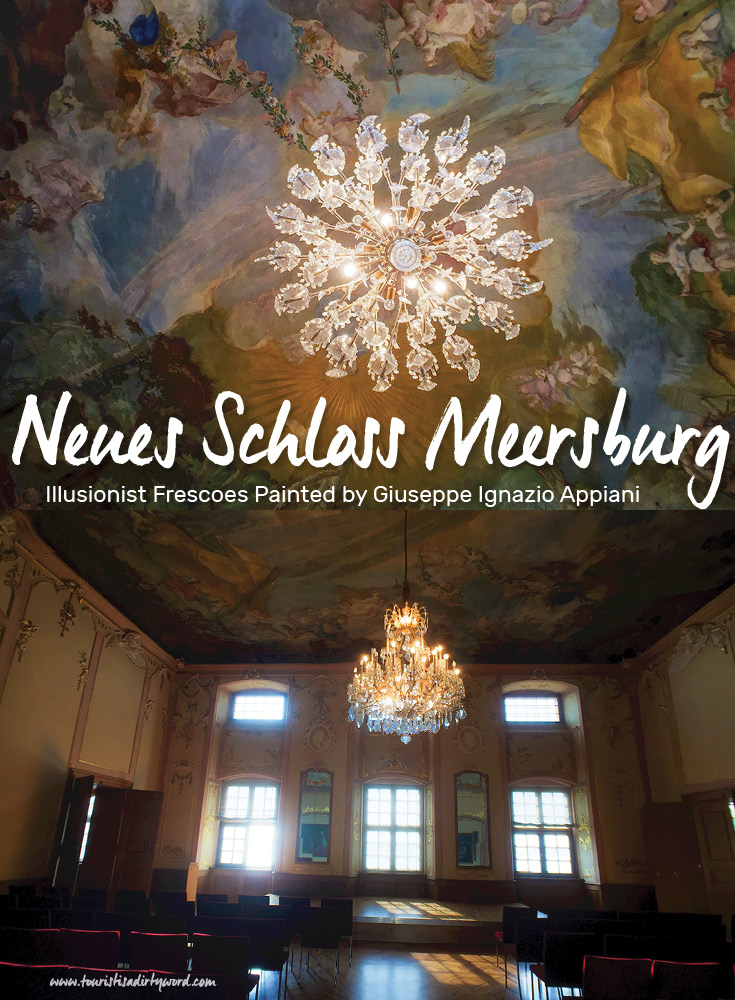 Grimm's Fairy tales and Disney princesses does nothing to explain Prince-Bishops, but when you visit the Neues Schloss in Meersburg Germany, you'll sufficiently round out your education.
There are three things you need to know about the Prince-Bishop situation in Meersburg.
Being a Prince-Bishop was not a hereditary role.

Prince-Bishops are called such because first they were elected as a Bishop, but after becoming Bishop they may take on more princely, governing roles that were outside the Church.

Having a dual-role as a Bishop does not cure the urge to impress.
Before building the Neues Schloss, Meersburg Castle, Germany's Oldest Inhabited Castle, was the home of the Prince-Bishop. In the 17th century, the medieval-ness of Meersburg Castle was not suitable for the entertaining and governing role of the Prince-Bishop, or so according to Prince-Bishop Johann Franz Schenk von Stauffenberg. In 1710, construction officially began. The palace was tinkered with over many years, and ultimately became the residence in the 1860s.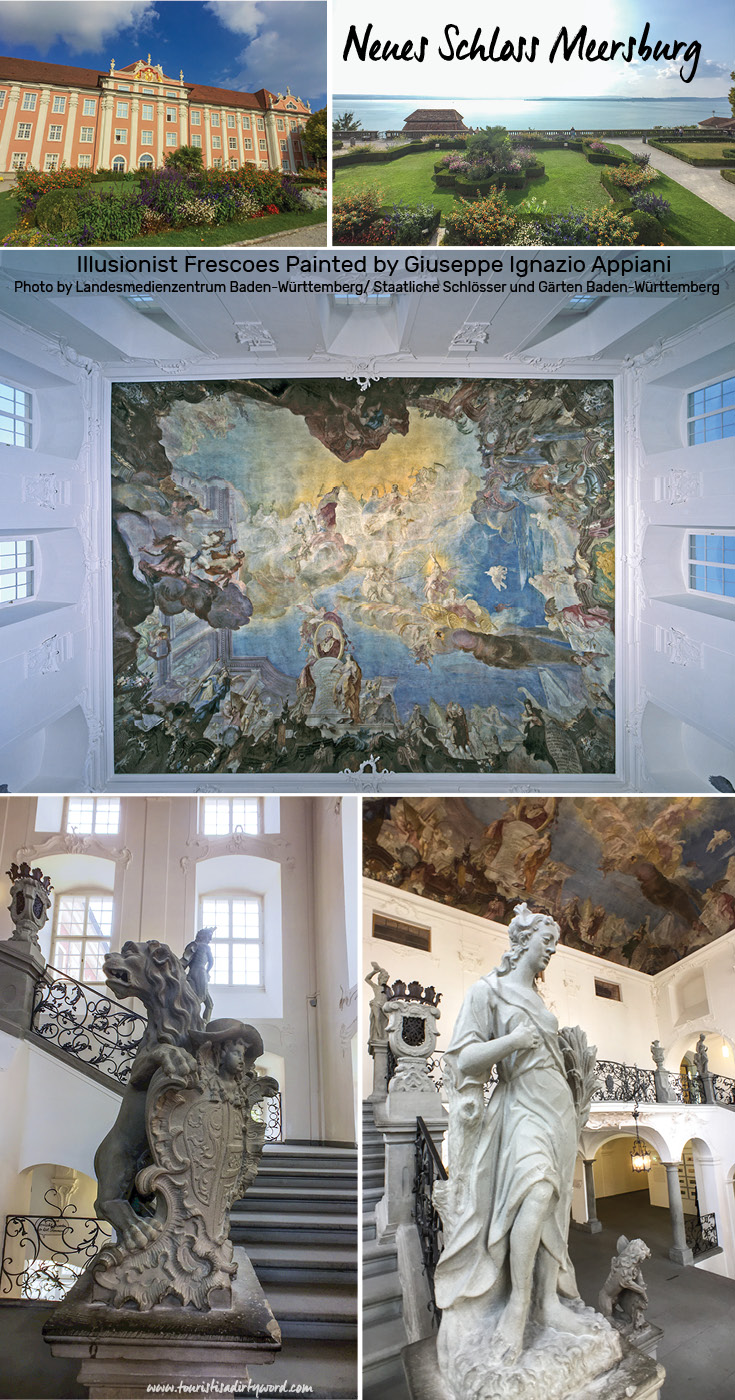 The new castle sits prettily up on a terrace with sweeping views of Lake Constance. Today, the ground floor has a small shop and an inside/outside garden cafe. The shining star architectural feature of the palace is the Baroque staircase up to the large reception hall on the second floor. It's white, open design filled with windows, larger than life statuary on the landings, and the trompe l'oeil fresco on the ceiling is what truly makes this palace feel like a palace. Balthasar Neumann designed the staircase. The illusionist frescoes were painted by Giuseppe Ignazio Appiani.
During a visit, you'll discover the typical sequence of rooms for a Baroque court. Immediately off the landing of the staircase is the large festival hall, and a true centerpiece with it's dazzling chandelier, murals, mirrors, and view overlooking the lake. On either side are princely offices, and beyond that are living spaces. The apartments and offices are peeks into interior decorating tastes in the 1800s.
Surprisingly, the Prince-Bishops had time for accumulating a vast collection of fossils and shells, and even stranger they loved hunting. Seems oddly counterintuitive to being a Bishop, but you'll see these hobbies and more throughout the palace. There's also a castle church within the palace that is not visible from the exterior facade. A stable was converted into a Rococo-style feast for the eyes.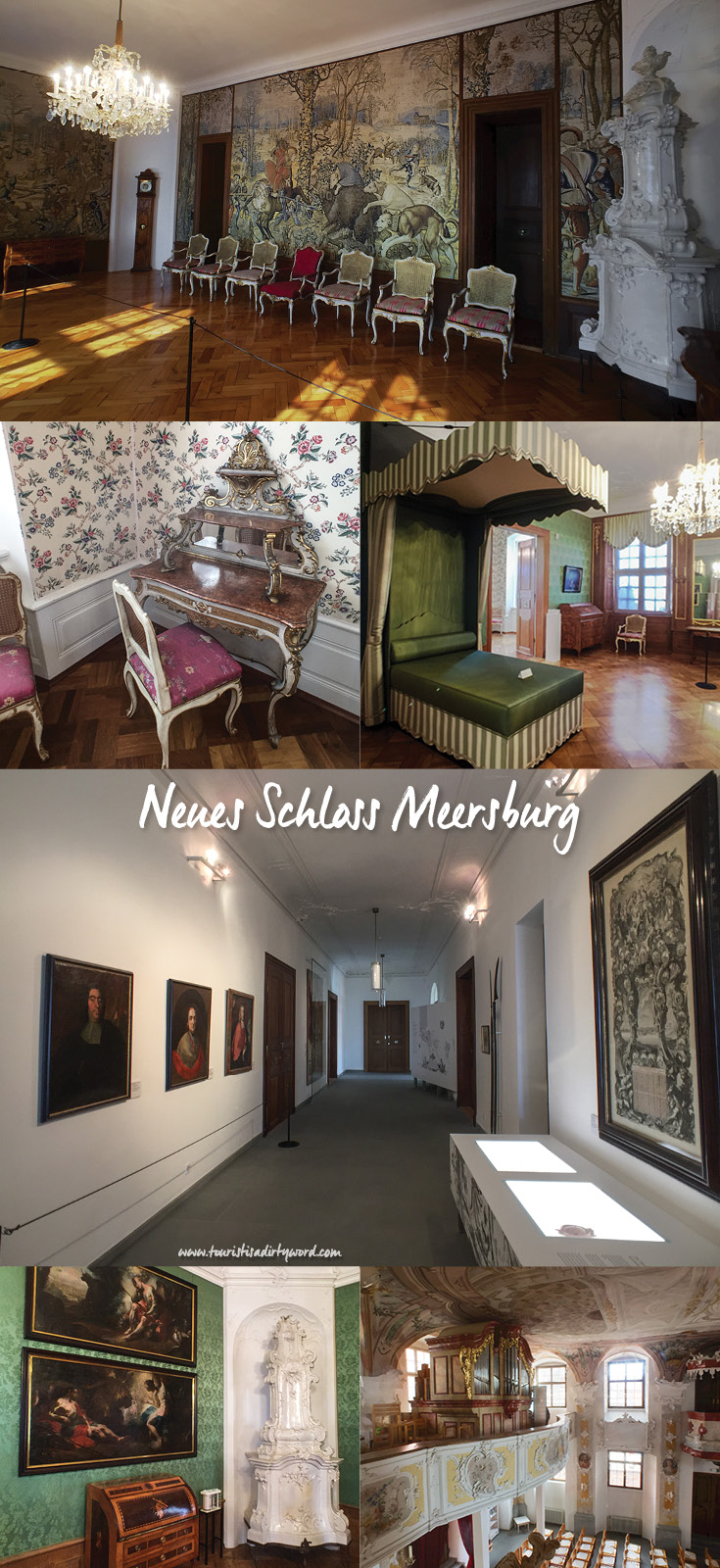 The staircase ceiling fresco photo was taken by Landesmedienzentrum Baden-Württemberg/ Staatliche Schlösser und Gärten Baden-Württemberg.
Follow Along
If you enjoyed this article, or these topics sound interesting to you, you'll love our weekly newsletter. You'll receive a free Germany Packing list for signing up, and you'll receive each week's newest posts every Friday. Thank you for reading!