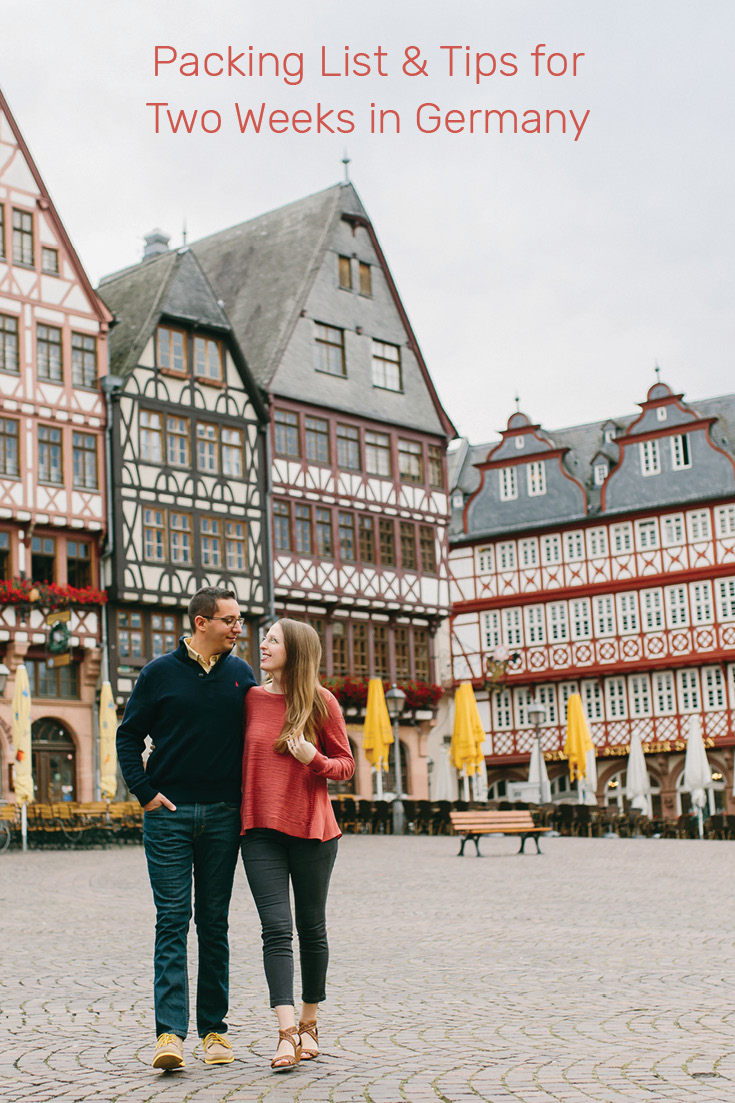 Sebastian and I are so excited to share this labor of love with you! We've designed a 4-page, printable, downloadable, packing list for two weeks in Germany. It is loaded with little nuggets of wisdom learned (some the hard way) from over 10 years of culture hopping as a married couple of two countries, Germany and the United States.
Our Packing List covers:

What you need to do BEFORE you start packing


Two very different approaches to packing (Sebastian's vs. Denise's)

Separate checklists of clothes for him and her, depending on the season

What toiletry items to take or leave


What American women especially need to know about feminine products available in Germany
This is a free download for all subscribers of our weekly email newsletter. Our subscribers receive all of the content from the week in one convenient email on Friday.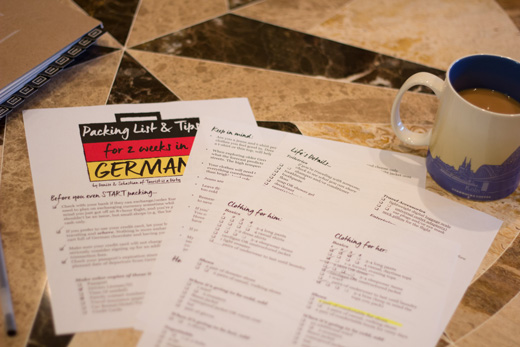 Sign up below, and download your free printable packing list today.