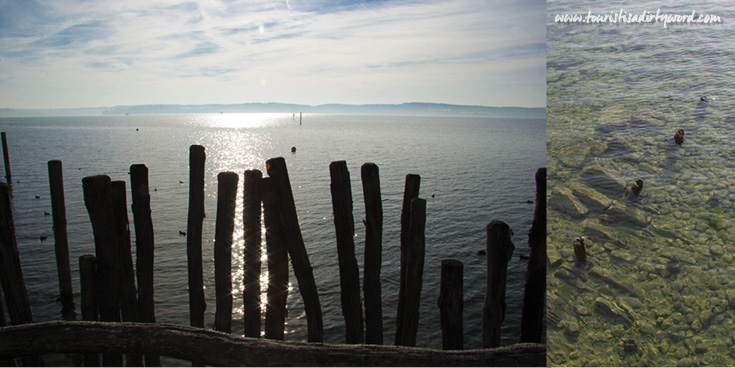 Ever heard a real estate agent talk about the importance of location, location, location? This is not a new idea and you will find out, that people who lived around the Alps region 7,000 years ago already knew that location is a very important aspect of living.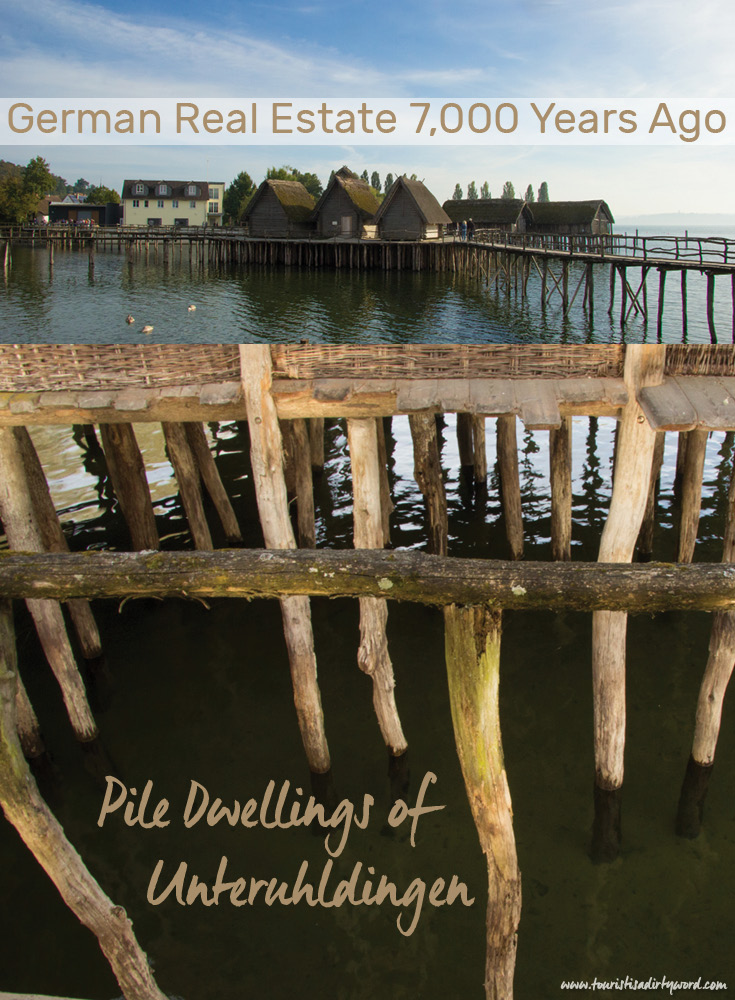 When I think back what housing might have looked like 7,000 years ago, the picture of caves pops into my head. I learned better when we visited the Pile Dwelling Museum in Unteruhldingen on Lake Constance. Here you will find replicas that show how people lived in the Stone and Bronze Age. A total of nine pile dwellings, also called stilt houses, are located on the shores of Lake Constance and 93 additional sites in Austria, France, Italy, Slovenia, and Switzerland that were all added to UNESCO World Heritage Site list in 2011. One hundred and eleven of them have been protected as a World Heritage Site so far. For more sites and exact locations, visit this site. What is a UNESCO World Heritage Site? We explained it in an earlier post.

Our tour starts in a room that looks like the inside of a diving station. It is filled with oxygen tanks, rope and other diving gear. The entrance door closes and you hear a conversation of a male and a female diver talking about the pile dwelling remains that they have found. This gives you a quick overview and can imagine how wonderful it must have been to find remains of the Stone and Bronze Age. Unfortunately, the conversation is in German only at this time, so just lean back and look at all the artifacts around you.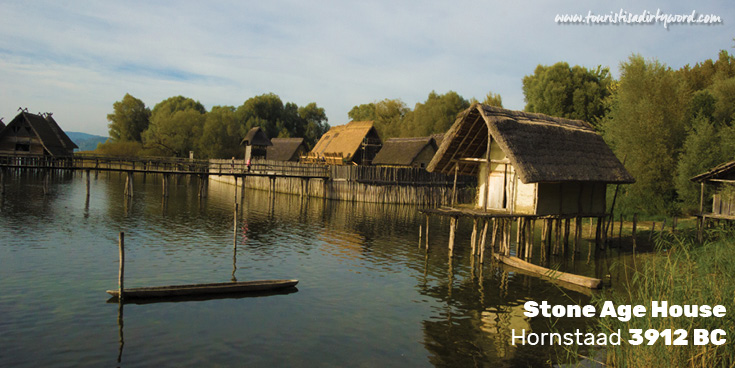 After a few minutes you enter the next room, which is a 360 degree video installation, which brings you down to the bottom of the lake. You see the piles that have been there for thousands of years, complete with underwater wildlife swimming around in between them. You will also see both divers and overhear another conversation. Both divers are fascinated by what they have found and start exploring, while swimming around the room. The waterlogged environment has protected the foundations and other relics that were left underwater when the inhabitants moved on. A few minutes later a large door opens and gives you a stunning view of the rebuilt pile dwellings outside.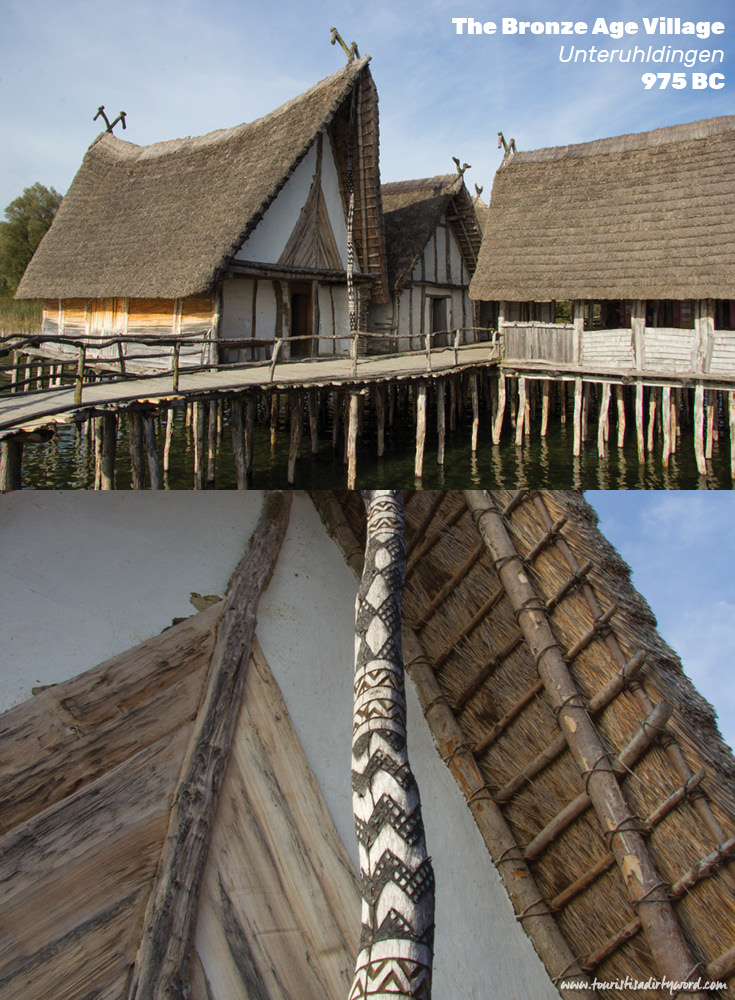 We step onto a large, wooden deck and a museum guide explains the key facts about the buildings and starts the tour with us by stepping onto a long bridge to the first few houses. Our guide tells us, that there are several advantages of elevated houses along the edges of lakes and rivers. Firstly, the waterways on which the houses were constructed served as main trade routes, which made it easy to do business with other people passing by in canoes. Secondly, the elevated houses served as protection from wild animals, since most of them avoided entering the wetlands. And even if they made it to the houses, it was impossible for them to climb up the wooden piles. Lastly, the closeness to the water gave the people easy access to food, like fish and other aquatic animals and they could also use water as an ingredient for pottery and to do their laundry.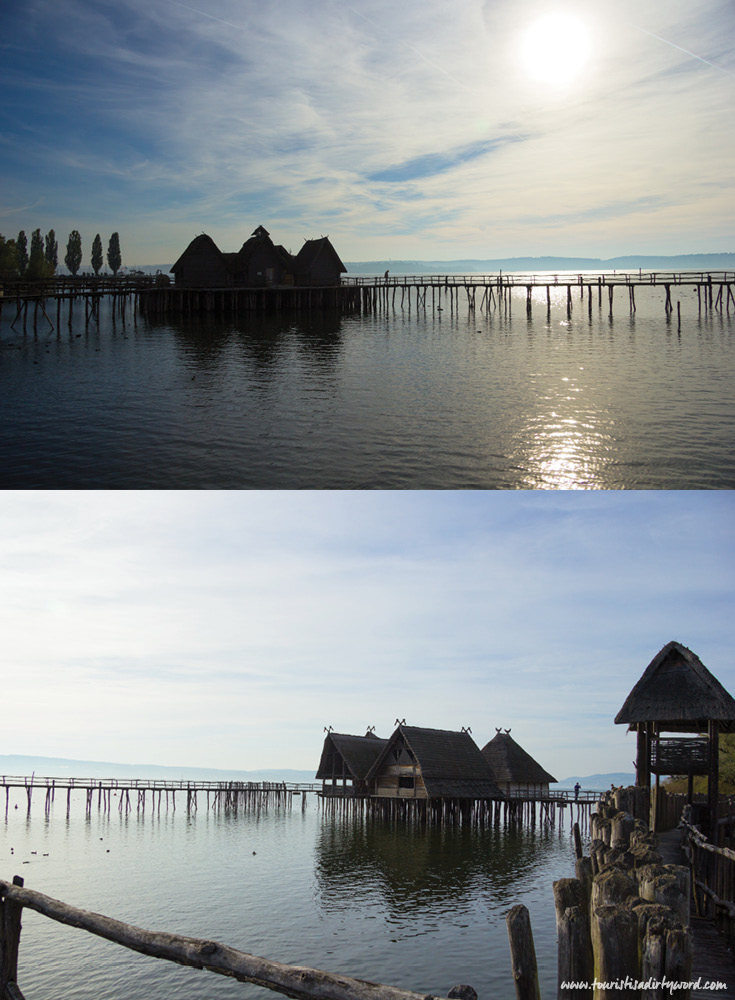 The first extensive investigations and findings of the original remains in this area took place in 1899 and the museum opened its doors in 1920. A big leap was the creation of the "aqua-lung" by Captain Jacques-Yves Cousteau together with Émile Gagnan in 1955. This was nothing less than the first open-circuit, self-contained underwater breathing apparatus, which helped to dive to lower lying areas and investigate the pile dwelling remains closer. You can see a video of their first equipment tests here. Finally, archaeological investigations from 1981 to 1989, together with the photographs of aerial archeology, yielded 87 ground plans and three settlements for the period 975-850 BC.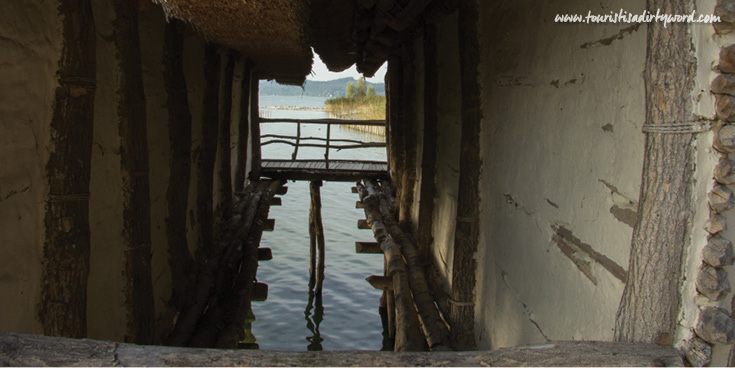 The construction of the buildings was quite rudimentary, but you can see the sense of community in the overall design. Huts are grouped together in a round shape, leaving a large, shared community area in front for inhabitants to meet their neighbors. Inside each hut you will find everyday items and get an impression of how our ancestors lived day to day. Some items show how painstaking and exhausting the life must have been during the Bronze Age. It was hard labor getting the grains from the fields and then grinding them with stones to have flour for bread. The tour took us through several houses, which included a pottery and a residential house while the museum guide explained how people lived back then. The hunting and cattle-breeding were also illustrated with miniature dioramas and life-size figures in some of the other houses. Our guide tells us that more than 600 people lived here on Lake Constance in 87 buildings at one time.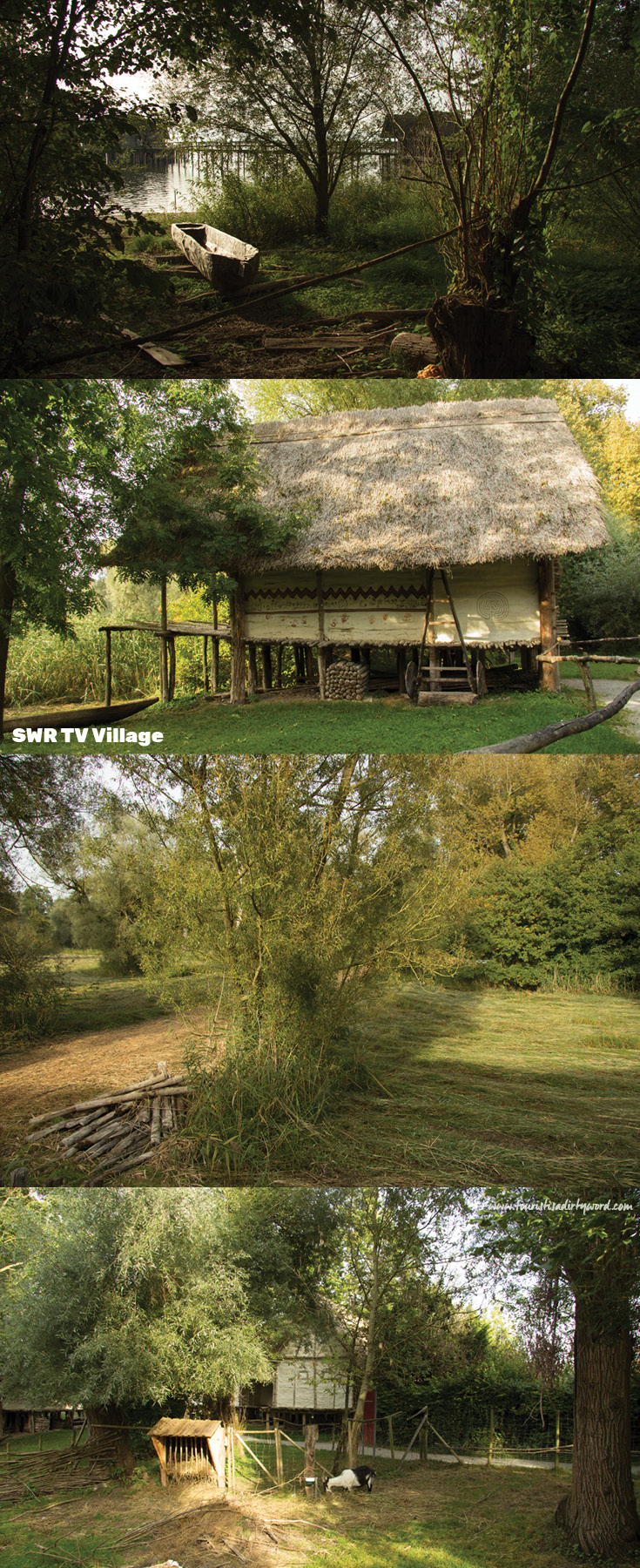 The tour took about 30 minutes and was offered in German only. They do offer a brochure in English, which you can view here.

The visit to the pile dwelling museum was educational and entertaining and is a must for every visitor who is at Lake Constance. Their official website can be found here, and if you feel like taking a drone flight over the museum, check out this video:
Follow Along
If you enjoyed this article, or these topics sound interesting to you, you'll love our weekly newsletter. You'll receive a free Germany Packing list for signing up, and you'll receive each week's newest posts every Friday. Thank you for reading!